Our New Episode Got A Huge Shoutout
Hey guys! On our latest episode of the Steve & Crypto Show, we were joined by Cullen Bunn and Blacky Shepherd to discuss theor new crowdfunded comic, ReAnimator The Eternal Lie. The comic based on Lovecraft mythos is set to be published by Dynamite Comics, one of the top publishers.
The fine folks at Dynamite showed the Steve & Crypto Show some love and shared our episode in their email newsletter...WHICH IS SEEN BY THOUSANDS! How cool is that?
Anyways...I just wanted to share!
Here is a link to their Indiegogo campaign for the ReAnimator comic: https://www.indiegogo.com/projects/cullen-bunn-s-reanimator-the-eternal-lie--2?utmmedium=email&utmsource=Dynamite%20Customers&utmcampaign=2545538CONS%20Reanimator%20Podcast&utmcontent=7725270CONS%20Reanimator%20Podcast&utmterm=1292947Dynamite%20Customers#/updates/all
Thanks as always for listening and supporting!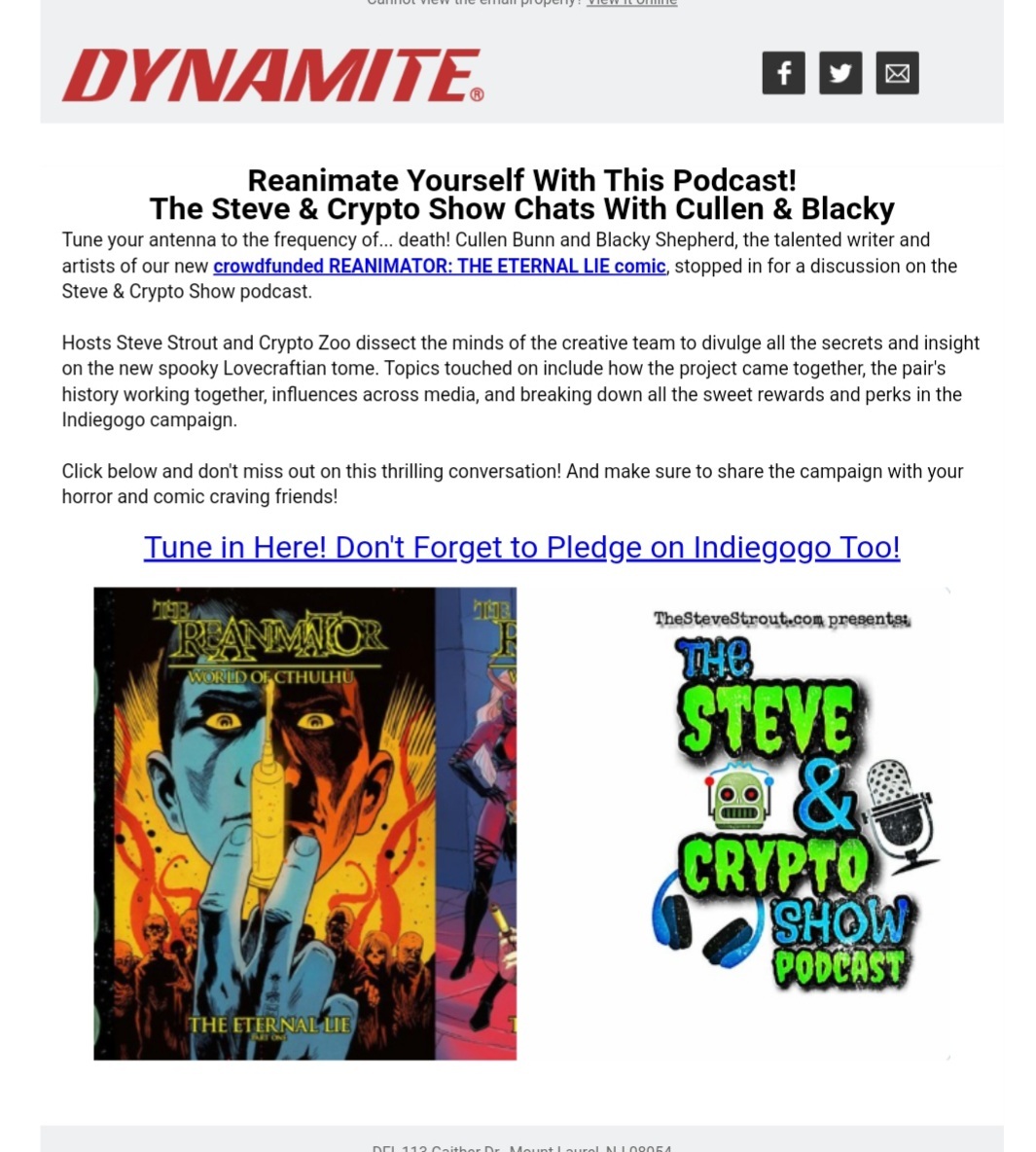 Enjoy this post?

Buy The Steve & Crypto Show a coffee