COMPARING BOOK TO SCREEN ADAPTATION IS POINTLESS!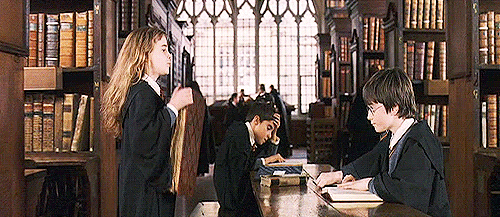 1) IT'S CALLED AN ADAPTATION FOR A REASON:
The visual medium uses a completely different set of storytelling techniques and language. This is why it is called an adaptation, not a carbon copy. It is being translated into a new medium. Much like actual language translation and how some expressions in one language cannot be properly translated to another, the same goes for film/series and books. There are certain scenes in a book that would simply not make any sense in a visual format. There are visual descriptions in a book that if translated to the screen would look comedic and snap the audience out of the experience.
2) LIMITS YOUR EXPERIENCE
When you compare and state one is better than the other, you immediately limit your experience with both versions by stating that whatever IP (intellectual property) should only remain as one or the other. When adapting to the screen, screenwriters have to be very meticulous about what will properly translate and make cinematic sense. They have to re-craft the narrative in order to structure a film/series that will audiences will engage with which is vastly different from how one engages with a book. So, rather than enjoy both formats you limit yourself to one versus the other.
3) DOES A DISSERVICE TO BOTH MEDIUMS
When you compare a film/series adaptation to the source material it is based upon, and claim one is better than the other, you are in fact doing a disservice to both versions of the material. A book is a book and explores story in a very different technique than a screen adaptation can. Art is a subjective medium. Your experience with the book and how you imagined certain moments, should not dictate how others adapt the work.
As the great Stephen King said, "Books and movies are like apples and oranges. They both are fruit, but taste completely different."
Your turn.
Comment with your thoughts!
Enjoy this post?

Buy Alan Mehanna a scene