WHY I'M DONE WITH RAGE BAIT FILM/SERIES DISCOURSE!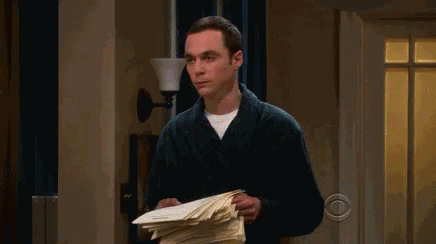 It seems lately most discourse that occurs, be it political, medical, or cultural, has the tonality of a violent fight in an Anime where both parties scream and yell as they blindly verbally swing at each other, all the while neither of them actually give each other a chance to be heard.
This type of discourse is the real pandemic infecting our globe — its symptoms? The deterioration of proper civilized conversation that actually teaches, expands, challenges, and pushes for better understanding and empathy.
I, for one, am no longer open to engaging in conversation that are nothing more than rage bait, passive aggressive, offensive, and lead no where.
To add further to this, I expanded on three major reasons why I am done with this type of discourse.
NO MATTER WHAT YOU SAY OR DO, IT'S A DEAD END BEFORE IT BEGINS.
Nothing ends a conversation or the potential of a conversation faster than a closed, fenced up, walled up attitude. I should know this because I have been guilty of being that person countless times, and have since worked my hardest to try and be more open when it comes to hearing differing perspectives that challenge my own.
Thanks to an episode of Star Wars's The Bad Batch, my latest mantra has been, "Understanding you does not mean I agree with you." In other words, I don't have to agree with you to hold sacred space for you to express your thoughts, feelings, and views — as long as I am given the same privilege.
When an opening statement or a preliminary reply to a statement is one that immediately punches down instead of lifts up, both parties have reached a dead end before they've even begun.
It truly is a lost opportunity at that point, as neither party benefited from anything, which leads me to reason number two:
IT SERVES ZERO PURPOSE, NO INSIGHT, NO REWARD. ONLY THING YOU GET FROM IT IS ANGER.
A dead end conversation with no purpose. You get riled up, angry, pissed off, lose sight of any positivity - essentially you are triggered and that feeling stays with you like residue. You carry it with you for the rest of your day and you begin to question whether any of that was worth it…
There is no added insight onto the topic in question, no reward from growth, nothing. It's a dark, lifeless, and hollow world that you are left with.
More often than not, you can't even remember what it was that turned the conversation sour, and slowly as it happens again, and again, and again, you begin to speak less, share your opinion less, and censor yourself. As this continues to spread, less civilized voices are heard and the loud, obnoxious, angry voices spread like hellfire.
This is not a world I wish to live in, nor is it a standard I want for future discourse that concerns film, series, geek culture, heck even politics and health. I want to grow, expand, explore, and return to being as open minded and open hearted as I can. I want to be able to see the positive and the light in this world again.
Which brings me to my final reason…
BY THE TIME IT ENDS, IT LEAVES ME FEELING TERRIBLE FOR BRINGING HATE TO THE THINGS I LOVE.
Before 2016, I used to be all passionate, loving, enthusiastic, about film/series etc. I used to dive in with excitement and dissect, analyze, debate, celebrate, and geek out over all things relating to the industry. I never missed a film in the theater, never missed an award show, never missed an episode of a series I was watching…
Then, when political agendas starting explicitly rearing their ugly heads into the industry to the point where every headline was rage bait, every conversation ended with offensive lexicon and insults, every film had a cause and a banner of virtue, I slowly started distancing myself from the industry.
It was a dark, lonely, and sad time for me. No film made me happy anymore. No series was enjoyable. Award shows…pointless. I felt like I'd lost my sense of purpose, my calling, my passion.
This is not a place I want to ever return to. This is not a feeling I want to experience again. I don't to be angry at the things that make me happy, bring me joy, expand my imagination, and make me dream. I don't want to constantly hate anything that I see in terms of film, series, and stories. I want to believe in humanity again, and build communities that can celebrate and support rather punch down and divide.
So, as of today, I am no longer open to having discourse where the intent is rage and or fear mongering. I want to grow as a person. I want to see the good in this world that is worth fighting for.
I want to be challenged, and expand my perspective. I want to fall in love with film, series, stories, and humankind again. Now, are you willing to join me?
Enjoy this post?

Buy Alan Mehanna a scene