Guys, I've got a good one for you today!!
So this week's documentary is called The Dakota Entrapment Tapes. This is a story that once again leaves you completely frustrated and without a sense of closure.
The series focuses on 20 year old Andrew Sadek who mysteriously went missing from his college campus in May of 2014. After 2 months of searching, Andrew was found dead but still there were no answers as to what happened to him.
As the investigation into Andrew's death continues, it begins to come clear that law enforcement knows more than what they are telling the family and the public, and with each new detail, the mystery surrounding Andrew's death begins to deepen.
Can you figure out what really happened to Andrew Sadek?
Click the link below to watch this crazy docuseries and let me know what you think!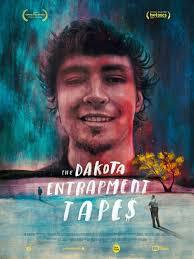 https://app.primevideo.com/detail?gti=amzn1.dv.gti.99b7e150-00df-4489-a088-17a88cb5e65a&ref_=atv_dp_share_seas&r=web