Release changes devlopr-jekyll - v.0.4.7 (October update)
Added Support For Mathematical Equations using Latex
Very useful for Mathematicians and Data Scientists for using Math Symbols
This article explains the usage https://devlopr.netlify.app/blog/added-latex-equations-support/#/
Added Support For Multi Authors
Now anyone can be a author on your blog and collaborate as a Author. Each Author has its own Profile Page and Articles Listed under him/her.
Author Page :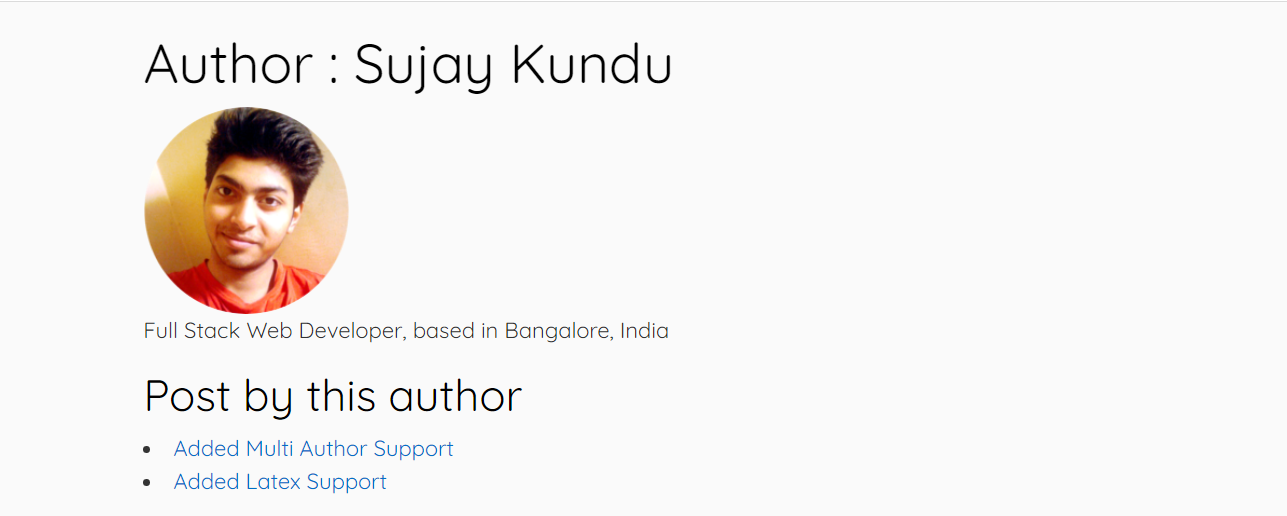 Author Sidebar Widget :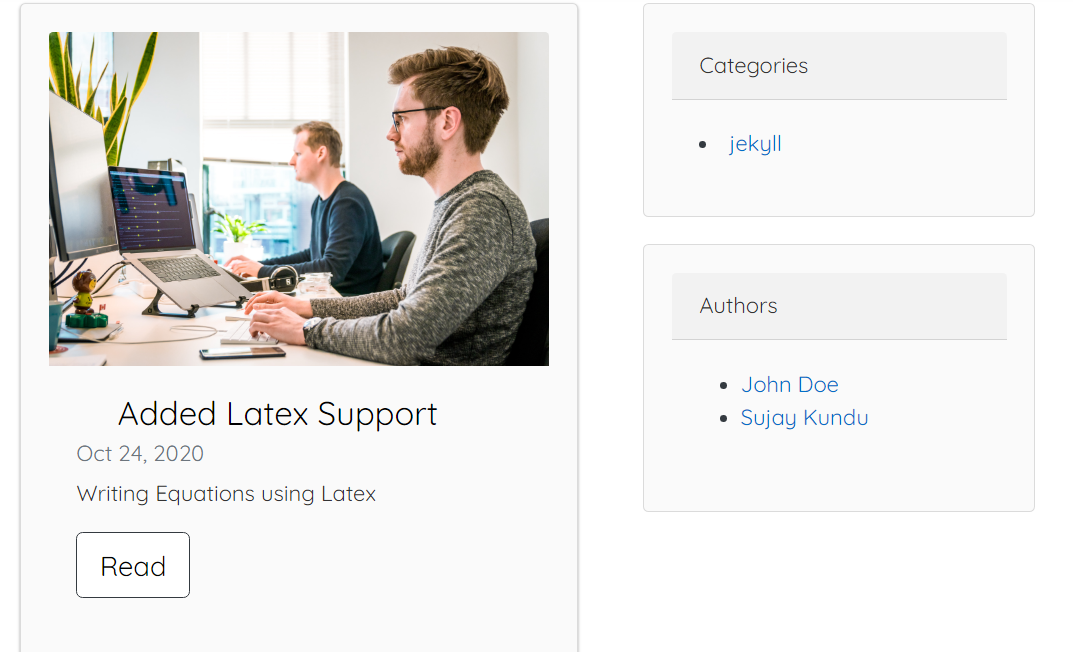 Also a cool widget to display his/her Profile Card in the end of the Article. For more info, checkout this article https://devlopr.netlify.app/blog/added-multi-author-support/#/

Enjoy this post?

Buy Sujay Kundu a pizza