New Memberships with Perks
BuyMeACoffee is a simple platform that allows one-time support from our friends and community. Now, they allow monthly memberships! We like to give our friends and supporters a choice, if we can.
You can always buy me a coffee...I love coffee! But now, you can support me with coffee once a month. Why is that a big deal? Because I hate asking for coffee. I don't like to ask if someone will buy me a coffee.
If you know me, you realize I am a 24/7 working human. I am always working hard to make our film festival and podcast better. I am always out there promoting and supporting our community with our platforms. It's not easy to do what I do.
Why I do this, is not a big secret. I love artists, storytellers, filmmakers and content creators. I want to support and provide cool platforms and opportunities to help you grow, shine your skills and talents and inspire you and others to create.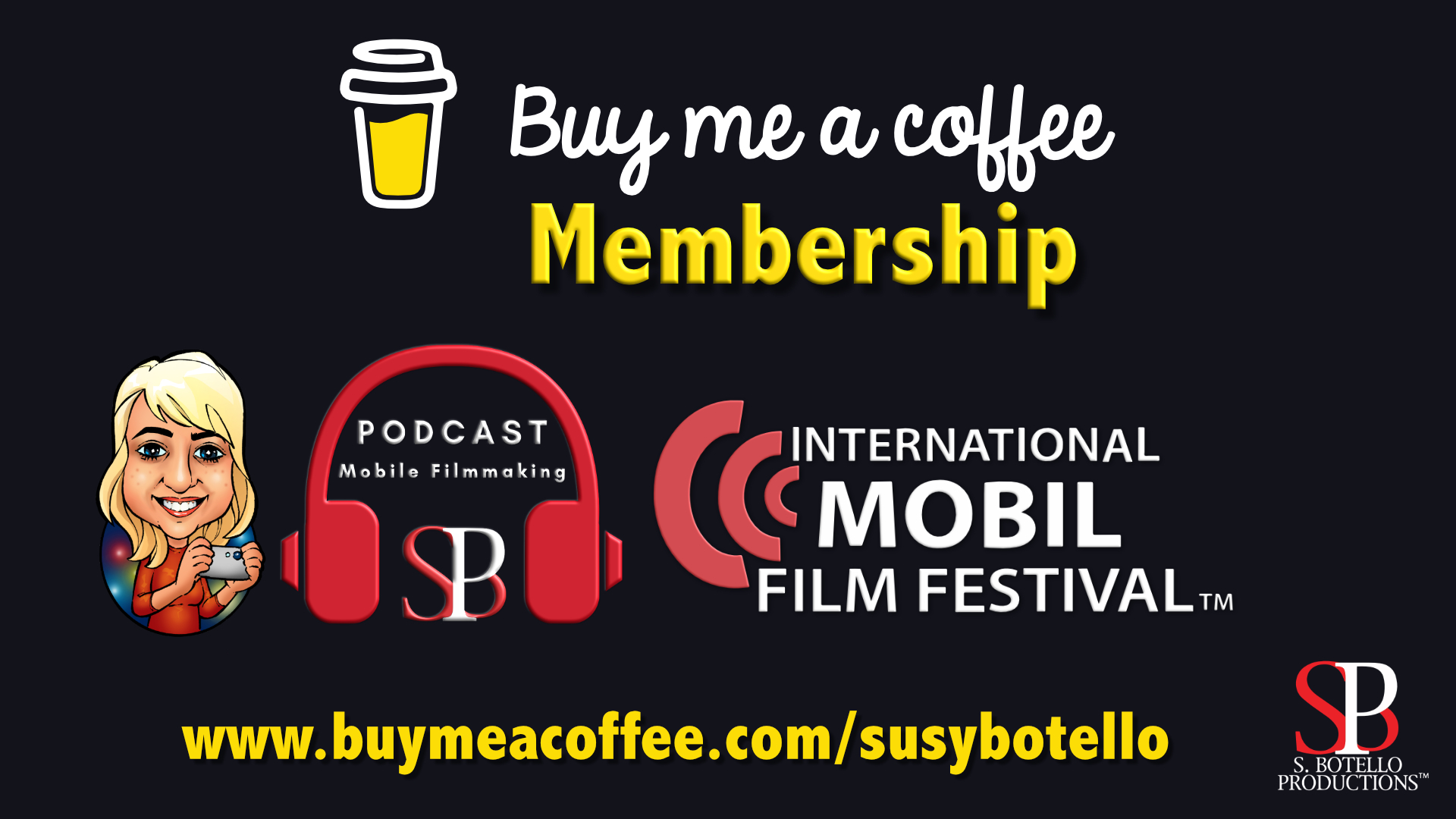 Will you join and help me grow the membership?
Here's how: Just click on the big coffee logo on the website where you are reading this article and you'll see the option to support OR membership. Click on membership to become a monthly member. Thank you!

BuyMeACoffee is bringing some new features and I'm excited to share more exclusive benefits for members only. Even though I realize you would be happy to support if you could without anything in return.
Listen to the latest SBP Podcast episode on the website | Learn what's going on at the San Diego International Mobile Film Festival
Enjoy this post?

Buy SusyBotello a coffee