November 2021
Even though I had some time off in November, it has been a tough month personally. The main factor has been pressure at work simply through the volume of things I was doing. This eventually came to an impasse and with the support of my doctor, I ended up taking some time off for a few weeks to get my head relatively straight once again.
Mental health is an important aspect of everyone's lives, and mine has assuredly taken a battering over the course of my life so far, and this is not the first time I have struggled to stay on an even keel. I doubt it will be the last either, but what is frustrating, unlike many things I do, it isn't something I can fix. I know because even with the help of professionals it hasn't been possible. All I can apparently do is create strategies and scenarios which allow me to cope better. But as always, given time and support, which I have in abundance, I will once again achieve a better balance.
In the mean time, I did get a few things done here and there on personal projects; some of them even helping me to refocus and regain a little normalcy in my days.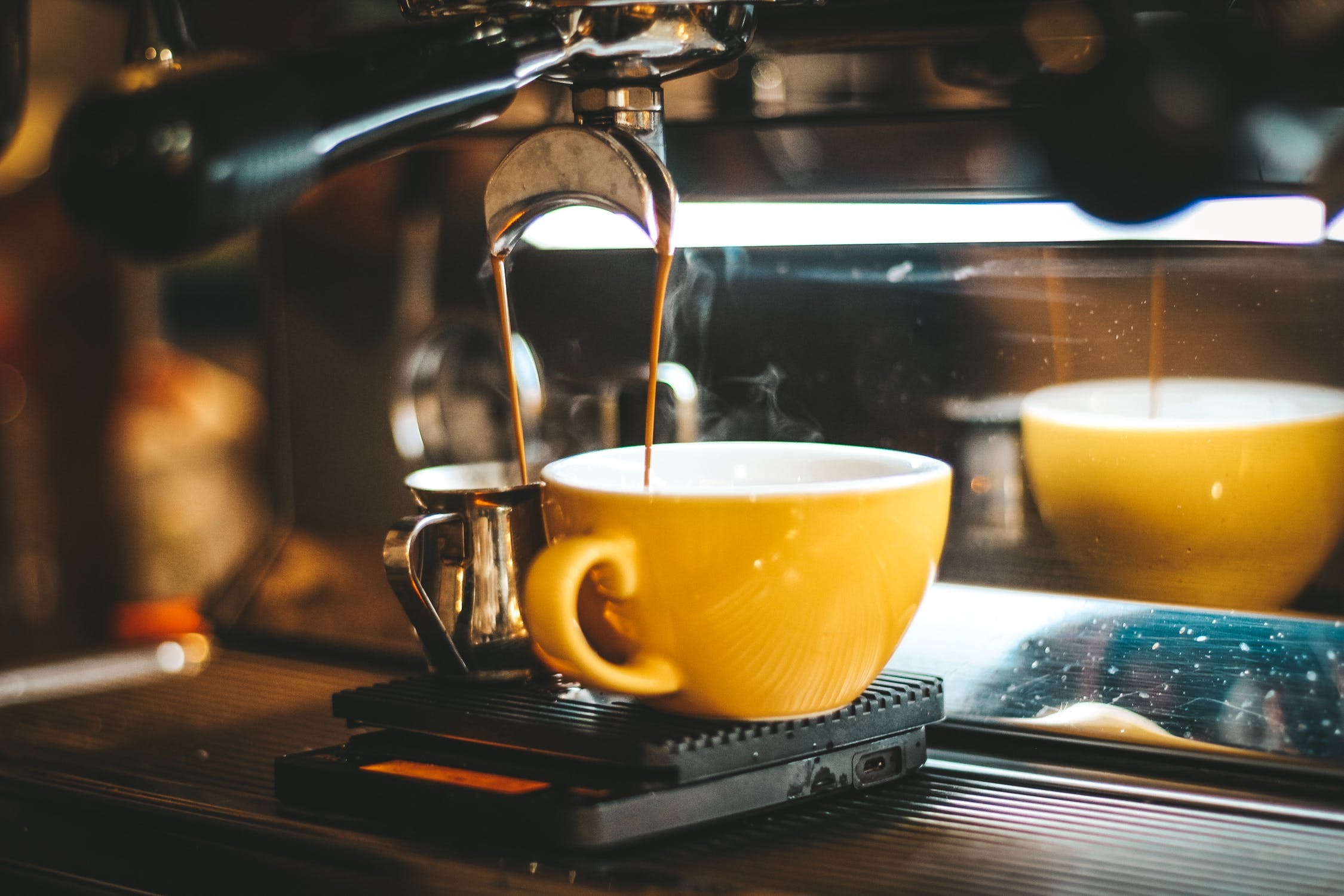 ThoughtAsylum
November turned out to be a busier than usual. I try to get two to four posts out a month, and for a while now I have only managed one per month, but November got six posts! Several of these had been started earlier, and one comes from my day job, but overall, given what a generally rubbish month I had, it is still surprising and encouraging to look back and see that I managed to share so much.
First of all I managed to get a couple of posts out relating to Drafts.
As I have mentioned previously, I've been working on some customisation of my Drafts set up relating to a custom theme and syntax that gives me some additional options and functionality. Through that work I found that when I was making changes, I sometimes had to force a reload of a syntax, a theme, or both. I came up with a Drafts automation based on workspaces and an action that let me do this near instantly. Figuring it might be useful to others, I wrote up an overview of the approach.
Transclusion is the Computer Science term for the automatic inclusion of something within something else. I have a feeling it was the extension of the code library concept being extended into other areas of work such as documentation, and it is something that comes up with personal knowledge management (PKM) systems. Since many people use Drafts for this purpose, transclusion comes up as a point of discussion with increasing frequency. There are various ways in which transclusion can be supported in Drafts including some I had created for the ThoughtAsylum action groups for Drafts. This post simply takes a look at what transclusion is and explores the options available for Drafts users.
This post is a bit more inside baseball and covers how I deal with adding screenshots to my blog posts in a more automated way. I think this is an interesting post for anyone who takes screenshots and anyone who needs to rename and reference files, so even if you are not a blogger, but are a Mac user, chances are it may be worth a look.
This post is mostly a write-up of something I did for Christmas last year. It wasn't really a great time to post by the time we had done it, so I saved the notes for writing up this year just ahead of the festive season. The post describes how we took a BBC Micro:Bit and an off-the-shelf LED lighting strip and turned it into a programmable set of Christmas lights along with a remote control. It was a lot of fun to make for both me and the kids, and the lighting is a regular feature in the background of my December video calls for work
This post for Alfred and Apple Shortcuts is something I started on the same day I finally updated my Macbook Pro to run Monterey. Apparently some people can see Apple Shortcuts shortcuts in a spotlight search. I cannot, and figured it was just not included - but it turns out it's just another weird Shortcuts/Spotlight mystery. Maybe it will turn up for me at some point, but instead what I did was build an Alfred workflow to allow me to launch shortcuts and several more things besides. I am hoping this one will gain some traction in the community over time - but I suspect Andrew and Vero over at Running with Crayons may yet Sherlock my little workflow.
Finally, my day job is as the technical consulting manager at a European SAP partner specialising in HR and payroll solutions sees me occasionally writing posts for our company web site. I needed to do this recently for the updates for the SAP SuccessFactors HR help desk solution - Employee Central Service Centre. I was also responsible for a lot of other work on the entire series of 13+ articles (and an eBook), but this time around I only directly authored this one post. It is very much a niche industry sort of post, but if you want to see what my writing is like when I spend more time trying to perfect it, please do take a look. If you want to find out more about "professional me", you can also check out my professional website at stephenmillard.com.
Forums
On the Drafts forum, there was an interesting query about creating a custom clipboard capture automation that I was able to help out with a solution for.
There was also quite an involved discussion on "Linking text within a draft" that was really a discussion about block level filtering and transclusion. It was this discussion that prompted me to finally get round to formulating the blog post on transclusion in Drafts from some notes I had lying around for almost a year.
While I posted a fair bit over on the Automators podcast forum this month, there was nothing that really jumped out at me as particularly interesting, but there's always a lot of generally useful discussion going on over there.
Doctor Drafts
Working on some enhancements to Doctor Drafts including the long awaited inclusion of being able to lookup actions directly in Alfred.
This month I did a quick summary on the Drafts forum of how the workflow now looks and has grown in the last 6 months. I remember when I released it that the workflow was pretty extensive. I was actually very surprised at how much it had grown and the directions it had grown in as some of my original roadmap things still haven't been progressed. On that point though, November also saw me working on enhancements to Doctor Drafts including the long awaited inclusion of being able to lookup actions directly in Alfred. While it is still a work in progress, I will likely have another update before the year is out.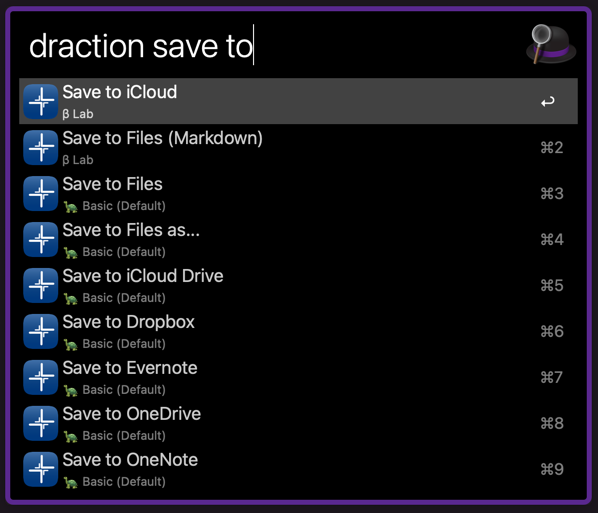 Following on from that in the same thread I helped a user with a new Doctor Drafts-based flow, and hopefully, by the time I have the next update ready I'll also have that documented as a use case on the Doctor Drafts website.
As a recent adopter of DEVONthink 3 (there will be more on that from me at some point I'm sure), there was a fun little diversion around x-callback-urls and AppleScript for using DEVONthink 3 and Drafts together that I added a little bit to.
There was also a user over on the forum having an issue with using the dlog/Daily Log flow that I could not reproduce, and no one else has reported such an issue. If anyone can reproduce it, do let me know - the original user went off to reinstall some stuff and the discussion stopped, so I do not know if that worked or not.
Behind the Scenes
DEVONthink 3
I don't think I have mentioned this before, but as I noted above, I've recently begun adopting the use of DEVONthink 3. This is as a replacement for Evernote, which I dearly loved for many years. With better note taking options available to me through Obsidian, and growing personal issues with their approach to automation, integrations, freemium feature split, and what seems to be a disregard of the needs and wants for loyal customers of over a decade (like myself), I cancelled my subscription a few months back and began dabbling with DEVONthink 3 as my archive and reference library; Obsidian remaining my personal notes library.
I took the plunge on a sweeping licensing investment across the board (Mac, mobile and even some adjacent DEVONtechnologies) in the Black Friday sales and will no doubt spend time over the next 2-4 months working on housekeeping and optimisation activities for sorting out my data and integrating it into my workflow.
I'm diligently working through the DEVONthink 3/DEVONthink To Go courses from ScreensCastsONLINE and David Sparks' (MacSparky) DEVONthink Field Guide as well as the free TakeControl of DEVONthink 3 book to ensure I get a good grounding in the capabilities and the potential strategies I could adopt for organising and finding my data.
As I flesh things out and develop my understanding and workflow I'm visiting the DEVONtechnologies forum more frequently, and it's great to come across another (non-Reddit) forum, where the developers are actively participating.
You can expect to see at least a few DEVONthink related posts published coming through on my blog. I've already written one AppleScript that does a nice little bit of standardised renaming for me of some of my old data from Evernote to try and get my data in generally better shape - Evernote was definitely becoming an unstructured dumping ground for stuff and I would like to have a bit more control and rigour in place going forward with DEVONthink 3.
Jekyll
I've been having some odd problems of late with one of my web sites and hosting the development instance locally on my Mac via Jekyll. It is set up the same as my other sites, but for some reason it recently just stopped working properly. While other sites were being served on the localhost, this one was only being served to 127.0.0.1 and was not available on localhost - though all links were generated explicitly for navigation to localhost as the domain server. This still makes no sense to me at all given the lack of issues with the other sites and the content of my hosts file. I spent several hours experimenting with all manner of configuration changes getting this site working again, but it has now resulted in all of my sites being set explicitly to serve to polymath.local (my Macbook Pro's real local host name).
While it was a lot of effort to return the status quo, I also discovered a new Jekyll parameter of --open-url, which I was delighted to find will automatically open the index page of the site once the site is being served. This saves me having to open it as an additional step, and was something I do often, but had not even thought to look for an option to do on the Jekyll command line call.
RSS Feed
This month, after a prompt from Rosemary Orchard, I took another look at the RSS feed from my ThoughtAsylum.com site. It feels like every six months I end up tweaking one thing or another with it to try and get it working better with one servicec or another, or to fix some odd behaviour.
This time I ended up throwing away alll the templates and tweaks I had previously and building it from scratch. This time hand crafting it myself rather than reusing templates and files provided by others.
I am happy to say that it seems to be working well now from my tests and checks and no one has flagged up any issues - but if you do spot any, please do let me know.
Upcoming
Enjoy this post?

Buy Stephen Millard (ThoughtAsylum/@sylumer) a coffee