The injections & cabbage on my butt
This is the "haul" worth 93EUR:
And sadly that is not even all of them. Two shots a day in the backside, then two weekly shots in the backsliding, 3 kinds of painkillers. Now trying gabapentin and and pregabalin again, thankfully orally. I must say, after all those shots, putting a cabbage leaf compress on the buttcheek works wonders for the soreness?
Thank you everyone who has donated, although I pay the fees, and cannot withdraw it yet, it will definitely be of help ♡♡♡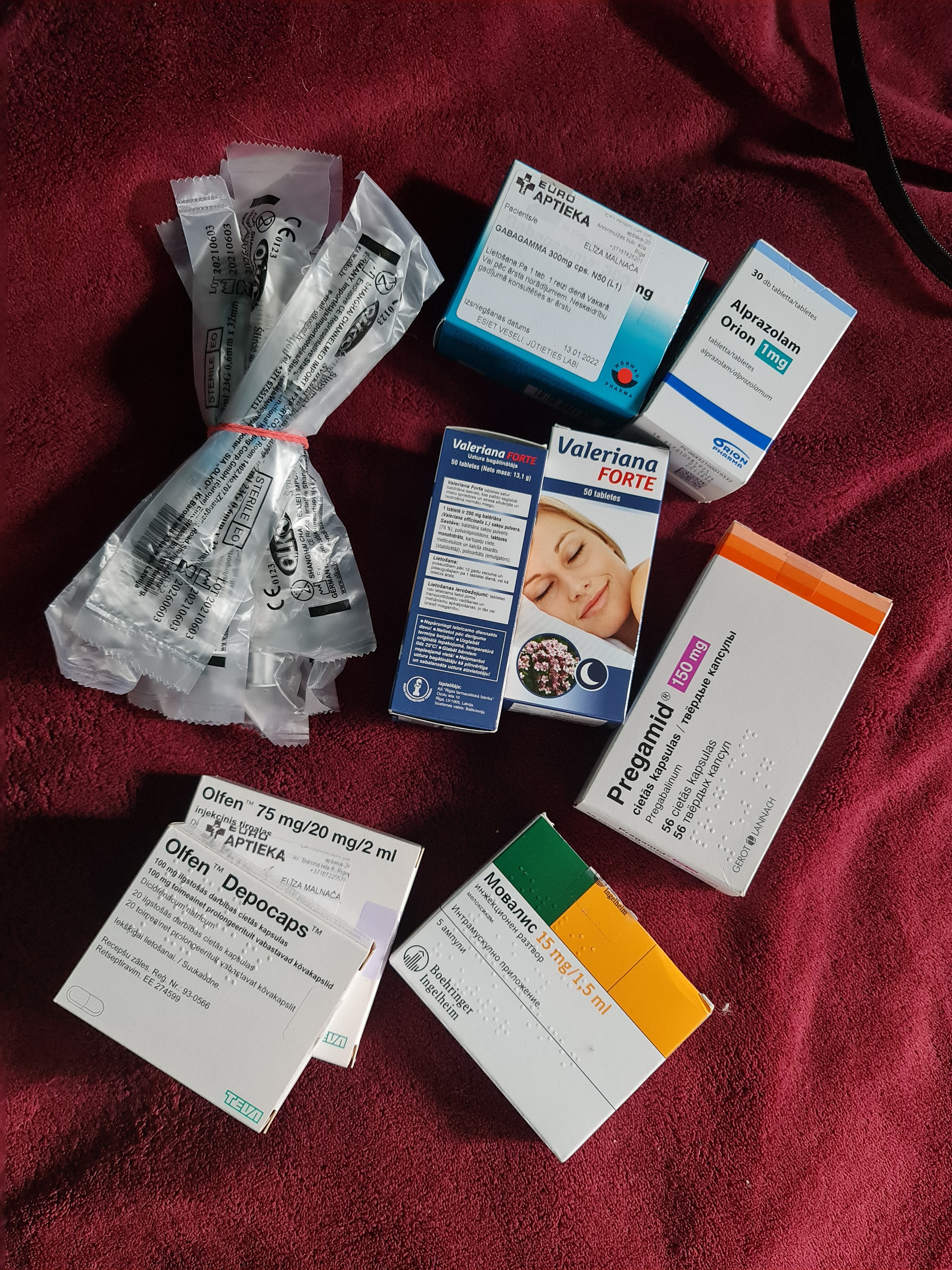 Enjoy this post?

Buy Syou a coffee