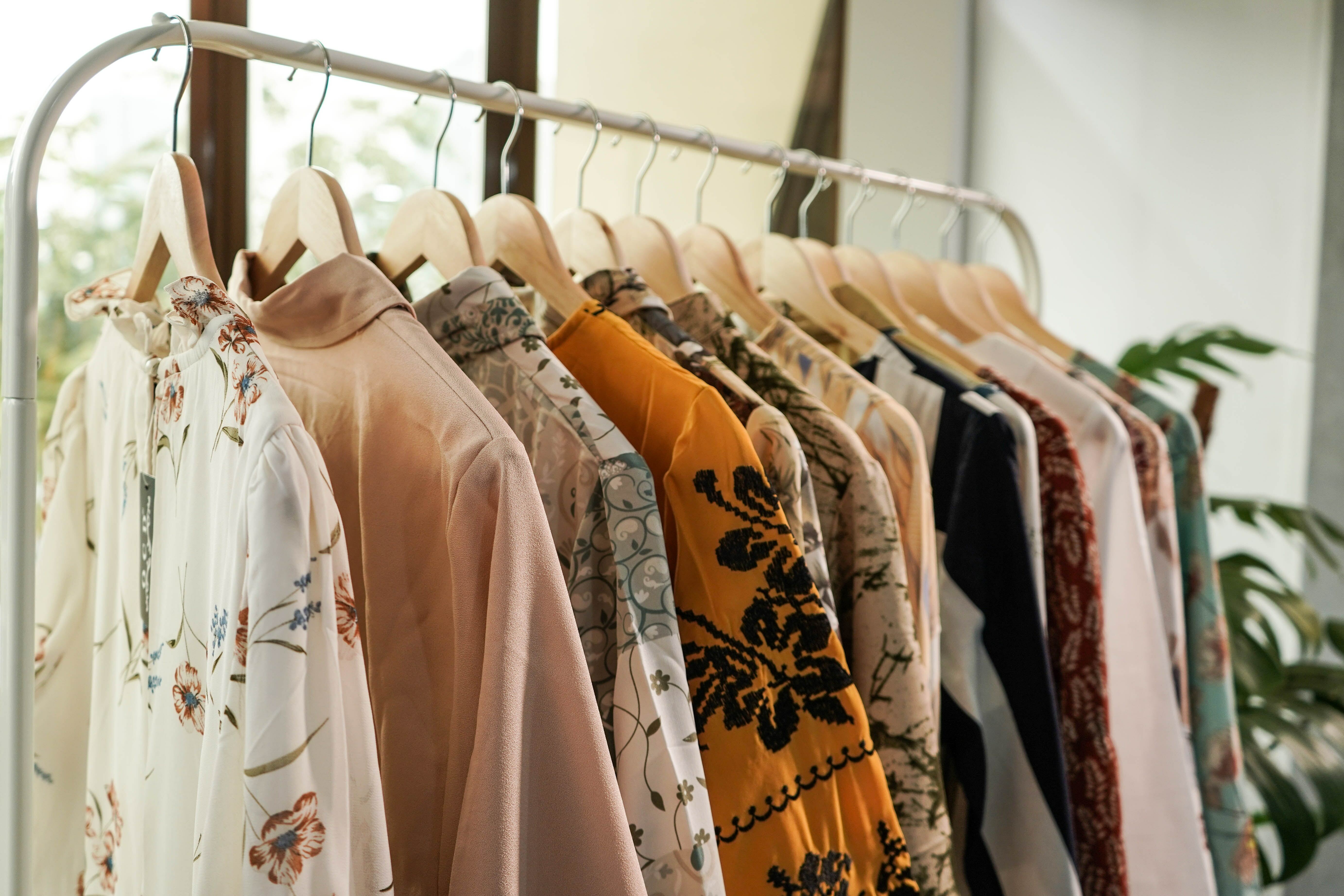 Your 40s is a transformative period of self-discovery and significant changes, not only to your body but to your psychology. While you may have a brand new set of aches and pains, you may also have adopted fresh perspectives on life. Although your body might be changing day by day, you will likely feel more confident than ever before, thanks to the sense of peace and acceptance that comes with getting older and wiser. That said, you'll still want to look and feel your best, so here are some essential fashion items to help you feel fabulous at 40.
Maxi Dress
The classic maxi dress is timelessly fashionable and effortlessly hides a multitude of so-called "sins". Ideal for numerous occasions, from garden parties to wedding receptions, a vibrant maxi dress is a simple option that always has a big impact. The perfect maxi dress largely depends on your body shape and height. For instance, if you have an hourglass shape with wide hips, a fuller bust and a comparatively small waist, opt for a maxi dress that pulls you in at the waist, accentuating your figure.
Well-Fitting Jeans
Never underestimate the power of a pair of well-fitting jeans. Different styles and cuts come and go with the ever-changing trends; however, rejecting what is currently fashionable in favour of a pair of jeans that feel great and flatter your figure can significantly boost your confidence. If you're compiling a capsule wardrobe, choose one or two pairs of high-quality, well-fitting jeans that work harmoniously with numerous outfits. For example, a good pair of slim-fit or girlfriend jeans can be styled casually with a simple t-shirt and white sneakers or dressed up with a blouse and blazer.
Wide-Leg Trousers
Once you enter your middle ages, you'll start prioritising comfort like never before. Where once you may have been happy to suffer for fashion, you now value outfits that don't dig in, itch or leave blisters on your feet. Enter the era of wide-leg trousers. Comfortable, flattering and trans-seasonal, a well-fitting pair of effortlessly chic wide-leg trousers can give the appearance of a slimmer, taller silhouette. Opt for a neutral colour so you can style your trousers with various outfits, or go bold with a vibrant colour or pattern.
Dungarees
You may think this garment is relatively masculine, but with the right accessories, you can look fabulously feminine in a pair of dungarees. Dungarees are the ultimate amalgamation of comfort and rustic charm. Wear your denim dungarees while working in the garden or doing the housework. Alternatively, you could style a lightweight cotton pair with a patterned shirt or blouse, sandals and a wide-brimmed hat for a fun summer evening look. Like maxi dresses and wide-leg trousers, dungarees give the illusion of a taller, slimmer silhouette thanks to colour blocking.
Cashmere
Investing in quality pieces may not be affordable during your 20s and early 30s; however, once you're more financially stable, splashing out on a cashmere jumper, cardigan, shawl, or scarf is a wise move for both your wardrobe and your wallet. Cashmere is high-quality, feather-soft and designed to last. In fact, when cared for properly, cashmere can withstand decades of wear. Furthermore, cashmere can be styled in numerous ways, and due to its remarkable insulating yet breathable properties, you can wear it all year round.
White Shirt
A simple white button-up shirt is one of the cornerstones of any capsule wardrobe. A white shirt can be a component of work attire, formal wear or casual outfits, providing you know how to style it. Additionally, the cut of your shirt can instantly impact its potential. For instance, a fitted shirt may appear more professional than a slouchy or oversized alternative. That said, an oversized shirt half tucked into high-waisted trousers can look smart yet highly fashionable, so experiment with different cuts to find one you like.
Investment Handbag
As mentioned, as you enter your 40s, you may be far more financially savvy and secure than ever before. As such, it may be finally time to throw caution to the wind and buy that designer handbag you've always wanted. Consider the cost per wear - a high-quality investment handbag will provide long-term use and gratification. Provided you keep your handbag in good condition, you may even be able to sell it for a surprisingly large amount should you grow tired of it.
Analysis: