How to Get to Manchester Airport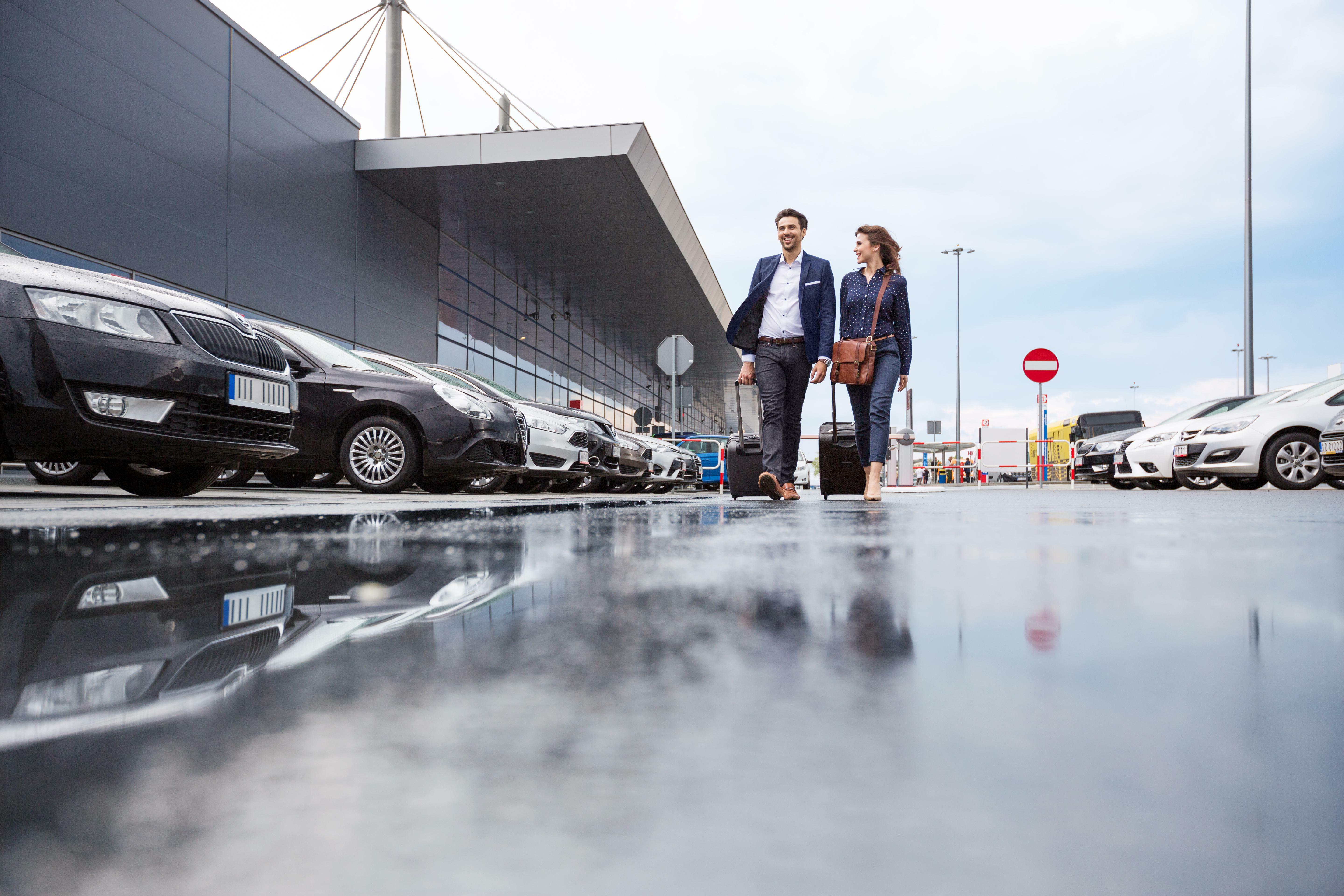 If you've booked a flight from Manchester airport but have never been there before, we have some additional information that can help you choose the best way to travel to the airport.
Travelling by train
Manchester airport has its own train station in the airport itself; this makes it very easy to travel by train. Once you arrive at the airport, it's a short walk to each of the terminals; expect the walk to take around 5-15 minutes. There are plenty of trains that go to Manchester airport from all over the country; you can check train times and book online in advance to save yourself money on the day of travel. Travelling by train is an excellent option for the environment; it also enables travellers that don't drive to get to the airport without any assistance. However, there are a few things to consider before choosing to travel by train. If your train is delayed and you miss your flight, you won't be compensated unless your insurance covers this. You should allow extra time for delays when travelling to the airport by train. Another common issue is early, and late flights, trains to some destinations stop during the night and don't resume again until the morning. If your flight is delayed or you choose to travel on a flight that lands late at night, you won't be able to get the train home until the next day. This might mean you need to book a hotel or other accommodation and add a day to your holiday. To prevent this issue, check your flight and train times carefully to make sure you can get the train back home after your flight and arrive at the airport with plenty of time to spare.
By bus
Another environmentally friendly way to get to the airport is to travel by bus. There is a 24-hour stagecoach service that operates from Manchester city centre to Manchester airport. There are also a number of other services that connect Manchester airport to nearby areas, including Stockport, Buxton, Eccles, Withington and many others. You can check the Manchester airport website for the timetables. As with the train, the buses don't run through the night with the exception of the 24-hour stagecoach service. To avoid getting stuck at the airport, make sure you allow enough time for the journey and potential delays.
By car
Manchester airport also has several parking options; you can book Manchester airport parking online directly or through a third-party website. Depending on your needs, you can choose a meet and greet service or parking that's a short walk away from the terminal, to cheaper options that require a fast transfer by bus to the airport terminal. Each of these options is great for convenience, potential flight delays and late or early flight times. Driving and parking your car in airport parking can also be cheaper, depending on the distance travelled and how many passengers you have in your car. If you plan on travelling by car, always book your parking in advance. This will save you lots of money and hassle when you arrive at the airport. If you're travelling a long distance home, try to avoid driving when you're tired. If you can sleep on the plane, that can help prepare you for the drive; if not, get some coffee and take several stops if you feel yourself getting tired.
By taxi
Manchester airport also has a taxi rank where you can jump in a cab that will take you to your destination. The taxis have set fares, or you can negotiate with the driver to get a better rate. Taxis are a good backup option if you have problems with alternative transport. They're more expensive, so people tend to avoid relying on taxis unless it's necessary or money isn't an issue.
Whatever method you choose to reach Manchester airport, make sure you have all the travel documents you need before you leave your house. Always ensure you leave extra time to account for unexpected delays or issues. Book your parking or train tickets in advance to save money and make things easier on your day of travel.
Resources:
Enjoy this post?

Buy Tanya Johnson a coffee