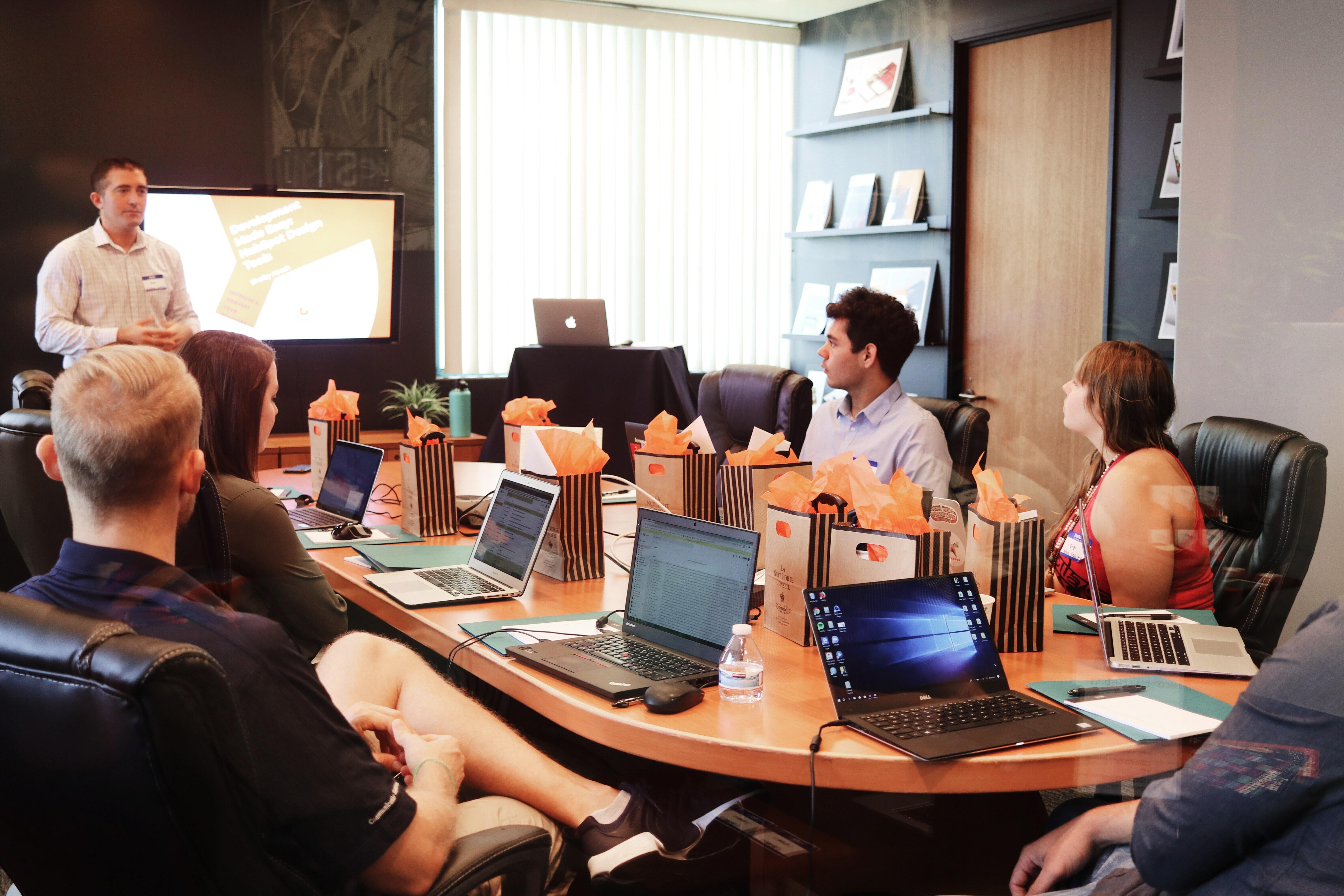 It is no secret that passionate, hard-working employees equate to a successful business. While your workplace may be filled with positive, adept individuals, improvement is often the name of the business game. Reminding your team of goals, policies, and core values usually means leading by example to create a passionate, productive workforce. Here are some methods of rekindling company commitment so you can reignite the flame within burnt-out employees. 
Redesign Your Office Space
A pleasant, comfortable office environment encourages productivity and makes your employees want to come into work every morning. It can be profoundly difficult to focus in an environment that may be unclean, uncomfortable and cluttered. Furthermore, happy employees lead to decreased office discourse.
Consider the colour of your office. According to colour theory, calm and subtle muted hues help to quell feelings of stress and anxiety, whereas flashes of teal and light blue may incite energy and sociability. 
Embrace A Speak-Up Culture
 "Speak-up culture" is an inherent characteristic of a supportive office environment. Fostering an atmosphere of inclusivity empowers your team members, making them feel heard, respected and valued. This exercise in building confidence and enabling space for new ideas and innovation benefits both your employees and your business. 
To create a speak-up culture within your organisation, you may need to make significant changes, such as re-evaluating potentially problematic systems, such as "zero tolerance" policies. Once your employees feel confident in speaking up regarding company innovation, workplace harassment and other important subjects, the quicker your business will continue to grow and develop. 
Provide Your Team With The Right Tools And Technology
We've all been tempted to take a hammer to that broken photocopier. It can be easy to feel detached from your work when the tools you've been given to perform essential tasks are not up to scratch. While it can be tempting to save money on office equipment by purchasing the bare minimum in terms of technological requirements, obsolete, outdated computers and other devices only hinder efficiency. 
Choosing high-quality desktop computers rather than laptops will get you more for your money in terms of long-term durability. Your office computers should be able to handle programmes associated with everyday business use, such as Microsoft Excel, as well as automation software to streamline business processes. 
Encourage Friendly Competition
There is nothing wrong with a little office-based competition. Light-hearted competitive activities can act as excellent team-building exercises, strengthening employee collaboration and building rapport between team members. These activities vary considerably, from scavenger hunts to photo caption contests - they don't need to be work-based. Although, work-based competitions such as company trivia could drum up motivation and interest regarding your business. 
Re-evaluate Your HR Processes
Re-evaluating your HR process means reconsidering your performance management practices and recruitment strategies. This may involve using employee management software and increasing the frequency of performance reviews to offer valuable feedback.
Many companies fall into the trap of focusing on negatives when reviewing an employee's performance. It is no surprise that this creates acrimony and apathy in the workplace. Instead, begin every review by focusing on the positives before moving on to areas of improvement. Furthermore, perhaps specific areas of improvement could be resolved by re-evaluating your work model. For example, adopting a hybrid approach could improve productivity and your team's work-life balance. 
Employee Rewards
Productivity, efficiency and work satisfaction naturally increases if your employees have some form of incentive other than their next paycheck. Workplace incentives can include early finishes, "employee of the month" schemes, product discounts, financial bonuses and many more. These incentives increase morale and motivation, culminating in a culture of healthy competition, company pride and commitment. 
Make Expectations Clear
Many of us have been in a situation upon starting a new job whereby you're not entirely sure whether or not you're doing the right thing. While confidence often comes with experience, this uncertainty is not limited to new employees. It is vital to host regular meetings, reviews and check-ins so you can be sure your team is happy, confident and productive. Outline your expectations clearly in job descriptions and employee contracts, and maintain an open-door policy that encourages employees to speak up whenever they need extra help and guidance.