Unplanned Tasks
A LOT of you have asked for Taskito to support creating tasks without date/time. We have heard you loud and clear. We are making some significant changes and providing this functionality.
Now, you can create tasks without assigning a date or time. Such tasks will be added to the Planner / Unplanned tasks sections. Timeline remains at the core of Taskito.
This feature is currently in beta testing and we plan to make it available publicly very soon! Stay tuned for the updates.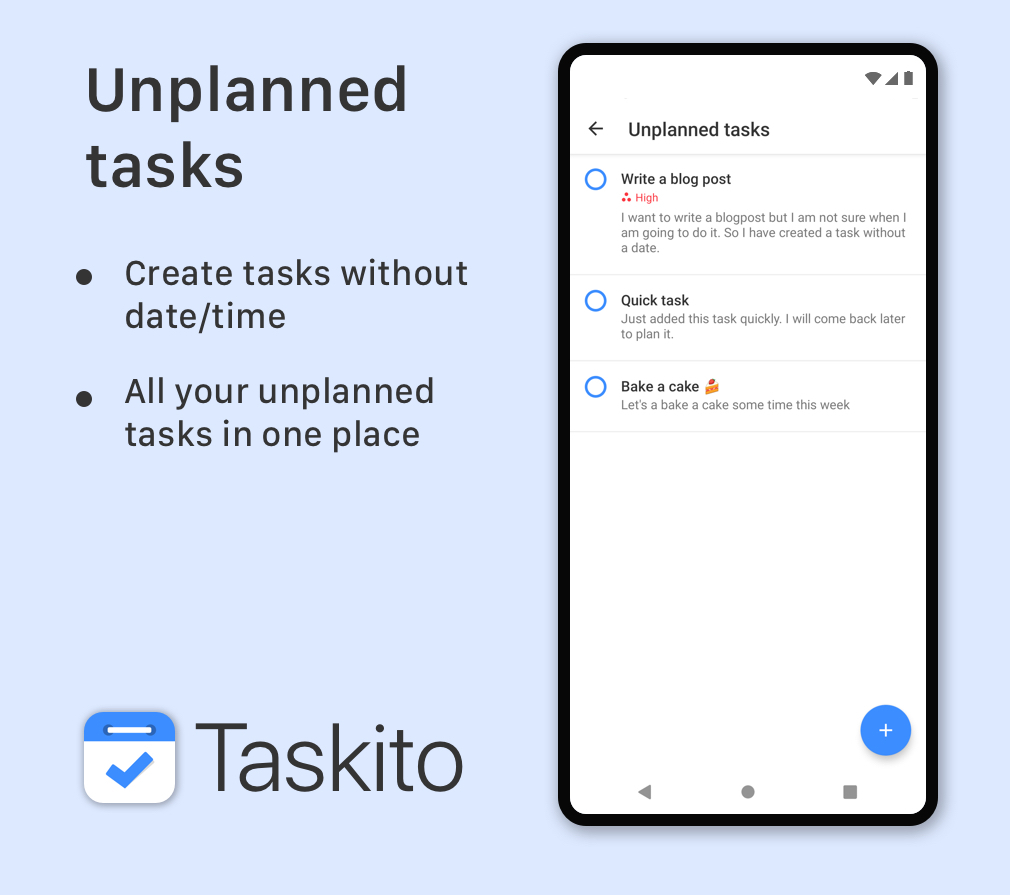 Enjoy this post?

Buy Taskito a coffee