ALL ABOUT US...
Welcome to The Dungeons And Dragons Podcast UK. We are a group of British friends, who hold a passion for fantasy table top roleplay.
The initial national lockdown inspired us to start an episodic series of fantasy adventuring fun that we could share for free with any and all that would enjoy a bit of escapism. The antics of our sometimes dysfunctional and hap-hazard team are usually funny and often hilarious, and we invite you to join us on our misadventures which are now available to listen to and download across all major streaming services.
Our podcasts are produced from live organic play. With no prior scripting or previous run throughs, they are edited solely by ourselves, and without any external help or sponsorships. We are amateur podcasters aiming to produce a good quality enjoyable podcast, and as such, much time and patience goes into our weekly offering.
Anyone who 'buys us a tankard of mead' would be helping to support the streaming of our podcast and enhancing the quality our audio and gameplay too, which would be most appreciated. As a token of our appreciation for such support, we will give you a mahoosive shout out on a forthcoming episode.
You can find us on multiple streaming platforms:
SPOTIFY, ANCHOR, CASTBOX, YOU TUBE, PODCHASER & GOOGLE PODCASTS, APPLE PODCASTS, AMAZON MUSIC, OVERCAST, PODBAY, POCKET CASTS, LISTEN NOTES & PLAYER FM

We have a Facebook group, new members welcome (click on the link)
https://www.facebook.com/groups/400315837810177

OR...WHY NOT VISIT OUR WEBSITE?
Here you can read in depth about our campaigns from settings to backstories and the characters involved. You will also find click through links to all the free streaming platforms....
Listen, like & subscribe and maybe even leave us a message!
We hope you enjoy following our podcasts as much as we enjoy creating them!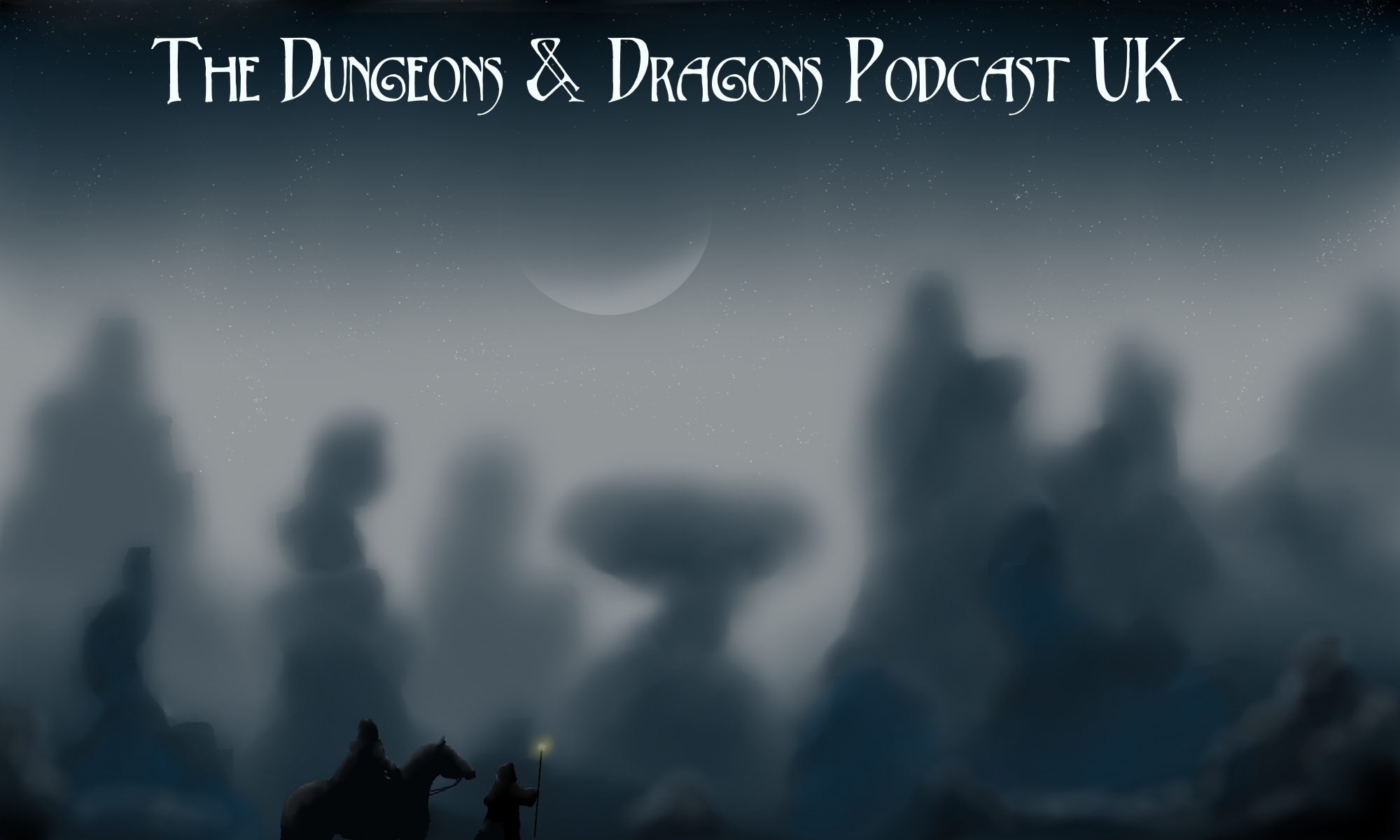 https://thedungeonsanddragonspodcastteamuk.wordpress.com/
Enjoy this post?

Buy The Dungeons & Dragons Podcast UK a tankard of mead