May The 4th Be With You!
Despite being a long time Star Wars fan, I don't think I've ever truly celebrated Star Wars Day. Well, there is a first for everything and I'll mark the occasion with a story. Who doesn't love stories right?
In May 2019, I visited a far off branch of my local comic book store and was surprised to find that they had added a section of NBA basketball cards as well as a few Pokémon and Star Wars cards. As i scanned the different rows of trading card collectibles, I came across the reasonably priced Star Wars: The Force Awakens Peter Mayhew as Chewbacca card.
Not only did I immediately pick it up, I even took a risk of asking if there was a discount to is already very reasonable $60 USD price tag.
What can I say, I love to live on the edge.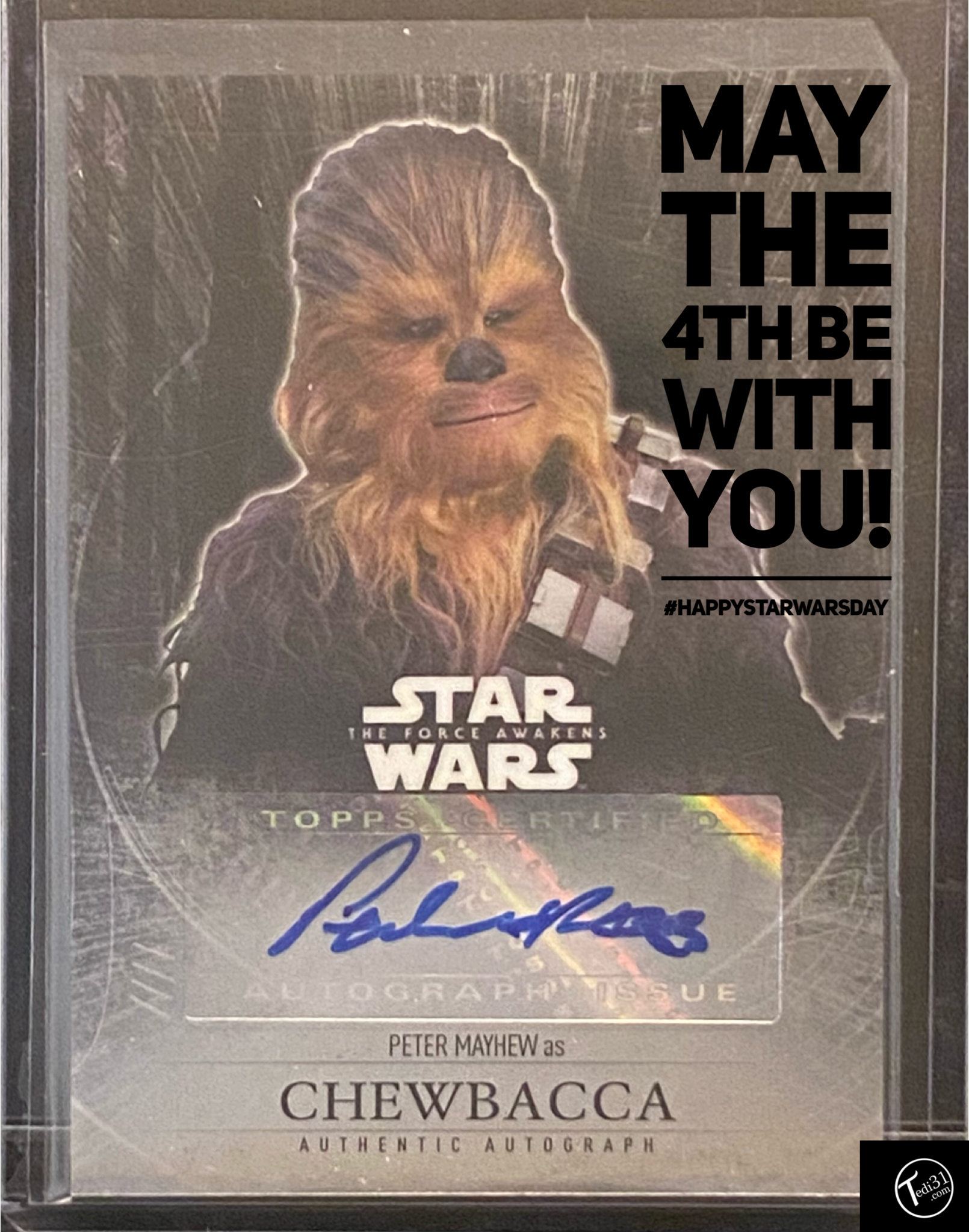 After a brief conversation on the phone, the store clerk got back to me and said, "The consigner said that is the final price. He also mentioned that the only reason why it's that cheap is because he didn't see it when he came over to reprice the cards last week."
Well, that's all I needed to hear. Here's my money.
And that's the story of how I got this treasured Star Wars collectible.
May The 4th Be With You!
Happy Star Wars Day everyone!
Enjoy this post?

Buy Tedi Villasor, Ph.D. a pizza