Daytona Bike Week 2022 Collection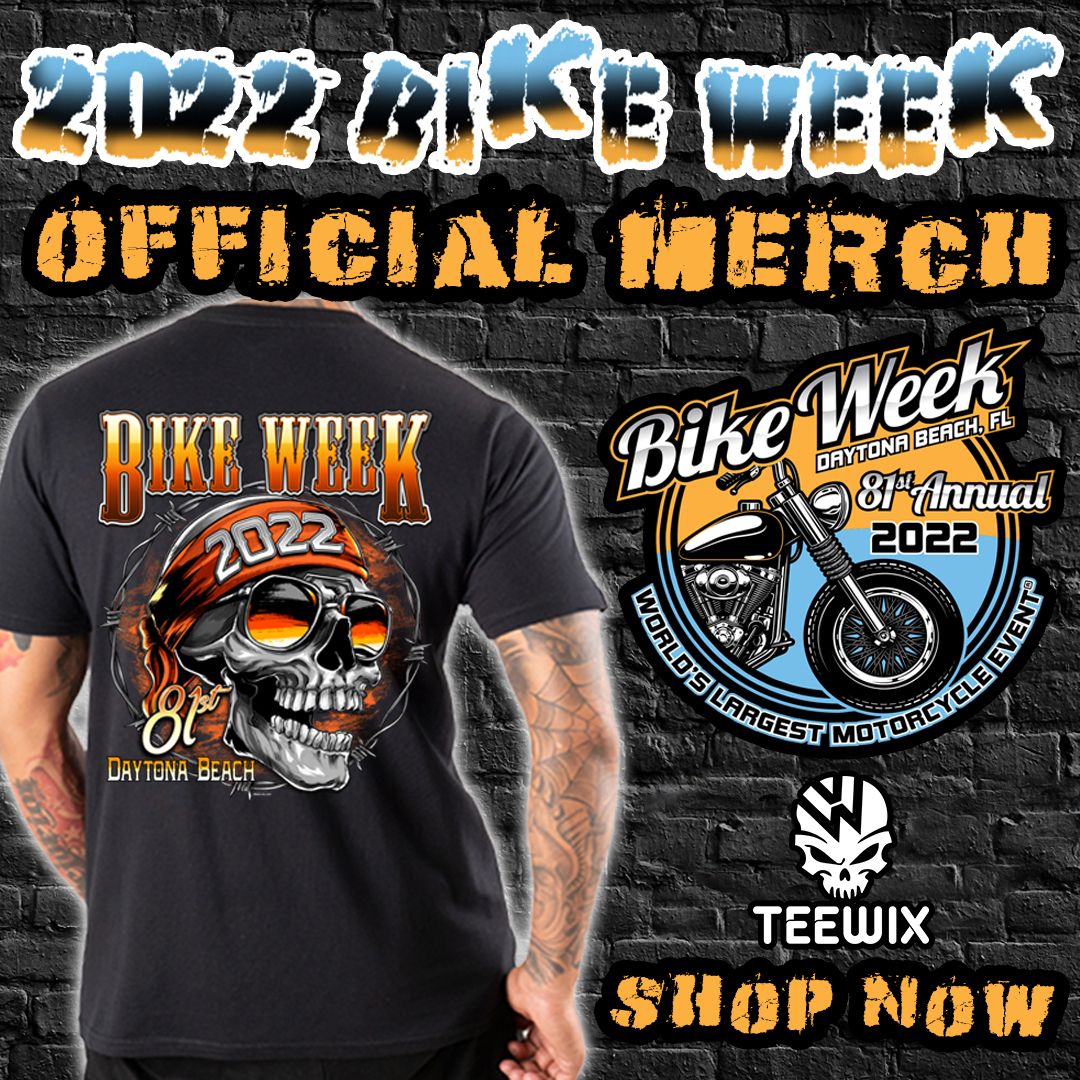 Since 1937, hundreds of thousands of riders have flocked to Daytona's sandy shores each spring for a week packed with socializing, perusing new bikes and equipment, eating good food and, of course, tons of riding. Last year's event drew a jaw-dropping 500,000 motorcycle enthusiasts, and bike week organizers expect this year to be the biggest one yet.
Daytona Bike Week 2022 is scheduled for March 4 to 13. That means it's time to finalize your plans for the most exciting motorcycle event of the year. Here's a quick guide to help you rev up for Daytona Bike Week 2022.
The 81st Annual Daytona Bike Week
Dates: March 4 to 13, 2022
Location: As with previous years, Main Street in Daytona Beach is the epicenter of the action, which goes from 9 a.m. to 5 p.m. daily. But there's much more where that came from, as events are scheduled throughout Volusia, Flagler and other neighboring counties. The major races, including the Daytona 200, are held at Daytona International Speedway (1801 W International Speedway Blvd, Daytona Beach, FL 32114).
Accommodations: Back in November, organizers reported a record number of advance registrations at area hotels. Many were already sold out come the holidays, which means it's time to move fast if you haven't already booked your hotel for the event.
BBQ Meal
Food: You'll find plenty of food trucks and other food vendors at the main event. But if you're feeling a bit more adventurous, explore the thriving food scene that Daytona Beach has to offer. Here's a list of six biker favorites to whet your appetite.
Events: Daytona Bike Week is filled with more action than we could possibly list here. But as a starting point, check out these events at the speedway and along Main Street.
Enjoy this post?

Buy teewix a t-shirt