A New Hat.........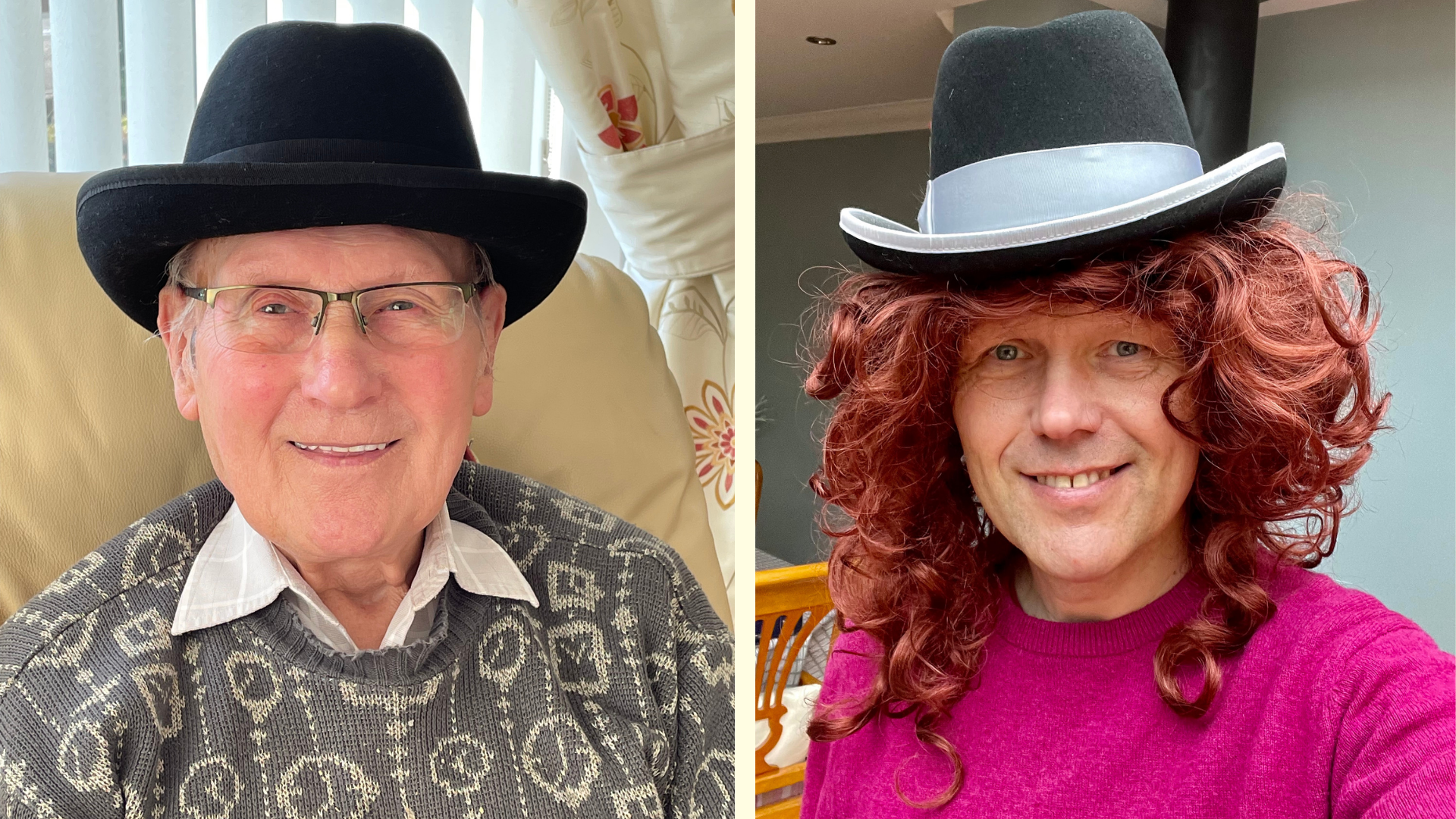 Hi Chaps,
Hope you are all well and enjoying the pleasures of February.
This week I treated myself to a new hat. I was recently sent a wonderful Homburg hat by my good friend and fellow YouTube creator, Professor Tim Crowe, who is the style guru behind the increasingly wonderful Big Pretty Man channel, which caters for the larger chap, but is equally as interesting for men of all ages.
Whilst the hat he sent me is wonderful in every way (seen in image above on right) it is somewhat flamboyant for daily wear, due to it's rather striking white accents on the brim and band. So I will reserve this item for the more 'confident' days in my life, but I did fall in love with the style of the wonderfully traditional Homburg, so I made my way to our friend Ebay and picked up a rather dapper black Homburg for a mere snip of £8 in an auction.
Sadly, as is always the gamble with Ebay, when the hat arrived it was just a touch too small. So, my father, seen in the image above, became the happy recipient of a new Homburg hat, which fitted him like a glove.
My Dad is 90 and comes from a generation where chaps always covered their heads when they left the house to go out in public. Sadly this tradition has now abated and men prefer to sport a fancy haircut or apply product to their hair, which has slowly destroyed the long-standing tradition of hat wearing.
But, as a good and traditionalist chap, I will persevere and continue to don a trilby, Homburg or flat cap when the opportunity arises - and chilly February is the perfect time to cut a hat dash!!
Have a great weekend.
Ash
P.S. Please excuse the wig. I was entering into some joviality with my son, who was using the wig for a school activity - I do not advocate the wearing of hairpieces for men - not chap at all!!
Enjoy this post?

Buy thechapsguide a coffee