EDC 2022...............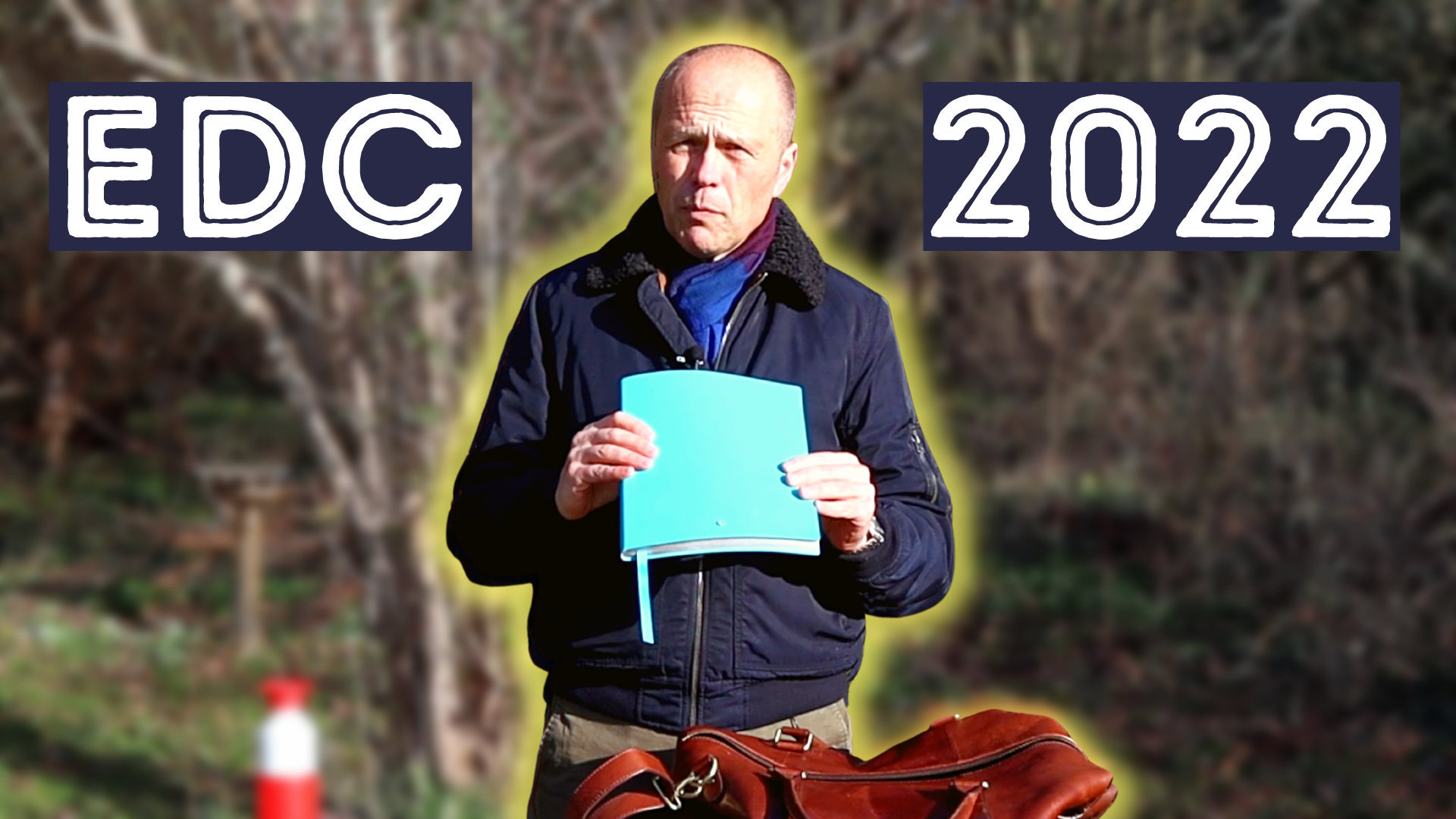 I hope that you are all well. The week has brought horrific news of the situation in Ukraine and an end to the peace in Europe, I know this will have caused much stress and anxiety, but history will judge the participants for their actions and we can only think of those individuals, who, through no fault of their own, who have been displaced, bereaved and effectively rendered stateless by the unlawful actions of their rapacious neighbouring state. My family and I have done what we can to play our small part in bringing this tragic situation to a conclusion and I would urge everyone to do the same.
This week I have been revisiting a theme that I have shared by video for the 2-years that I have been in this YouTube game, that of my Everyday Carry (EDC). It has amazed me how much my tastes change each year and how I am seemingly always diverted from my task by new and shiny things.
This year I have noticed that my EDC consists of a majority of items that were not present only 12-months ago. A new wallet, notebooks, pens and even a watch. It makes better viewing (it would be pointless making a repeat of last year's video), but also shows how fickle we are in life - always seeking the next thing.
The weather seems to be looking a lot better here in the UK and I'm very much looking forward to filming a new batch of videos in the outdoor studio without my teeth chattering between takes.
Have a great week and stay sharp!
Ash
PREVIOUS EDC VIDEOS:
2020
2021
Enjoy this post?

Buy thechapsguide a coffee