Top Class Cuisine........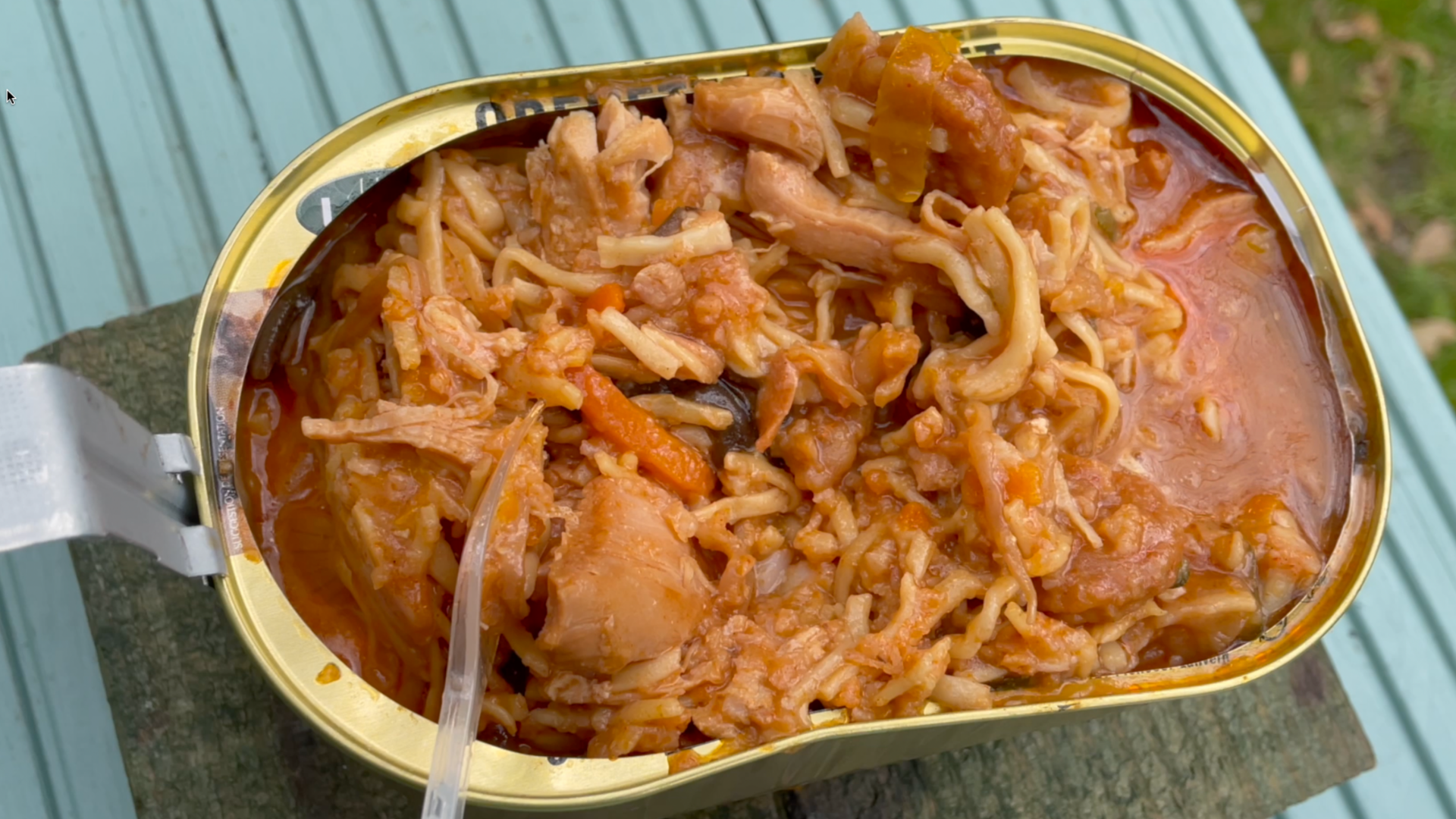 Hi Chaps,
I have had the pleasure of spending a few days at Oak Lodge, my woodland retreat, over the last week. Whilst it is always a profound joy to spend time within the natural countryside, I decided to finally get around to reviewing the French Army ration pack that I purchased for this purpose some 2-years ago after carrying out a similar experiment on British and Lithuanian versions in earlier videos (links below).
I actually loved the whole experience and the food was actually far better than it looks in the image above (Asian Chicken & prawn noodles). There was a huge amount to eat and very tasty, but some of the accessories were much less capable than their British counterparts and left a lot to be desired.
I took the opportunity to film a number of videos whilst staying at Oak Lodge, so the next 3 Chap's Guide videos will feature; a review of my Lorus Titanium field watch, my perfect shave and finally a whole video focused on how I use my time in the woodland to relax and reconvene with the natural world.
I hope you enjoy these films, they are a world apart from my recent trip to Jermyn Street in London and the high culture of a huge, metropolitan city - but variety is the spice of life and I find my time spent in the woods helps me to remain grounded and better able to enjoy the small luxuries of life - after all, if life was one long luxury, where would we find any pleasure?
Salute!
Ash
Enjoy this post?

Buy thechapsguide a coffee