Journal Prompts Towards Emotional Legacy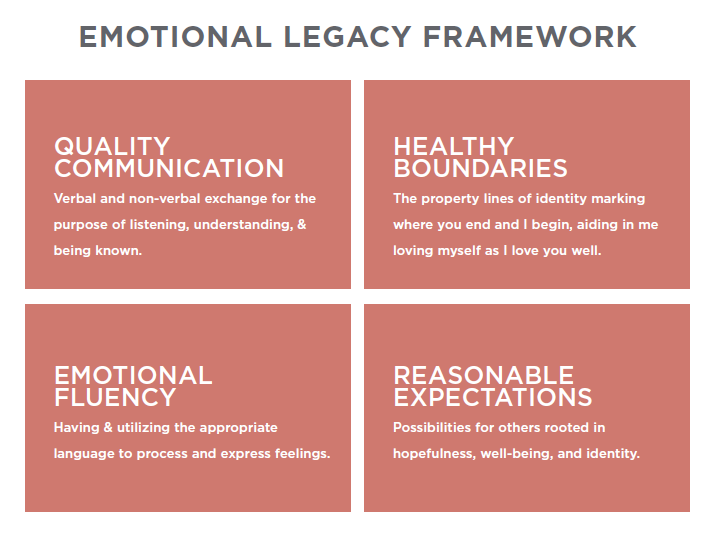 First of all, thank you.
Thank you for being with me as I continue to evolve this space into something that is beneficial for you and for me.
Second, let's talk journaling.
I love me some good journaling! And while we've had MANY journal prompts walking us through things like boundaries and honoring dignity, I am wanting to focus you into a rhythm that moves us into Emotional Legacy.
My goal is to be a part of you leaving an emotional legacy that you can be proud of, that you pass on to those near you by how you relate to them. One that is freeing, connective, and hopeful.
So the journal prompts are shifting to cover each pillar of my Emotional Legacy Framework. You will still get weekly journal prompts, and each month, you will have a journal prompt for every pillar!
If you are utilizing the prompts, I would LOVE for you to comment on the posts and share how your emotional legacy journey is going. Don't want to share with the group? You can always email me directly at [email protected].
And if you REALLY aren't a journaler, use the prompts for meditation or as a conversation starter with a trusted loved one.
But remember, journal prompts are a perk of membership. If you aren't a member yet, come join us!
<3 Nya
Enjoy this post?

Buy The Dignity Nation a bundle of flowers!