What's poppin', don't mind me just Flockin'...
Hey there Flockers.

Some new things that are happening, we are now on Shipwreck Show every Tuesday and Thursday. And we have our first documentary watch party coming April 3rd. I am always making changes and adding new things, so make sure that you are clicking the clickables.

Don't forget to sign up for a live slot on Bitching with Bertha every Saturday morning!

My Telegram DM's are always open, just may take me a couple days - but, I will get back to ya.

FLOCK AROUND AND FIND OUT!
Love n' Shit!
~Queen of the Flock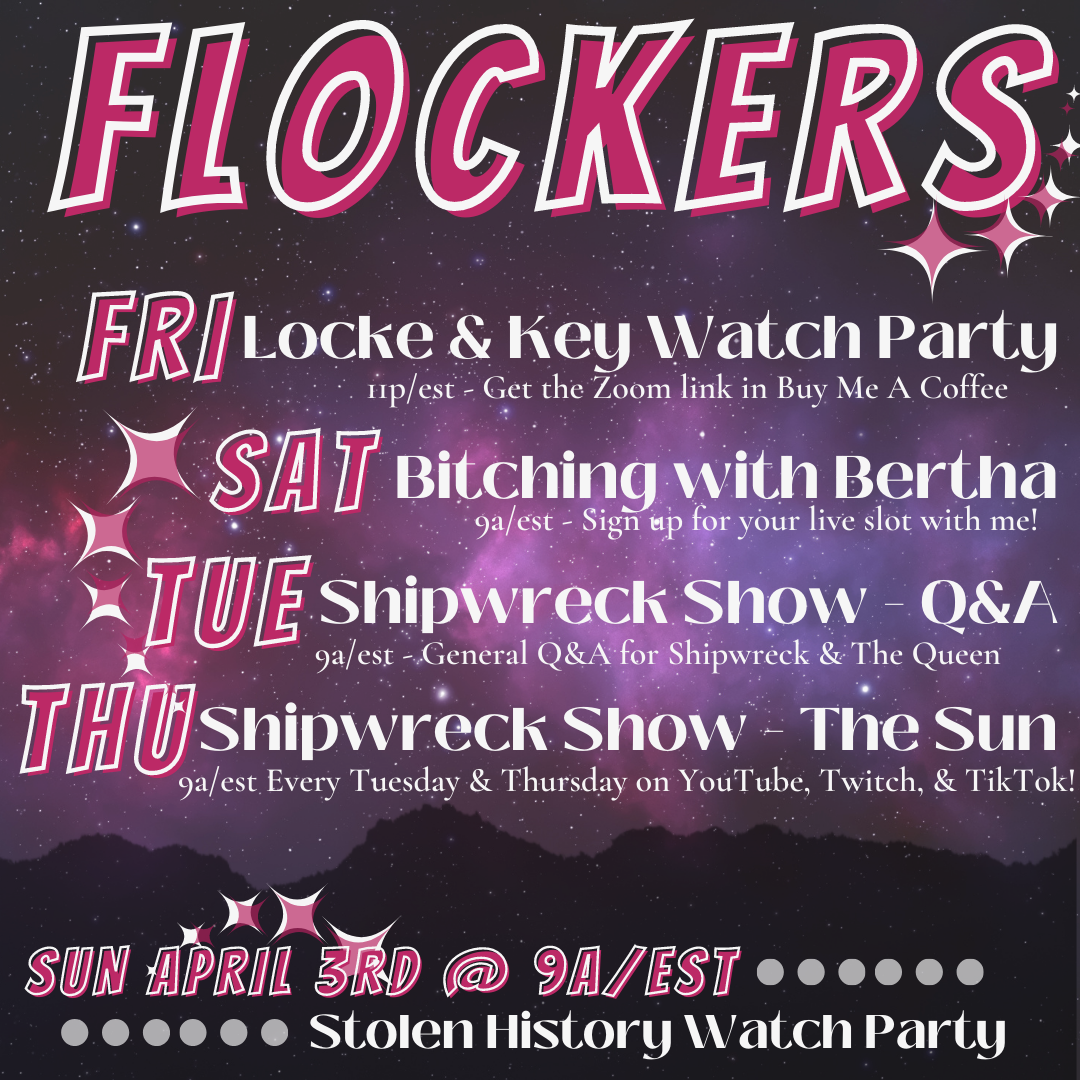 Enjoy this post?

Buy Queen of The Flock a book