Milestone: Kombucha Summit '22 | Berlin🇩🇪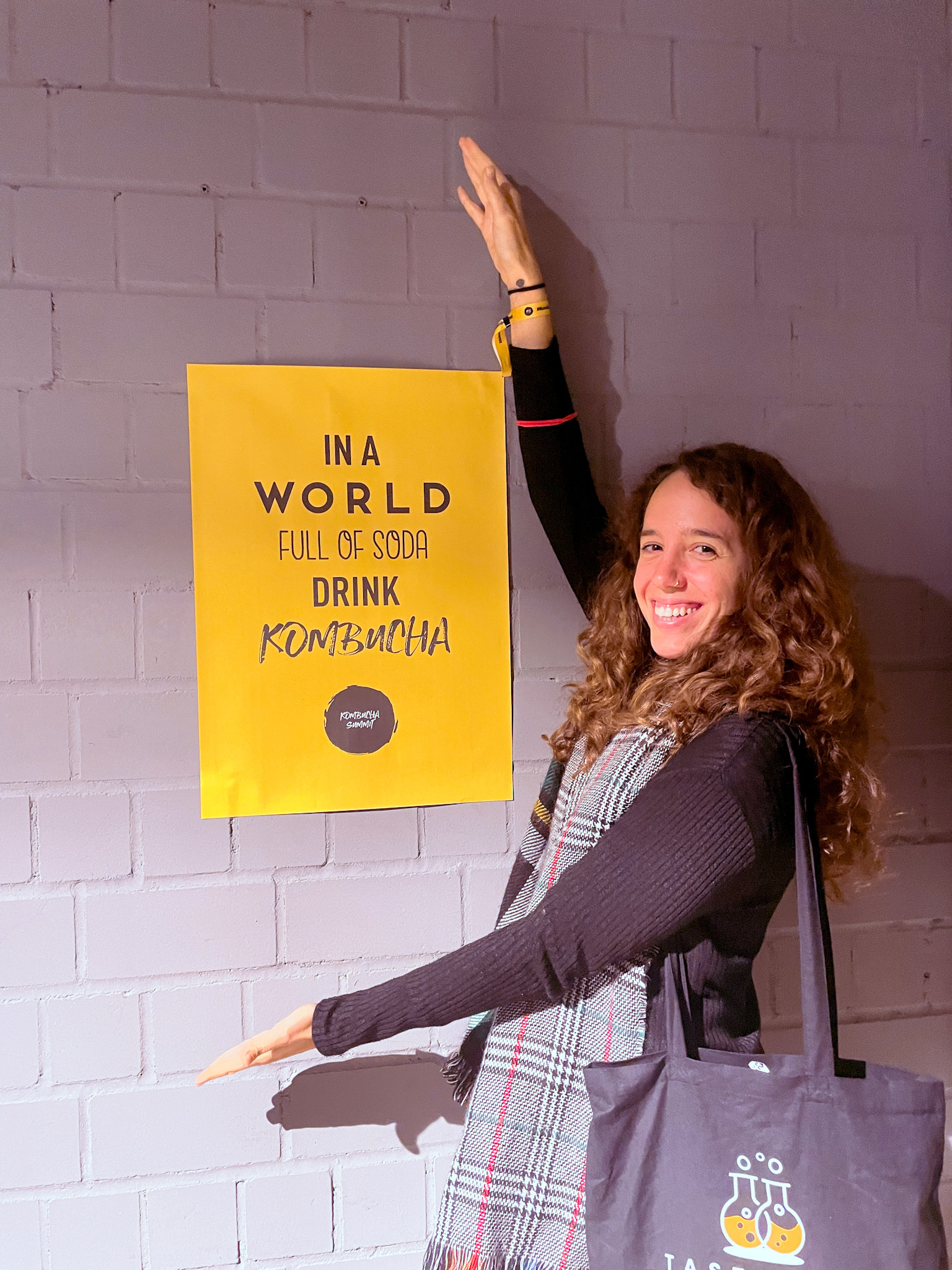 🤩 Hey there fellow Kombucha lovers and supporters!
We have another cool milestone to share with you.
But first, here is a question: did you know that there is a home that unites kombucha brewers from all around the world to help support and learn from one another? Well there is, and we just attended LIVE in the beloved city of Berlin.
When The Greek Gut™ was established, it was during the first wave of COVID. It was then that we discovered the yearly Kombucha Summit that had provided their knowledge in an online format. This was huge for us newbies as it was truly the source of all kombucha wisdom there was to know. You can imagine our excitement post-COVID in attending the summit live in Berlin, where we met special brewers, speakers, and yeast-enthusiasts to share their wisdom and truly get connected.
What we love most about brewing (and brewers of) kombucha is that there is one common goal: to bring health to our communities with this alive and nourishing elixir--We are a positive bunch who geek out on herbs and spices and fruits and just want whats best for our wellbeing! Because we know that to care for oneself is to care for the rest of humanity.
Here are some of our take-aways from this years summit:
💸 Cheap is always more expensive
💙 Take care of your entire culture, from kombucha to personnel
🙏 It's okay to ask for guidance (and frequently)
🕙 Take it slow
Of course, we ended up with a plethora of useful knowledge this year that put us in gear to expand more consciously and motivate us to brew our hearts out for the foreseeable future.
We can't wait to see what the summit has brewing for next year.
Thanks for reading and don't forget to love your gut!
Cheers & Smiles
The Greek Gut
Enjoy this post?

Buy The Greek Gut a kombucha