Moving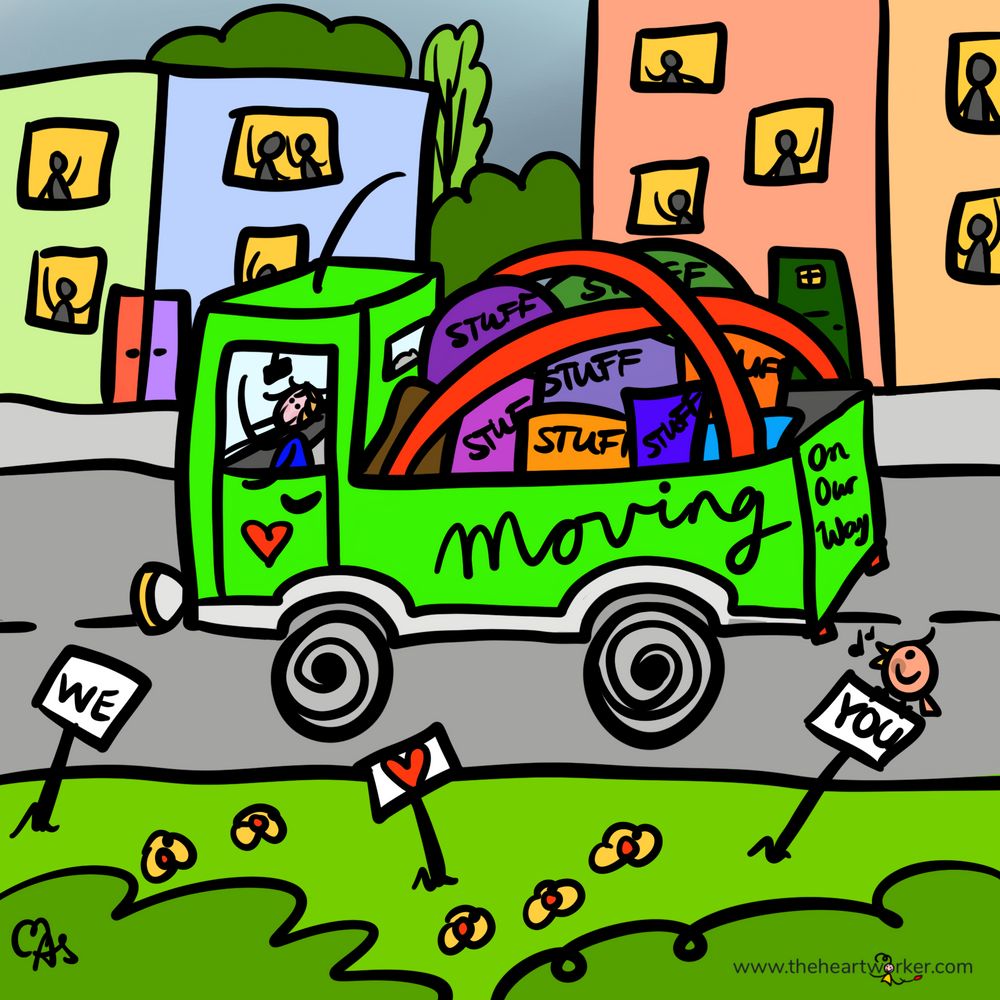 Two dear doodle friends are moving house this week. It's a big one as they are moving away from the area they have lived in for decades.
A new place means new possibilities but it also means letting go and saying goodbye. This can be a double edged sword.
Today I want to wish them all the best with their final packing. May all go smoothly and may they meet their new adventure with a light heart and a sense of joy.
Love,
Ann The Heartworker
❤️❤️❤️
Feel free to share/tag my doodles with those who may appreciate it.
☕️ I love uplifting hearts by sharing my doodle love. You can now support me and help me continue to share my heartwork by buying me a 'coffee':
https://www.buymeacoffee.com/theheartworker
#moving #lightheart #newadventures #theheartworker #dailydoodle #doodler #dailyart #illustration #illustrator #doodler #doodleart #doodlesofinstagram #doodling #movinghouse

Enjoy this post?

Buy Ann Skinner aka The Heartworker a coffee