WELCOME!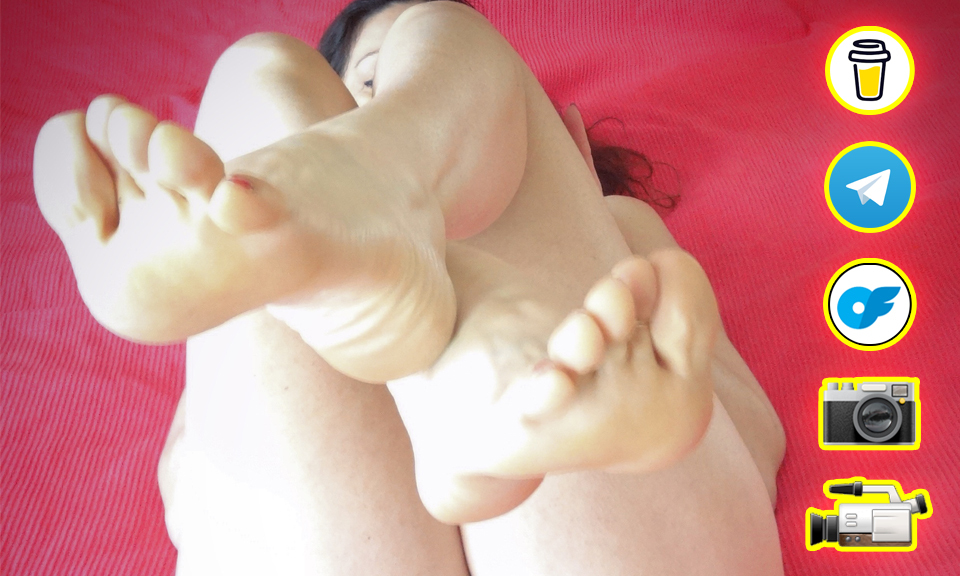 [Scroll down for english version]
Chi sono?
Sono una esibizionista matura, creativa e con una vita decisamente normale.
Cosa faccio?
Video e fotografie. A partire da cose molto soft sino a cose decisamente hot.
Dove posso vedere i tuoi contenuti?
Sul mio Onlyfans. Praticamente è l'archivio di tutti i miei contenuti migliori. E di quelli più strani.
Poi c'è il mio canale Telegram.
Dove posso vedere qualcosa?
Entra nel mio canale Telegram e quando apparirà il post con il link per il gruppo della Red Room cliccalo per fare la tua richiesta d'accesso. Se la tua richiesta verrà accettata accederai alle news, alle anteprime dei miei contenuti, ai periodi gratuiti sul mio Onlyfans, a foto e altro ancora.
E se non vuoi aspettare puoi sostenermi acquistando un pass per saltare l'attesa e accedere direttamente alla Red Room. I Pass saranno disponibili una volta alla settimana e in numero limitato (dipende dalle richieste).
Ovviamente, se già mi segui, sono sempre ben accetti i tuoi contributi per migliorare i miei contenuti e mantenere attivi i miei social!
Who am I?
I am a mature, creative exhibitionist with a very normal life.
What do I do?
Videos and photographs. Starting from very soft things up to very hot things.
Where can I see your content?
On my Onlyfans. Basically it's the archive of all my best content. And the strangest ones.
Then there's my Telegram channel.
Where can I see something?
Enter my Telegram channel and when I will post the link for the Red Room group, click on it to make your access request. If your request is accepted you will have access to news, pics, previews of my contents, free periods on my Onlyfans and more.
And if you are really in a hurry you can support me by purchasing a pass to access the Red Room directly. Passes will be available once a week and in limited numbers (depending on requests).
Obviously, if you already follow me, your contributions are always welcome to improve my content and keep my social networks active!
Enjoy this post?

Buy L'armadio della casalinga a coffee