THE VAGABOND WAY PODCAST EPISODE #57 - Hornèd men and big tin breastplates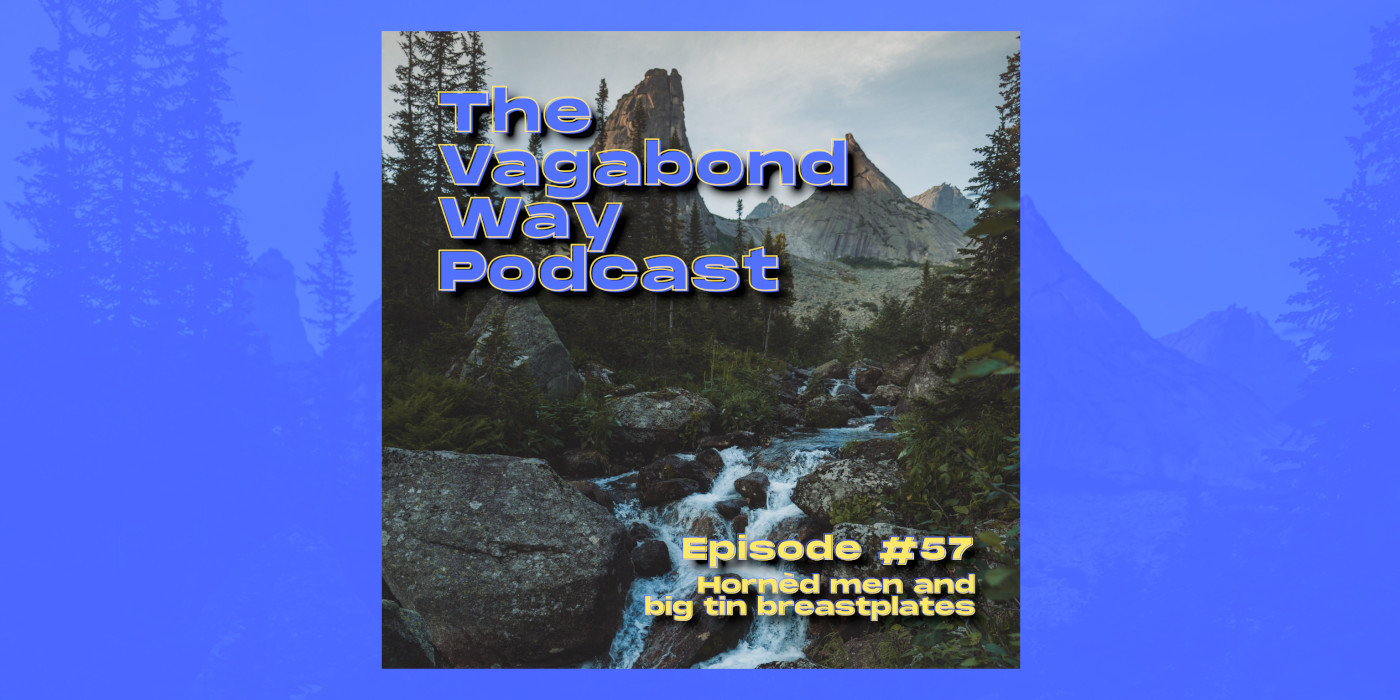 A new podcast episode!
You'll just have to listen to the episode to see where the hornèd men and those big tin breastplates fit in, I'm afraid. Perhaps Kev surprises us on his latest Camino journal entry with people he befriends? Or perhaps Steve is out looking for such characters for a new opera? Or maybe Chris The Bishop Lydon finds these folk as assistants for his latest culinary quandry. Only one way to find out!
Big love, Vagabonders x
APPLE PODCASTS https://podcasts.apple.com/gb/podcast/episode-57-horn%C3%A8d-men-and-big-tin-breastplates/id1436081661?i=1000511666222
YOUTUBE https://youtu.be/T7SH84N-Pkc
SPOTIFY https://open.spotify.com/episode/1S8gdQ07oflG0QCT0H3I3u?si=ybrrzdhnS-SRpgNEyvMmcw
SOUNDCLOUD https://soundcloud.com/thevagabondwaypodcast/episode-57-horned-men-and-big-tin-breastplates/s-OixMSzg29BR
Enjoy this post?

Buy thelongroadband a coffee