PODCAST EPISODE #60 - Plant flowers in your neighbour's garden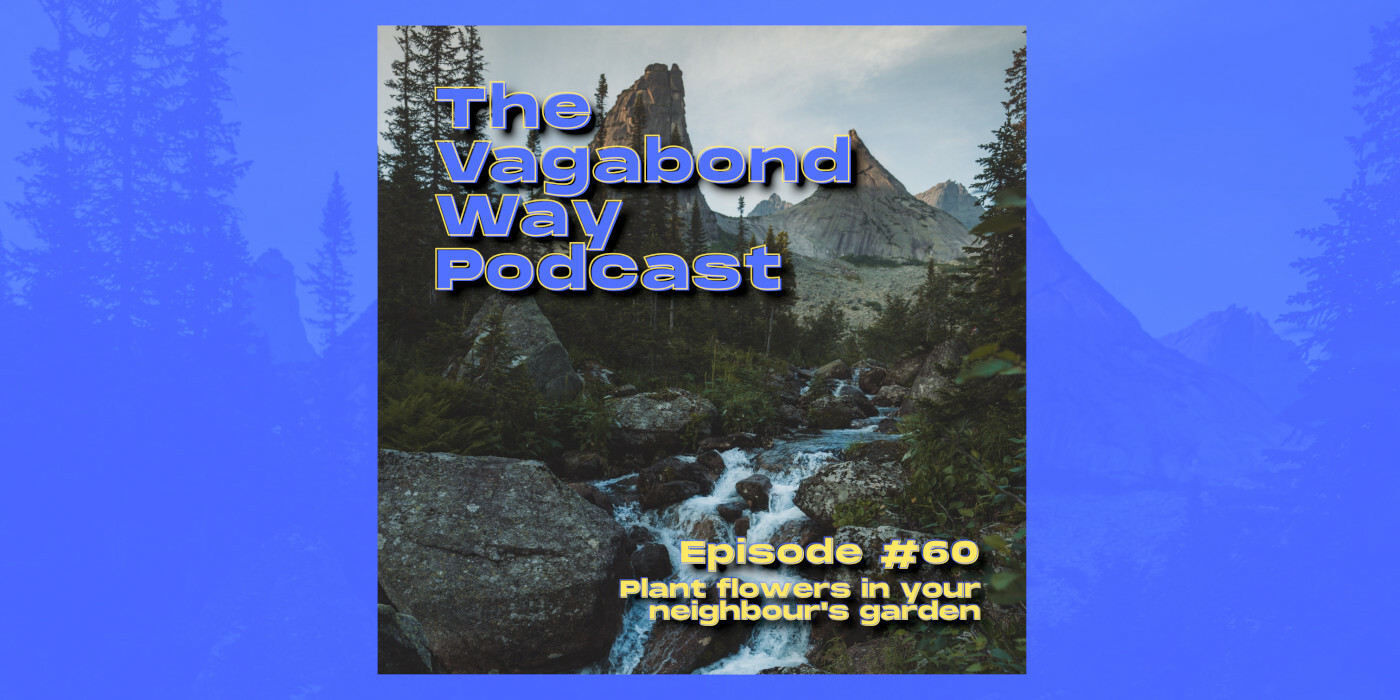 A new podcast episode!
This week, The Long Road reflect on our first live gig together in a over a year, the surprises, the enjoyable moments, the funny thoughts you have whilst performing. Plus we look ahead to the Festival of the Artisan (Fri 26 and Sat 27 March) https://www.festivaloftheartisan.co.uk. Kev Moore takes us on the next steps in his Camino trek; and Steve Bonham takes us behind the scenes as he writes two brand new songs for the Extraordinary Stories project.
Big love, Vagabonders x
APPLE PODCASTS https://podcasts.apple.com/gb/podcast/episode-60-plant-flowers-in-your-neighbours-garden/id1436081661?i=1000514445662
YOUTUBE https://youtu.be/bELsDkb8L2E
SPOTIFY https://open.spotify.com/episode/1bIf9qoTYfilXogZLdh2lK?si=mbfkzUk3S6eLalqFmgZGmA
SOUNDCLOUD https://soundcloud.com/thevagabondwaypodcast/episode-60-plant-flowers-in-your-neighbours-garden/s-BCl8QAbCTZ9
The Long Road, The Vagabond Way, Podcast
Enjoy this post?

Buy thelongroadband a coffee