We're back, baby!
We are all getting pretty excited at the prospect of all of us being able to sing together next Tuesday. We haven't met as a full choir since March 2020, when we were just settling into our new songs and then abruptly cut off in our prime!
It will be so wonderful to be singing on May 18th at 7pm, outside, on a car park foyer, belonging to our sponsors, Heart and Soul Funerals. Our sponsors have been marvellous with their funding throughout the pandemic and they have also come through with practical support in lending us their outdoor space. Finding somewhere outside with access to a toilet AND parking is an utter blessing!
We've been practising in small groups of up to 6, in 40 minute relays, for the last month. Annabelle, our assistant director has been taking one section and I've been taking the other. That way all of our singers can start back safely, singing outside.
We have gone through some changes during the pandemic and some singers are still needing to be extra vigilant for their families.
Two of our trusty basso men are on a sabbatical this term and their voices make the world of difference to us! So we are on the search for NEW BASSES!
We are fortunate to have 9 wonderful Tenors in the choir and now we need 3 more basses to balance them.
We're looking for singers who are committed and preferably have either choir experience or are used to harmony singing. Here in The Lost Sound, we love a challenge in our rep, practise at home so rehearsals are moving the pace on and love performing at events. There is an ongoing training in voice techniques and choir techniques so that your individual voice develops as well as the choir's sound. Good tuning is essential and we learn from both scores and ear with the help of recordings. Really, we're looking for singers who work well in a team, are open to direction and are lovely to be around! We're a friendly group and you'll be made to feel very welcome!
We do an informal audition, which will be by Zoom at the moment. Please help us spread the word and help us find these special singers to join us! Email: [email protected]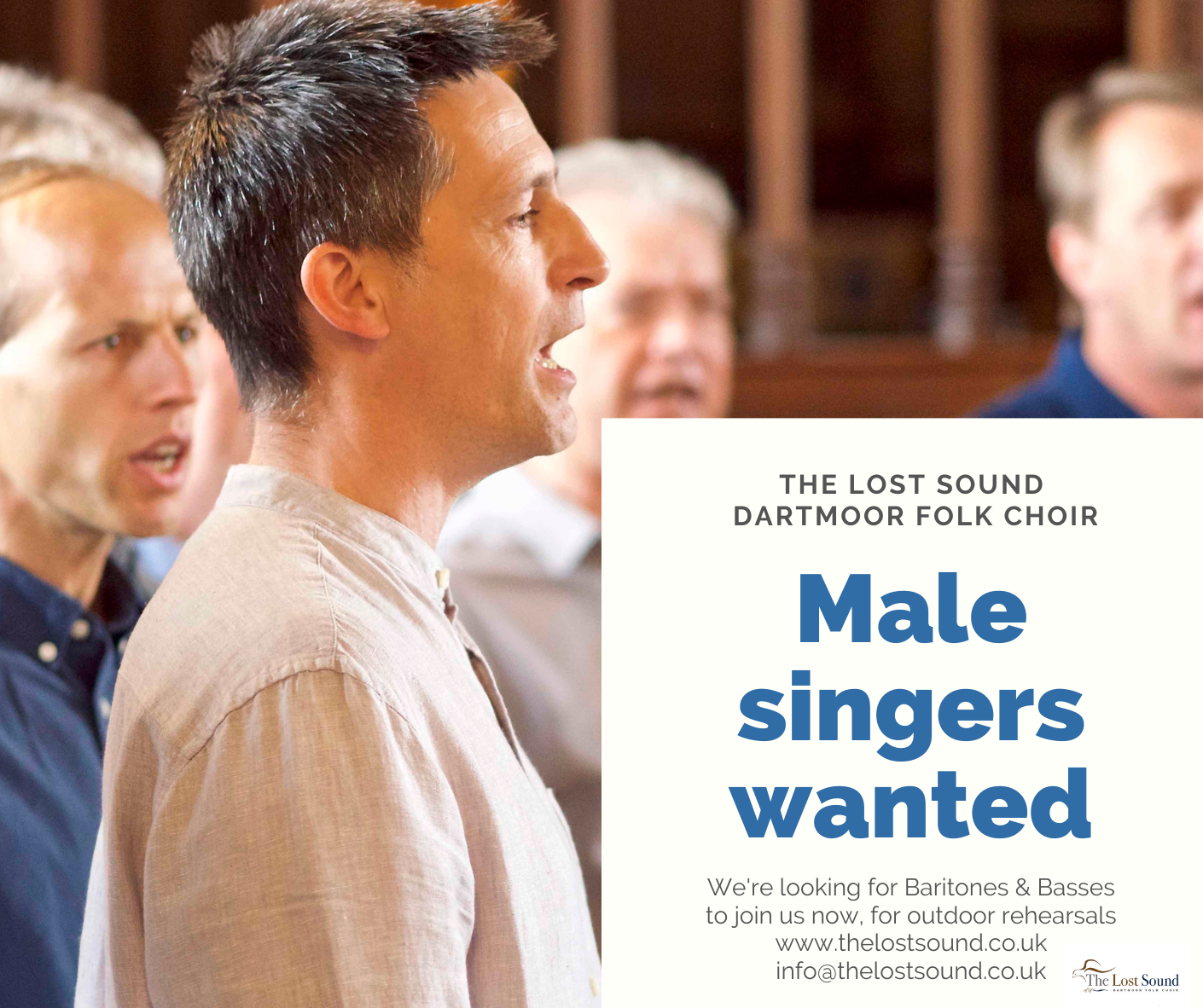 Enjoy this post?

Buy The Lost Sound - Dartmoor Folk Choir a coffee