Wild Folk Tour Summer 2022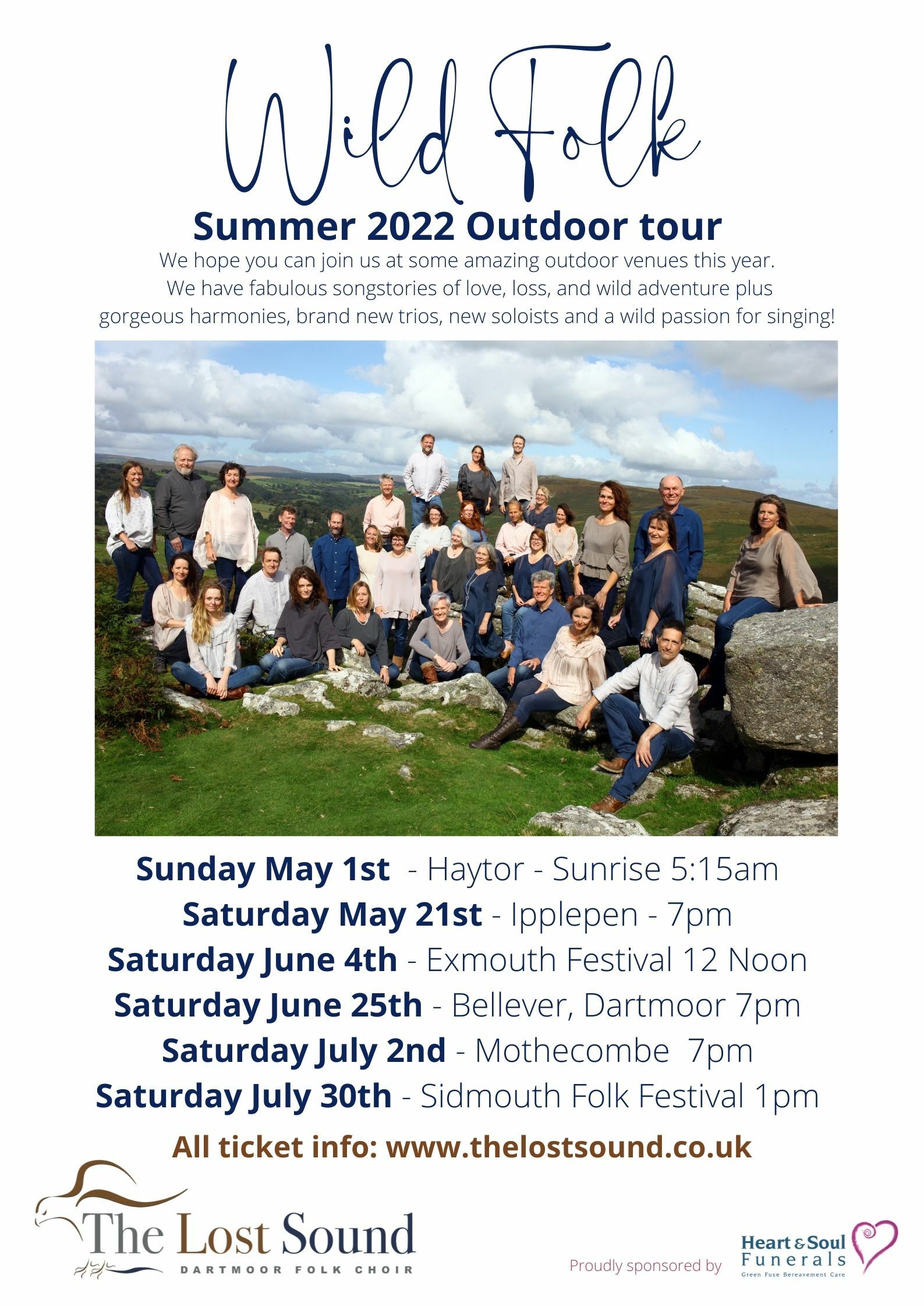 Our Wild Folk outdoor tour is now underway with our first concert of the season selling out! What a way to start! We had a beautiful concert in the grounds of a private house nr, Ipplepen in Devon. The sun shone, the beer was cold and singing for such a gorgeous, supportive audience was incredible. We had many new faces in the audience as well as some familiar old friends and got great feedback with some people immediately booking for another gig on the tour!
Tickets are available for our Bellever concert on June 25th. Acoustically, this will be the most interesting as we are in a courtyard at the YHA - the nearest thing to an 'indoor sound' on this tour. The YHA is on the edge of the Forest and near the famous Dartmoor clapper bridge at Postbridge. The walking in this area is absolutely superb and you are welcome to book a night at the @YHADartmoor and make a weekend of it! You are near Tavistock and Moretonhampstead as well.
Our concert at Mothecombe in the stunning enclosed walled garden at Flete House is selling very well - so please don't delay for this one. It is another beautiful setting to sing. The gardens are right by the beach and for this concert please do bring a picnic. There will be a bar raising money for charity on the night.

We are delighted to be back at Sidmouth Folk Festival - what a joy. We will be in the Bulverton gardens at 1pm for a short set of 40 mins and then watch our social media for another possible venture!
Come and join us for a wonderful and varied set of songs. There are songs of love, loss, adventure, lusty romps and glorious summer in all her bounty. We have some of the very best arrangements we could find of these wonderful tunes, including 'inhouse' arrangers and especially commissioned pieces.
We have new singers you have yet to meet from 2020 through to now, new soloists coming up through the ranks and 35 eager singers with a passion for performance! Do join us if you can!
www.ticketsource.co.uk/The-Lost-Sound-FolkChoir
Enjoy this post?

Buy The Lost Sound - Dartmoor Folk Choir a coffee