Someone Is Impersonating Me

Do you see the picture above?
That is someone who has been impersonating me for a few months.
They are using my name and my picture as a writer who blogs about weight loss, hair loss, fitness, and skincare. They're even claiming that I'm a clinical microbiologist and researcher.
This is what I found on their website in the contact section: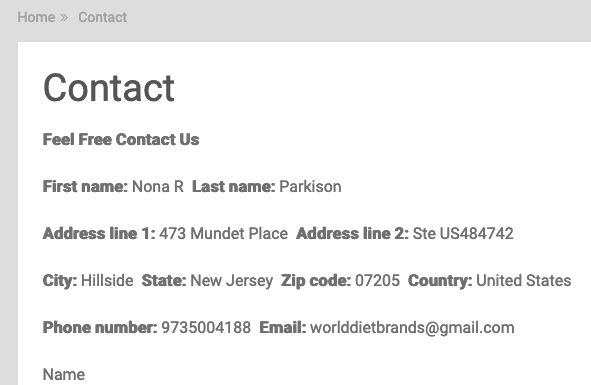 I suspect the data above could also be fake because the website developer is a company named ITWorldSoft, which appears to be based in Pakistan.
While I deal with this, I want to clarify a few things:
I'm a linguist who specializes in healthcare and medicine. I write, translate, and interpret.

I'm NOT a scientist or a healthcare provider. Most importantly, I don't offer medical or nutritional advice. I'm not qualified or authorized to do that. It's beyond my scope.

My professional mission is to facilitate communication for the medical industry, healthcare professionals, patients, and consumers.
I work in English, Spanish, and Catalan, and I'm happy to let you know that I'm open to collaborating with those in need of medical translation and writing services.
Feel free to contact me if you have any questions!
Enjoy this post?

Buy Antoni Maroto a coffee