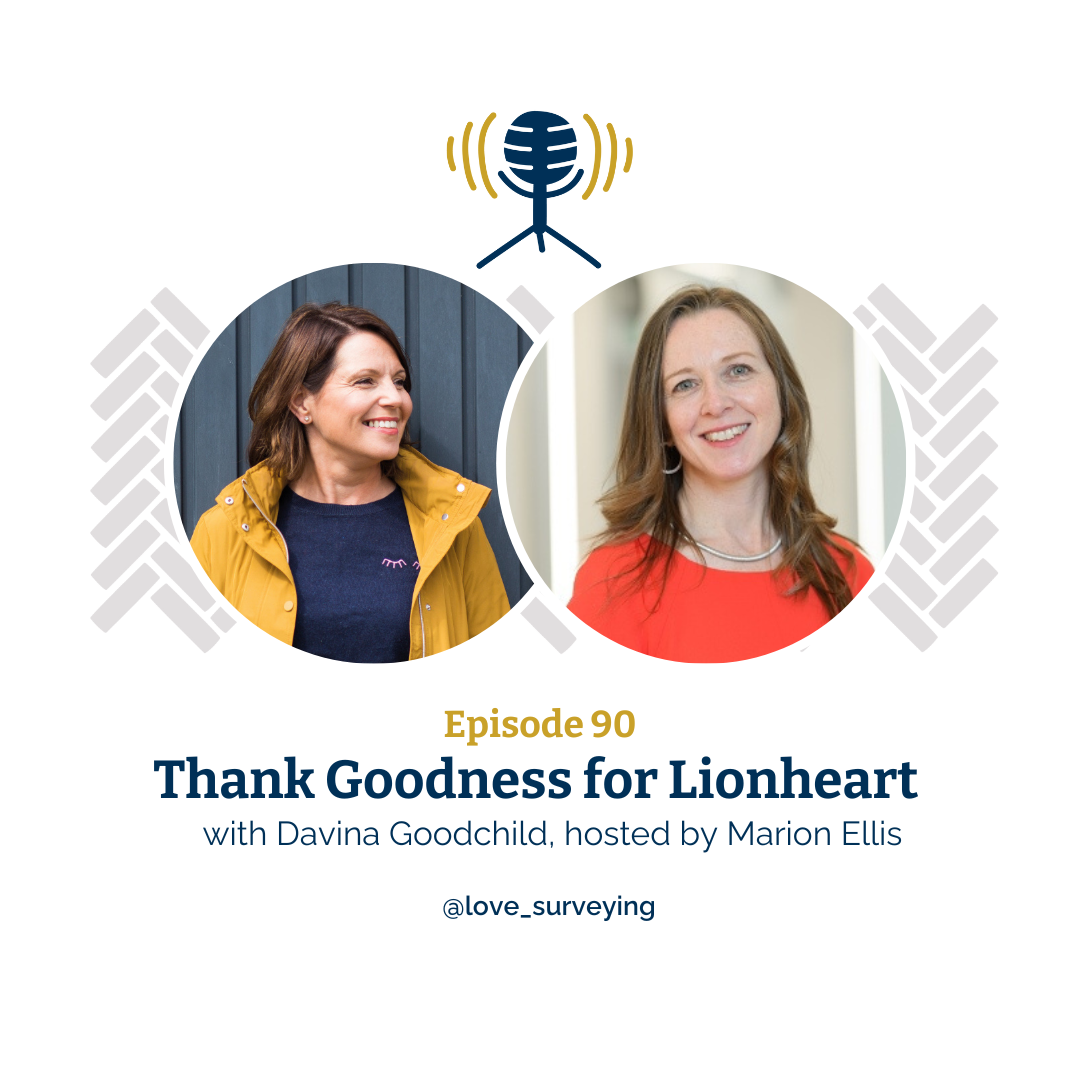 We are very lucky to have LionHeart - the benevolent organisation for RICS professionals - in our lives
The LionHeart's support team help RICS professionals and their families through problems - from confidential advice, and emotional support to financial grants.
In this episode of the Surveyor Hub Podcast, I chat with Davina Goodchild, the CEO of LionHeart.
Davina shares how LionHeart is run as an organisation, how they bring well-being into the work they do, the services they offer and the insights they have about the surveying industry.
And it was also an opportunity for me to say thank you for all the amazing work they do. For having received support from LionHeart myself and for having referred lots of surveyors to them too, I know how great they are and how important their support is to RICS professionals, not only in their careers but also in their personal lives.
You can listen to the episode here.
Love Surveying:
Connect with Marion:
Connect with Davina:
The Surveyor Hub: