30K Subscriber Winners
Good Morning, All!
I want to thank you all for your support over the last year. I would not have been able to grow the YouTube channel without you.
Let's start with the fun stuff--the winners!
#30K Winner: dimitdamnit (TTP mug)

BMAC Supporter Winner: Cody P (50 min 1-on-1 session)

BMAC Member Winner: Eric P Solomon (TTP Manpack)
I will contact all the winners via email.
Here's the video where I announced the winners and covered some channel updates:
I will be moving to two videos per month on YouTube, so that I can focus on EmComm Tools development, product design (i.e. manpacks, antennas, etc.) and member-specific content for you guys!
"Be Strong, Be Safe and Be Prepared" -- The Tech Prepper KT7RUN
P.S. I forgot to share my screen when I was selecting the winners from BMAC. I wrote a litte BASH script with a random number generator to select the two winners. Here's a shot of the selection for the TTP Manpack.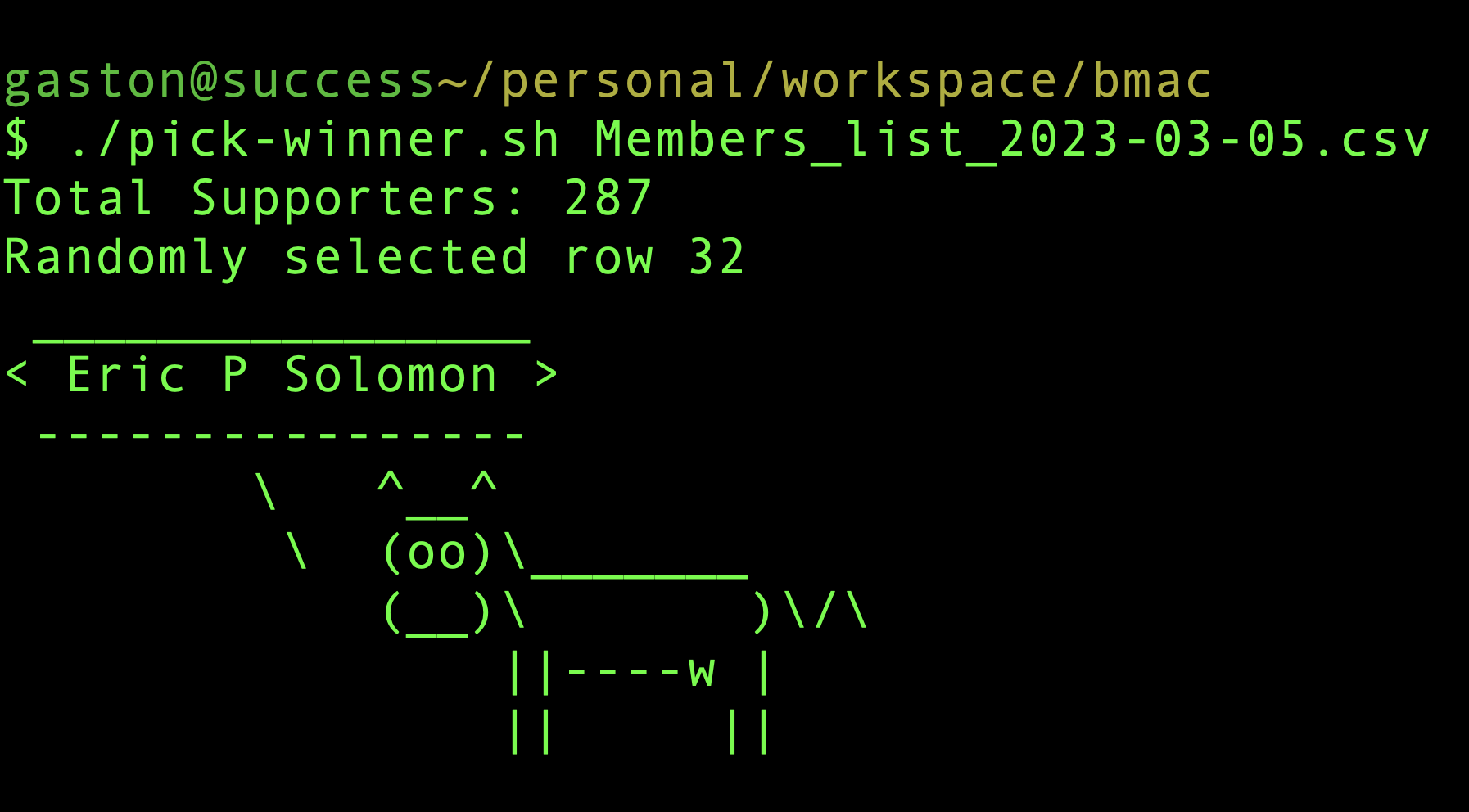 Enjoy this post?

Buy The Tech Prepper a coffee