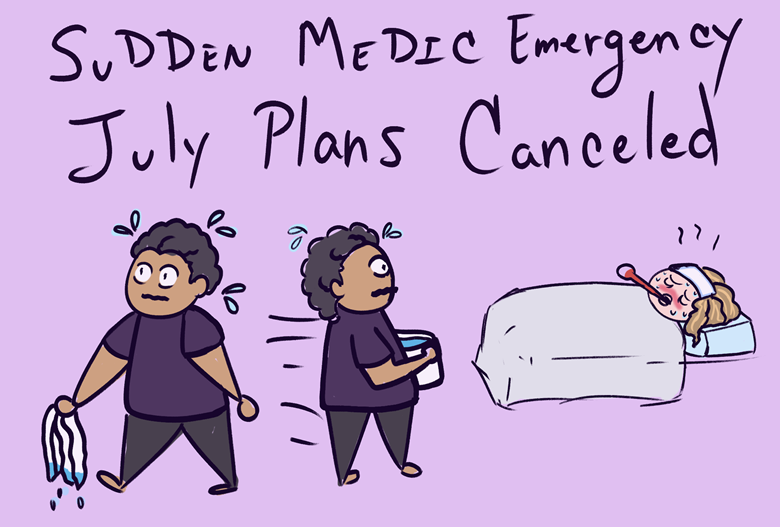 Of course, right after I announce the shop date, my mother gets ill. She will be ok, but the medicine she has to take makes her quite sick, and because of that, I have to give her my full attention.
This means I will not be opening my sticker shop today, nor is my discord opening to the public this month.
It also looks like she won't be able to work the two weeks while on this medicine and during the recovery afterward. Surgery might also be needed. It's a lot.
But because she can't, our income for the month is now severely impacted; any assistance is going directly to our bills.
I know I promised to finally open the shop and to open the discord, but life hurls things at you, and I know taking the time to focus on my mother, her health, my health, and my home as a whole is the correct decision.
Thank you for being understanding! Again, any help is greatly appreciated.