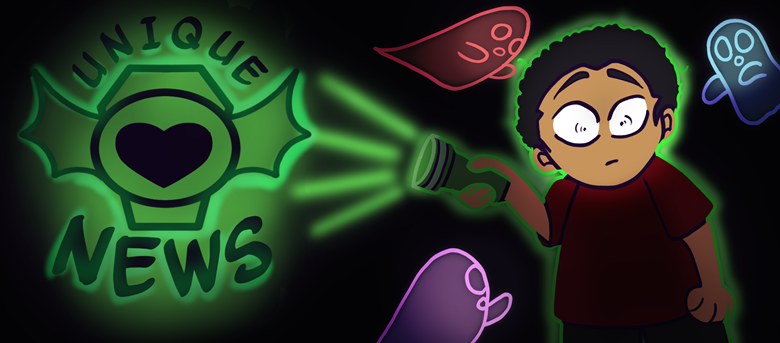 Hello and Welcome! Let's start with the first thing, a lot happened in July, and it meant the things that were supposed to happen, didn't. So let's talk about those first.
WHAT HAPPENED WITH JULY??
CW: Medical stuff for this section
Condensed version, my mother fell ill to a severe and nasty infection and was on powerful antibiotics and then had to have emergency surgery before being put on the antibiotics again. This means that all of my plans for July got suddenly canceled while I took care of her. It was a lot of exhausting and tiring work, but it was done. Unfortunately, it also meant she was off work for over a week which hit our monthly income pretty hard.
I spent most of July doing odd jobs, the occasional commission, and of course, asking for emergency donations. Thanks to everyone who was so kind to help me out. I was able to cover our rent and a good chunk of our bills, and the grocery tab. I do not have the words to express how truly grateful I am for all the help.
My Etsy store is now open! It's still a bit of a work in progress but feel free to go favorite or even grab some of my Twitch Emotes as stickers! More stickers will be added soon, (August has also been a LOT)
Yeah, it's up and running, and I can't honestly believe it. I opened my store!! I'm so damned excited about it. I hope people like the stickers I make.
I intend to add sticker sheets this month with the Beloved Bat Brothers (my twitch emotes) on them. I'm also hoping for a store update for my birthday, but I'm making no guarantees right now. As it's my first month open, I want to give myself some breathing room. I still don't understand half of what I'm looking at on Etsy.
Our community Discord is now open! I'm so excited about this. I spent a lot of time making the rules and the channels, and I hope it's all not too overwhelming for those of you joining in but ahh! I'm very excited! If you've supported me on here feel free to connect to get the cool support role!
For now, here is your link for it.
ART
I put out no new art in July. 💀 But I did make some new art. I made a bunch of Assets for the Etsy store and for the Discord!!
I've been very slow with making art in the last few months, and as a way to combat that, I'm going to bring back monthly sketchbooks. I've decided to try a monthly digital sketchbook! Any pieces outside of that will be part of the downloadable pdf at the end of the month. It'll all make sense as it happens.
Currently, I'm aiming for only 5-7 finished sketchbook pages a month as I'm still working on many other things. I don't want to overwhelm myself and give myself burnout. I'm trying to be better about
Goals for August
5-7 digital sketchbook pages
2 studies (of something)
Comic idea from the start of the year thumbnailed out.
WRITING
So, I lost Camp Nano. That was expected with a randomly generated goal of 65,000 words, but it does still hurt a little. But that's ok because there's no time to spare crying over spilled milk. Why is that? Oh, because "31 stories in 31 days" is happening in August!
I attempted this challenge back in January and failed miserably, but I'm back and ready to try again. You can read all about the challenge over on the Twitch Writer's Network.
I've got my list of prompts, and I've already outlined a few of them and feel adequately prepared this go around. I'm using a central theme throughout them, which is just Queer or Queer Love, and honestly. That's about 99% of what I write already, so no shock or surprise there.
I don't have a set schedule for this challenge, but I will be writing some of it on Stream over on Twitch along with other members participating in it. If you would like to catch me over there, click the link and hit the follow button to know when I do go live. Or just be on the lookout on my Twitter.
Goals for August
Complete 31 stories in 31 days
Get back on track with posting alphabet dates
2 Fanfic updates/ uploads
EVERYTHING ELSE
I've fallen off with monthly support, updating it, and advertising it, but I want that to change. With the Discord opening, I should be able to keep track of what has been posted and then also remember to post things. This means Buy Me A Coffee tiers will be updated on the regular, as well as in other places.
I promise to put out the content I've said I would, and I promise to put it out consistently from now on. It's the least I can do to thank every one of you for supporting me the way you have been. I'm forever genuinely grateful.
And speaking of support, my monthly support goal is up. September is my birthday month, so any money in August that doesn't go to bills will go to a birthday present. I have no idea what it'll be, but it will be nice to just buy something nice for myself.
That's all folks, thanks for reading and as always, thank you for all the support! I honestly do appreciate it.