Check out author and podcaster Stacy Hawks' interview with Evangeline Books about her book Dividing Ridge, editing, and more. You can also follow Evangeline on social media and visit her website.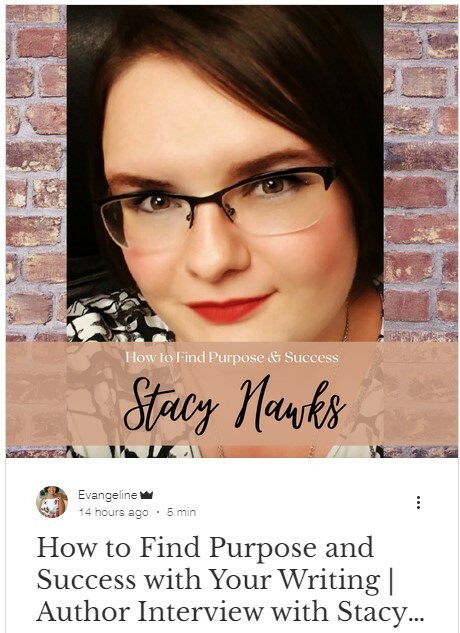 "What do you do when you're stuck editing or when finishing your book becomes too daunting?
There are many uncertainties as an author. Stacy Hawks walks us through her editing process, how to find encouragement, incorporate purpose into your novel, and best practices for marketing and publishing.
We're happy to have you join the Author Blog Series! This series is aimed at providing impactful content to help aspiring writers and authors. You can follow the rest of the series to hear from other inspiring authors on character development, outlining your story, general topics, editing, and more. Click here to follow the series."
Interview - Stacy Hawks
www.evangelinebooks.com
Follow her on Instagram @evangelinebooks
FaceBook - Evangeline Books
Dividing Ridge is available on Amazon in Kindle and paperback format.