3D print download: Lion kit card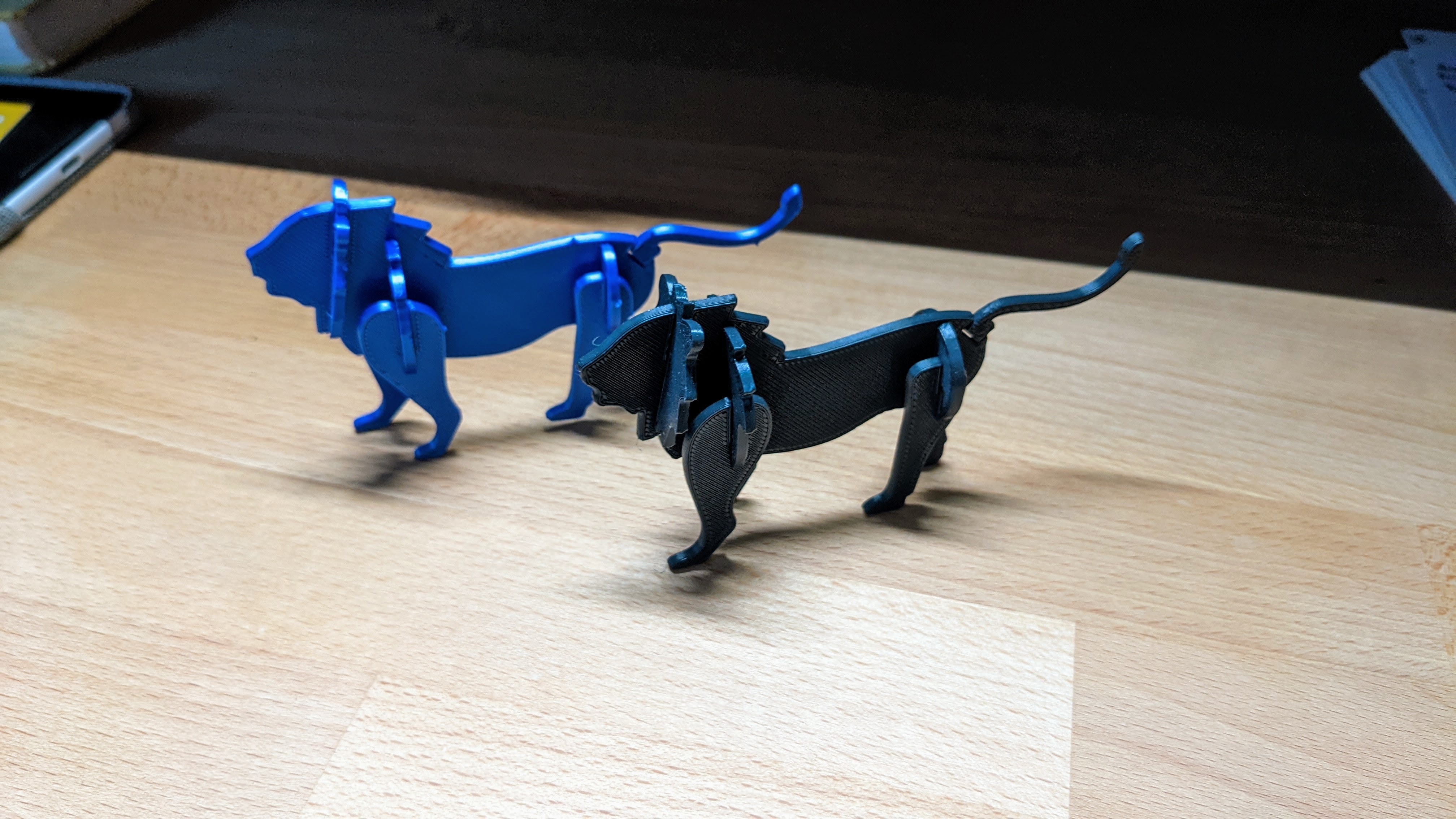 I loved the first kit card Hellgy sent me and I know from that time I wanted to create one. It reming me the plastic toy to assemble I was doing with my father 😃.
So here's the first design, designed from the ground, even if you can find some similarities with the legs of the other animals you saw, it just looks alike but I didn't copy-pasted them or whatever.
Made entirely with Shapr3D on my iPad and Apple Pencil.
I designed smaller plastic part to hold pieces together in order to make it more easy to detach pieces by hands, I find it more convenient, especially for giving them away.
Printing instructions
The gcode is provided for Prusa mini+ with 0.4 mm nozzle, I printed it with 0.2 mm quality profile in Prusaslicer and 15% infill.
Download
You can download the model right here
Enjoy this post?

Buy Thibault Milan a coffee