What Happened To Brianna Maitland? Another Abandoned Car, Another Strange Disappearance.
Brianna Maitland disappeared within weeks after just 90 miles from where Maura Murray vanished.
Who is Brianna Maitland
Brianna was fun, spontaneous and very independent. She lived on a rural farm with her family until she moved out at age 17, and she also dropped out of high school.
After some failed living arrangements, she eventually moved in with her friend Gillian and was continuing her education whilst working 2 jobs, one morning job and another evening job in the Black Lantern Inn.
The disappearance
On March 19th 2004, Brianna had breakfast and went shopping with her mum. During the time they were together, Brianna's mum noticed that she became distracted by something or someone outside the shop they were in. Brianna left, saying she would be right back and her mum eventually found her in the car park.
Brianna's mum said she seemed tense, shaken & agitated and had to get home as she had work that evening.
Her mum, knowing how fiercely private Brianna was, did not ask any questions as she didn't want to pry.
At around 3 pm, her mum dropped Brianna home. Before leaving for her shift, Brianna wrote a note for her roommate Gillian saying she was working that evening at the Black Lantern Inn and would be home after her shift.
Brianna clocked out at 11:20 pm, her colleagues encouraged her to stay out with them but she declined as she had an early shift the next morning, and her colleagues saw her drive off alone.
Reported missing
In the early hours of Saturday 20th March, police received reports of an abandoned vehicle on route 118, which was around a mile away from the Black Lantern Inn. A state trooper responded to the call and saw that the car had little damage but was backed into an abandoned farmhouse and was facing the road. There were various items found in the car, including paychecks made to Brianna from the Black Lantern Inn but the car keys were missing.
The state trooper radioed for a tow truck and went to the Black Lantern Inn only to find it closed, he then went on to another job. Brianna's mother was never called, despite the car being registered to her.
Brianna's roommate, Gillian, didn't stay at home that weekend so when she returned, she was not aware when Brianna had left the note. On Tuesday morning, when Brianna wasn't home, she called Brianna's parents to see if she was with them.
Brianna's parents then called around to friends and on Thursday they called 911 to report her missing.
The Search
Brianna's parents took photos of Brianna to Vermont state police and on the off chance, a policeman showed them a picture of the abandoned car that had been reported and Brianna's mother confirmed that it was indeed Brianna's car.
The police advised that they have not yet checked the boot of the car as they did not have the keys, when they did eventually check, they found various things belonging to Brianna including items she would need, such as contact lenses, migraine tablets and her bank cards.
Missing person flyers were made and on March 30th a forensic team looked at Brianna's car, they confirmed that physical evidence had been found but was not released, however, it was later added to the FBI database. Cadaver dogs were also used but there were no results with this either.
The Klaas Kids foundation, which was set up in 1994, after the kidnap and murder of Polly Hannah Klaas, contacted the Maitland family and between 3rd & 5th April 2004, over 500 volunteers searched within a 5-mile radius, but unfortunately, nothing was found.
This did bring some media attention to Brianna's case and the following updates were reported.
The abandoned vehicle
There were 3 reports received from individuals. One saw Brianna's car between 11:30 & midnight, stating they saw Brianna's car, the headlights were on but no one was around, the second passer-by was after midnight. They also saw the car but the headlights were off and the indicator was on. The 3rd was Brianna's ex-boyfriend, who at around 4 am pulled over wondering if it was Brianna's car but when he couldn't see anything he went home.
2 Passers-by saw the abandoned vehicle and took photos, this is the only pictures of the scene that police have as the car was then towed away. It was not treated as a crime scene
Possible suspects
On February 27th 2004, a girl assaulted Brianna, breaking her nose after accusing her of flirting with her boyfriend. Brianna pressed charges but then disappeared shortly after, meaning the charges had to be dropped
There were anonymous calls saying Brianna was being held captive by drug dealers. Police searched a property and found drugs but nothing relating to Brianna. The drug dealers admitted to knowing Brianna but there was no evidence linking them to her disappearance
Another anonymous tip came in saying someone named Joker had been bragging that he'd killed Brianna, he was subsequently questioned but told police he was just trying to make himself look tougher to others, he was later released but it was said he continued to brag that he had murdered her.
Affidavits were leaked to a local newspaper from a woman, stating that one of the drug dealers previously questioned had murdered Brianna and her body was disposed of on a pig farm. These claims were later dismissed by police who said that this had been investigated but there was no evidence to corroborate these claims.
Sightings
In January 2006 there was a suspected sighting of Brianna in Atlantic City. She was seen with a man in a casino, police looked into this, but could not locate either person shown in the video, which was grainy. The footage was cleaned up and shown to Brianna's parents but her mother did not believe it to be Brianna
In June 2007 a business owner in Atlantic City thought he saw Brianna, but nothing further came of this.
You can also listen to this episode of the brilliant Trace Evidence podcast for more details.
What are your thoughts? ♥️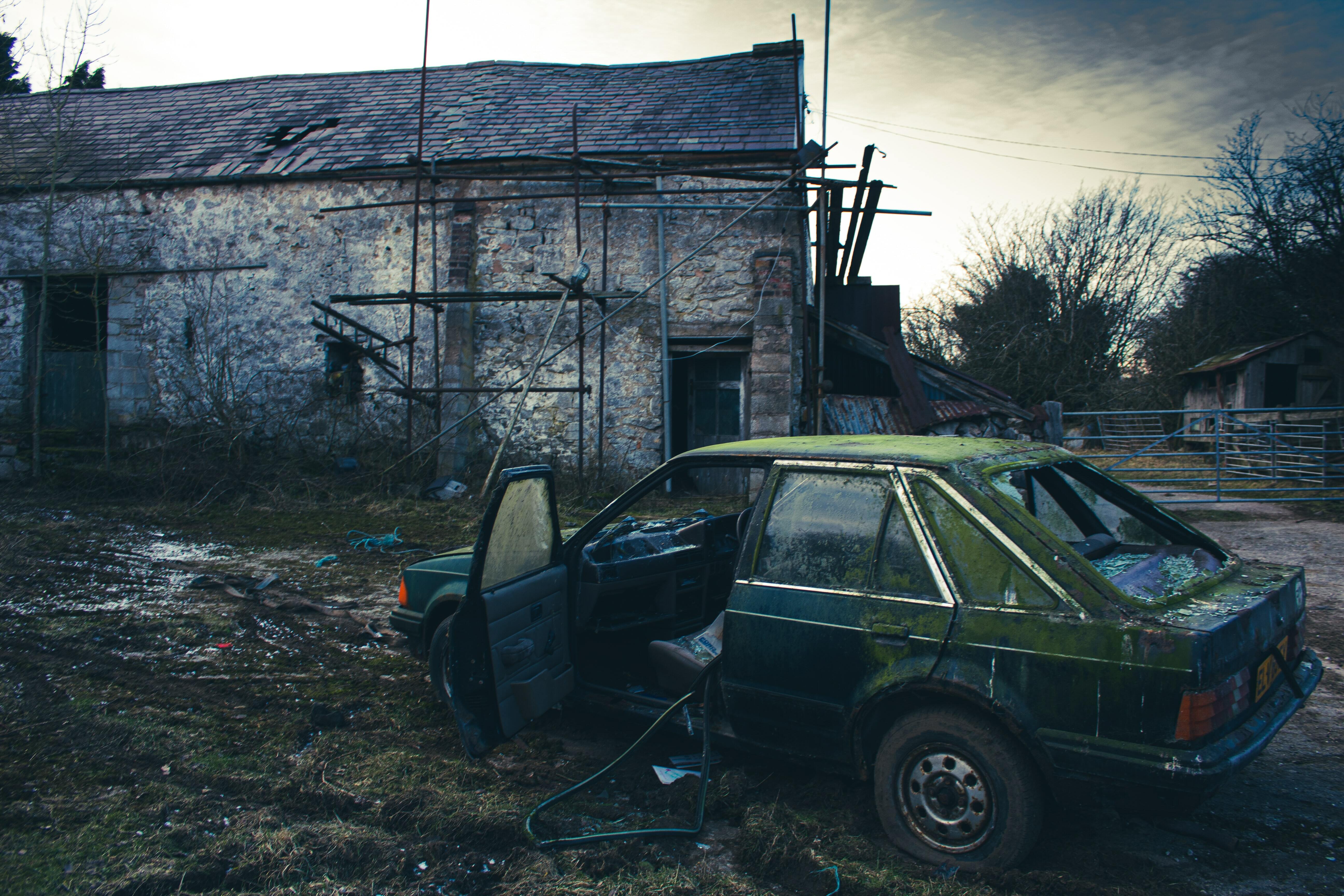 Enjoy this post?

Buy Clare a wine