Inspiring Online Refresher
I've been busy busy busy rebuilding my online hype blog, Inspiring Online from the ground up. And have released it just this week!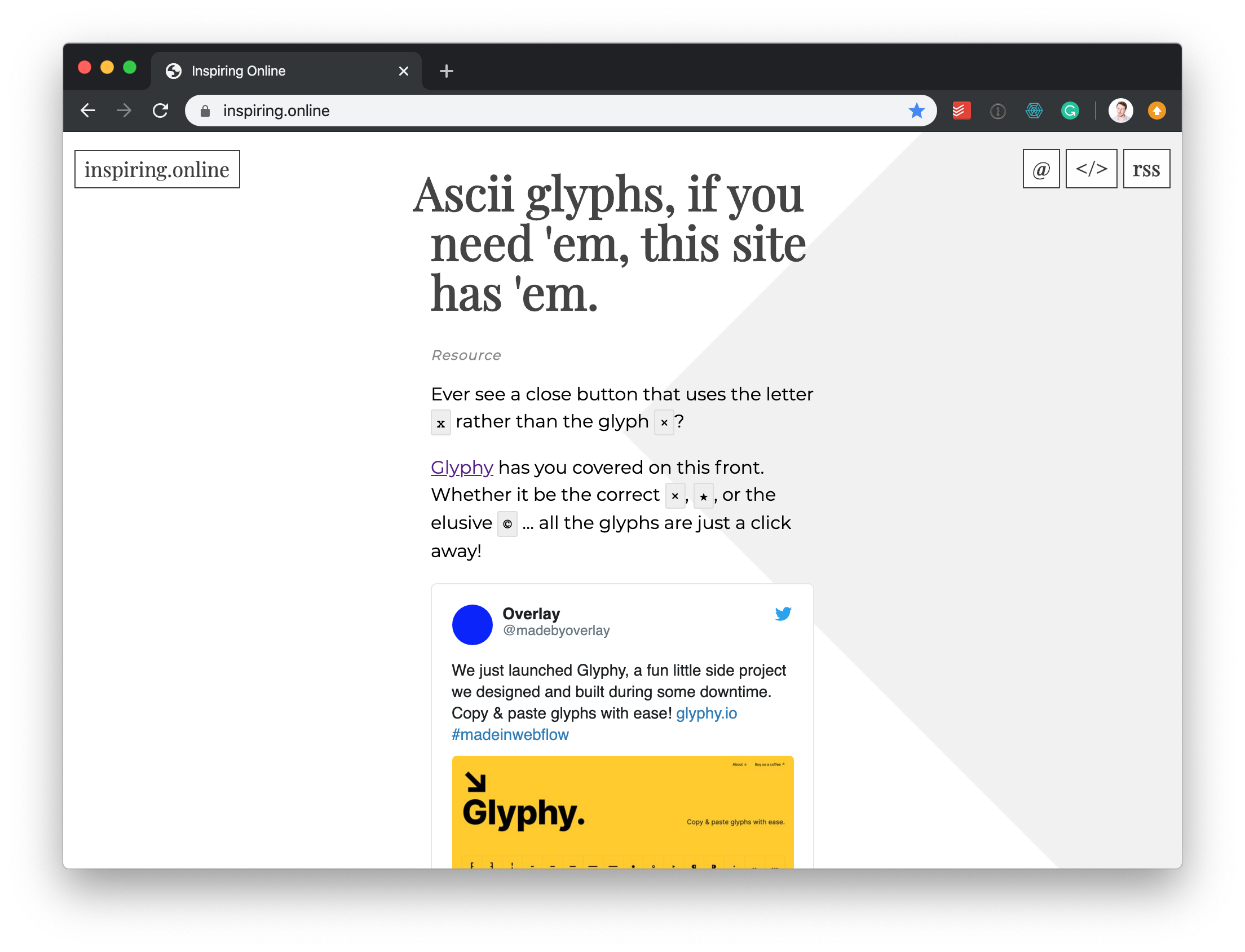 The blog has a new format, where the posts are slightly longer (they were just a couple of words before) ... the longer format should keep it exciting to write, and give the readers a little more to chew on. 
Everything is also completely open-source, so you can follow along with the development as it goes along!
Enjoy this post?

Buy Tim Holman a coffee