The Long Doge Challenge
Another week, another useless site, this one is one of my favorite's to date, the LONG DOGE CHALLENGE.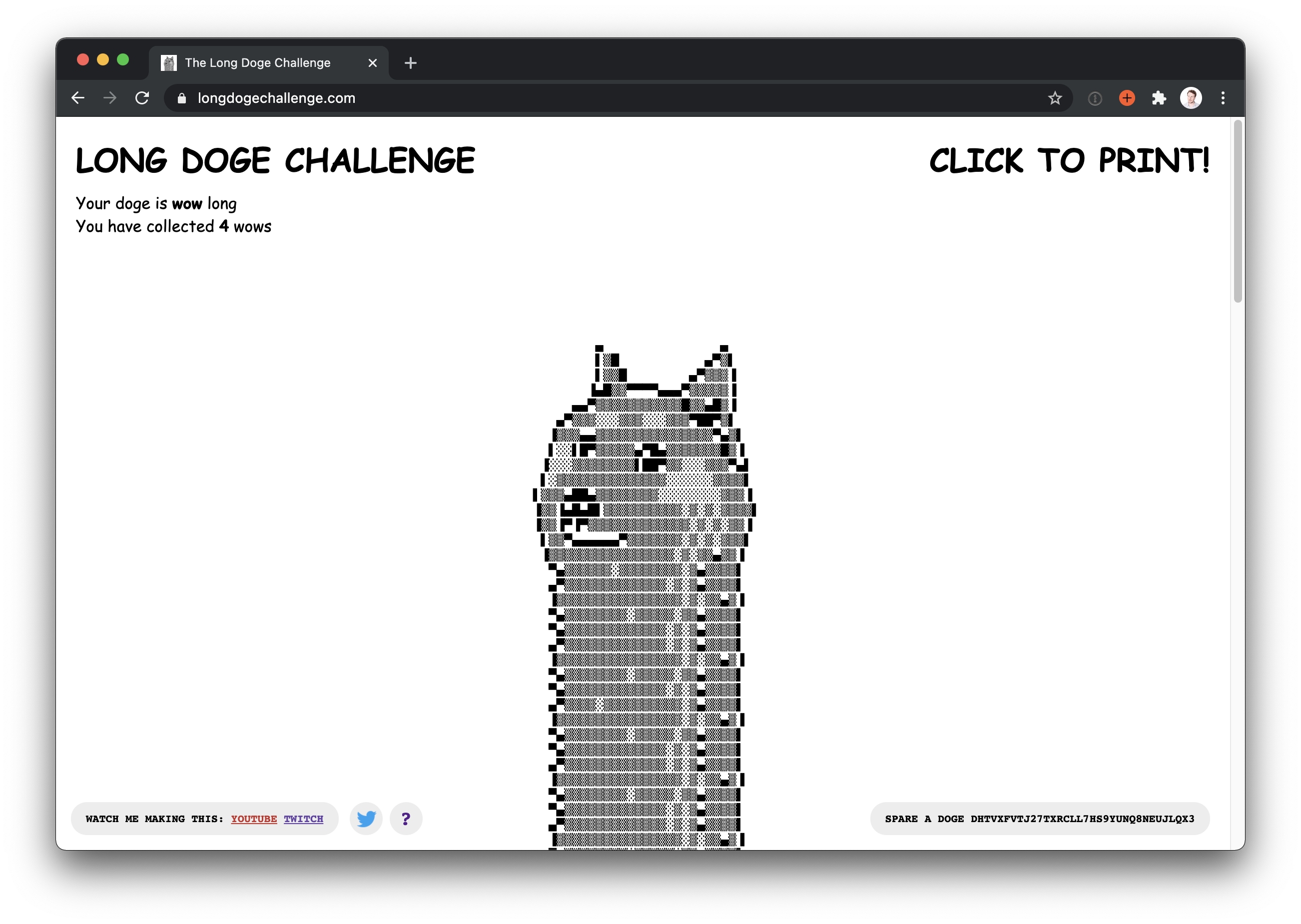 The challenge is a simple one, first you need to begin scrolling and collecting WOW's, after 200 wows, you will be able to collect LARGE WOWS.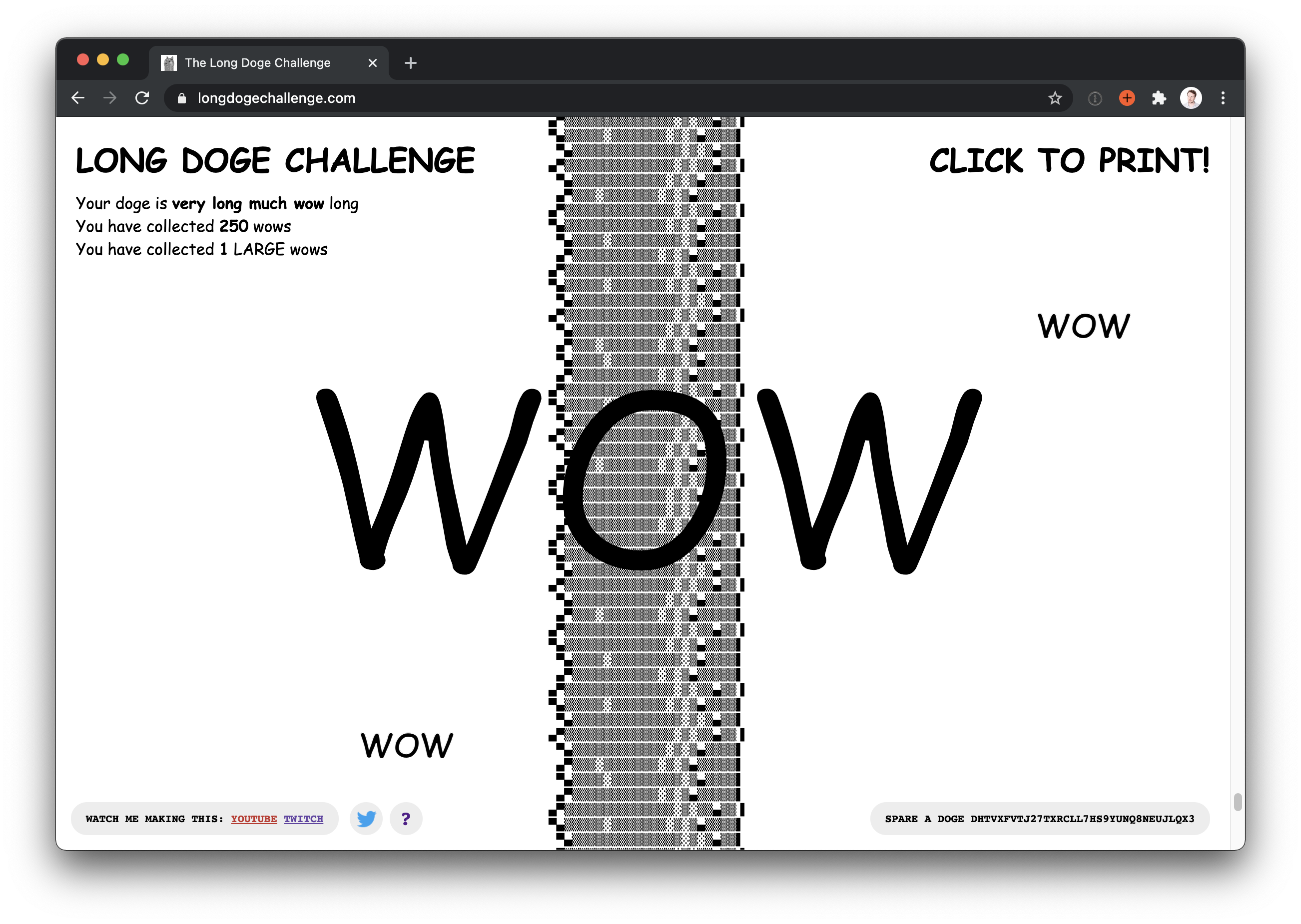 Large wows are important! You'll need to collect 15 of them to unlock the ability to rainbow wows. There are many more steps, which you can see here. I will truly be impressed if anyone finishes this challenge, and its certain that no one who finishes it will have as much fun as I had building it. Which you can see on youtube!
Enjoy this post?

Buy Tim Holman a coffee