Today, I saw Pretty...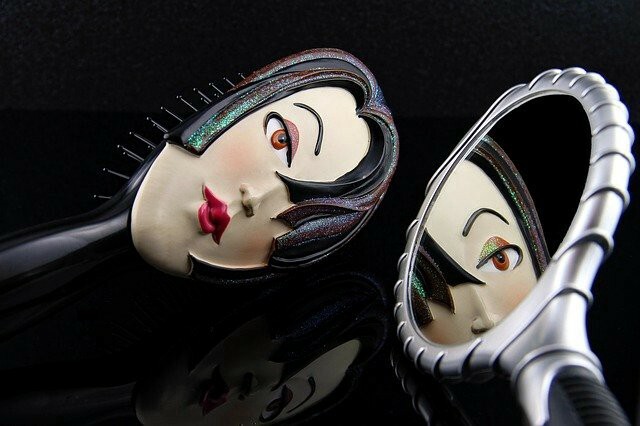 …not that Lauren London pretty, or that Beyonce pretty or even that Sanaa Lathan pretty. It wasn't that pretty where someone wants to run and take my picture; it was that pretty revealing that I'm a conqueror, pretty, the world is mine, pretty, that keep going, don't quit, pretty.
Yesterday, when I would face the reflection full frontal and not side-eye to avoid my heart…
That mirror showed me another side…
That side I lived each day when others were certain I had it all together, I did for others and needed no other interaction but conversation and many times comedy to soothe the soul, though they thought.
For years that mirror shone back the hurt, but still my pretty…
The woman pushed to her limits pretty,
The woman rejected by others who felt I wasn't good enough or the young that I bore was not in their cards pretty,
The woman who was reminded on a regular basis that I would be prett-i-er if I was lighter (skin and body) pretty,
If contacts were my friend instead of glasses and long hair meeting my shoulders instead of the short natural styles pretty.
It seemed the mirror would shout those words back to me…however, I encountered it constantly.
Yesterday I saw pretty too…
not your "I will pay your rent" pretty,
But my "I wonder how she endures to pay her rent" kind of pretty,
That intriguing pretty that makes them wonder, what I'm thinking or what my day includes,
or the infamous question of your pretty…
"How do you do it all, Tiffany, by yourself?"
Yesterday's pretty encompassed the tears I shed for the rejection I feel from the men that I've loved but I kept it moving, refusing to stay with someone who wants someone else,
Having males enjoying hanging out with me, whispering to me how cool I am and how any man would be lucky to have me but…
The deafening sound of that pretty, that at this point in my life, I am put in these weird positions to prove to others I am worthy, smart, kind, supportive, educated, ambitious, and many times, deserving of love too…
My pretty reminded me of how the world might see me…one tough cookie…
Not tough because I want to be, but because I just have to be…
…but today, simultaneously, within that same reflection, I saw a softer prettier me for the first time in years…
Enjoy this post?

Buy tiffdawriter2 a book