I'm taking some time away from readings & spells to restore some energy but a creative outlet for me is actually making new tarot spreads! Some of the spreads I'm getting ready to release have been mentioned on the shop announcements as I've begun work on some in my downtime, but I decided to make a list with the new year of all the spreads I plan on adding within the next month- maybe it will become a monthly or quarterly thing?
New Spreads: January 2022
Future Lover

Zodiac Spread (client chooses which of the 13 zodiac spreads they desire)

5 Question Reading (client asks questions)

10 Question Reading (client asks questions)
*a career you are already on, not to find your career path- I'm still working on that one.
I'm planning on most of these to be in the $15-25 range (except for the 5 & 10 Question Readings) and to begin rolling them out as soon as I reopen the shop, which should be January 1, 2022.
What's also coming with the 2022 reopen?
Two more deck choices! I was looking for a few things and stumbled upon some old decks that have been waiting patiently for their turn: the Archeon Tarot by Timothy Lantz (a personal favorite deck of mine) & Fairy Tarot by Antonio Lupatelli. Catch a look at all 8 possible deck choices below!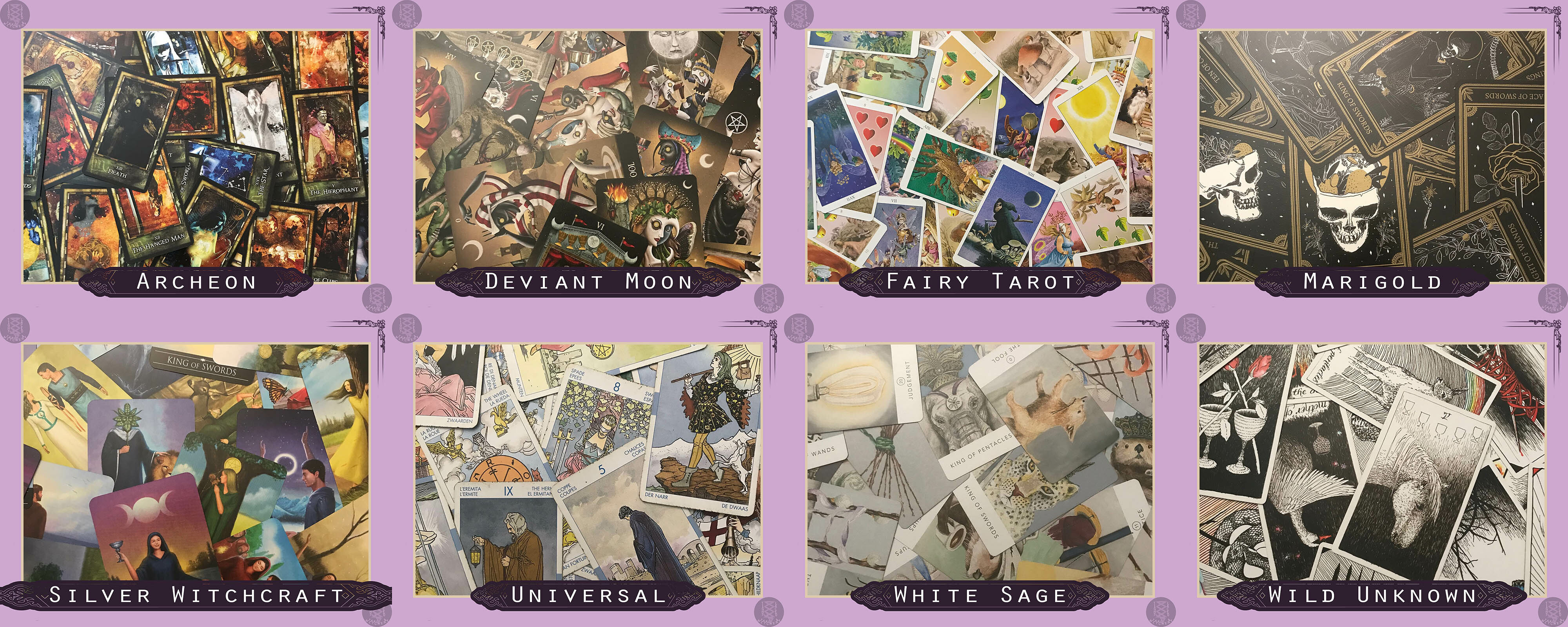 Hope your new year starts off blessed!
♥ Mad