Spiritual Retreat 2022
The most important thing is that I am back, and though I did want to set out into work the second I got back, I might be just prepping today and getting into it tomorrow. The drive takes a lot out of me sometimes. As for the shop, it never went on vacation, and there are 9 readings & 0 spells that I need to catch up on. This should, optimistically, take about 3 days as two of those readings (or is it 3?) are rather long & I am counting today as one of those 3 days. Expect orders to begin getting emailed out tomorrow, Jan 14th.
Now that I got the lil shop notices out of the day, I'll do a lil bit about my trip. My coven is rather small, there are 3 of us. There's a Runemaster, who's my best friend & I've known her since high school, there's me- the Card Slinger, who've I've also known all my life haha, and then there's our third member who is a bit new to the craft & is flourishing very well-- if I've ever mentioned a student to you, this is them, I sometimes let them assist in the readings because it helps show the difference between reading for yourself and reading for others. There's kitchen witchcraft that happens, a bit of tarot & runes, but mostly a lot of meditation & journaling (at least for me). Each person's journey is unique, and so what they decide to spend their off time doing is up to them. I still have some of my 30 prompts to do, which I do want to get some progress on tonight.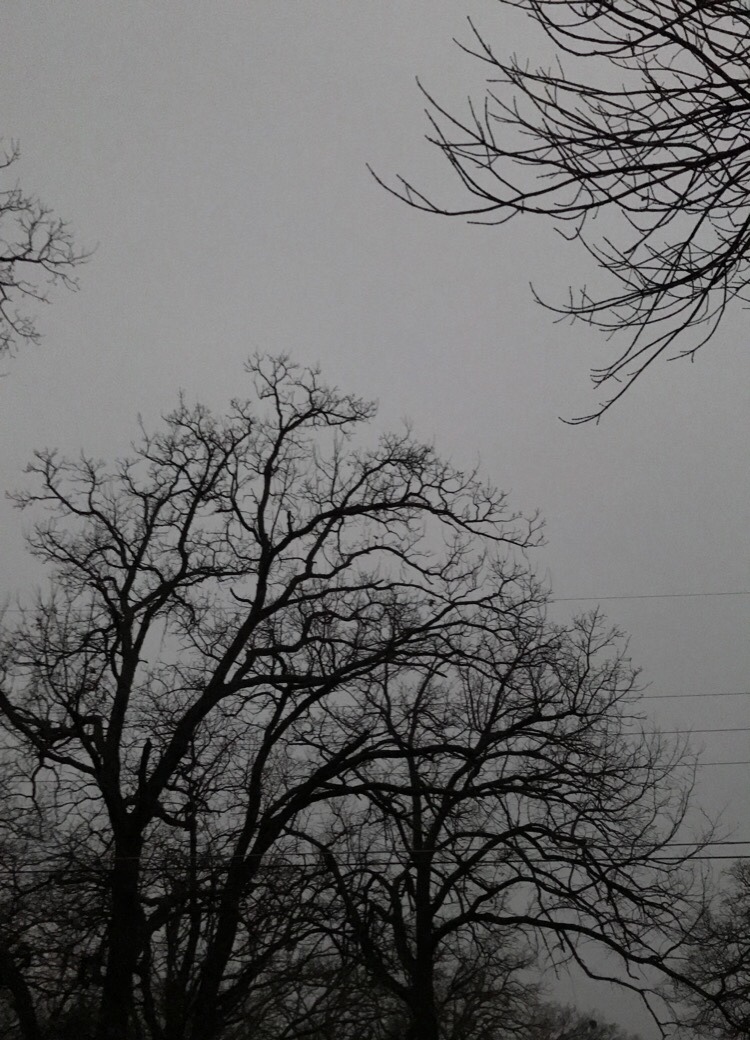 I'm not sure if anyone quite loves a southern winter like I do. There's no snow but the gnarled branches reach upward against the pitch sky due to the cold nonetheless, and I love the purpley-gray color of all the trees in the winter.
It's time to start my laundry & unpack now! Thanks for reading!
♥ Mad
Enjoy this post?

Buy Madalynn McCarron a sparkle!