The timing of the movie's release connects to the Boston Bomber's death penalty reinstatement. Dzhokhar Anzorovich Tsarnaev was branded by the media as "The Joker."

This movie opens with a subway shooting. This is where it begins to mirror the shooter Frank James, who is known online by an alter-ego of "The Prophet of Doom", which mirrors The Riddler. Moreover, the Riddler is a flagrantly "Qanon" type cryptic, shadowy figure at war with corruption in high places.

And as you can see here, the Riddler kills the mayor and rants about it on a video he releases to the public. Frank James similarly ranted about Mayor Eric Adams, who cheered "We got him!" when they caught the shooter.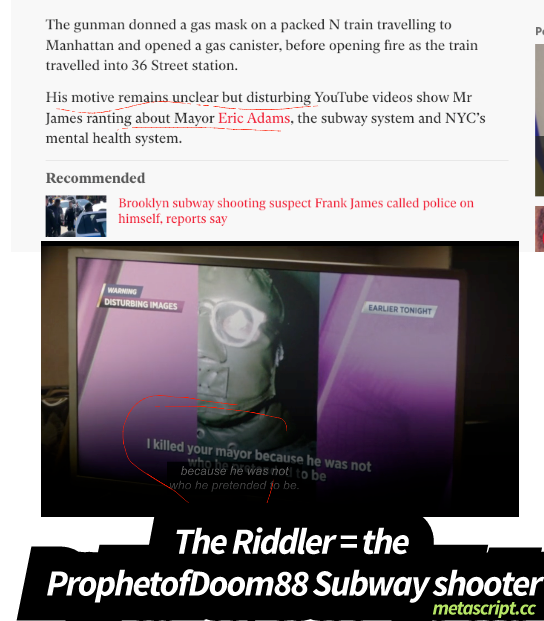 Click this link to read Metascript Decode: The Batman
https://www.buymeacoffee.com/TimOzman/metascript-decode-the-batman