Easy Gazpacho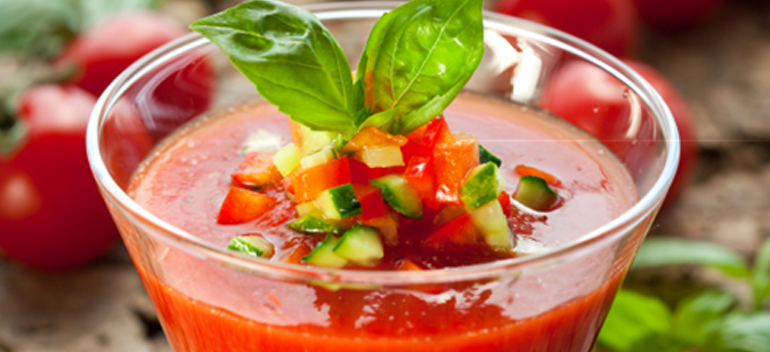 Ingredients:
6 tomatoes, peeled and chopped
1 small onion, chopped
1 small green bell pepper, chopped
2 medium chopped cucumbers
2 cups tomato juice
1 celery stalk, chopped
1/4 cup fresh lemon juice
8 drops hot pepper sauce
1/4 teaspoon garlic powder
1 cup rosé wine
Finely chopped cucumbers for garnish
Fresh basil leaves for garnish
*************************************
Directions:
Place all ingredients in blender; blend until smooth. Pour into large bowl; cover and refrigerate until chilled. Garnish with chopped cucumbers and basil leaves; serve cold.
8 servings.
Ann Schwartz's work has been featured in children's magazines and 49 cookbooks. The retired English, public speaking, and theater teacher received the Library Advocate of the Year Award.
Copyright © 2022. All Rights Reserved.
Enjoy this post?

Buy Tiny Pocket Press a coffee