Five Tips on How to Research Dog Hotels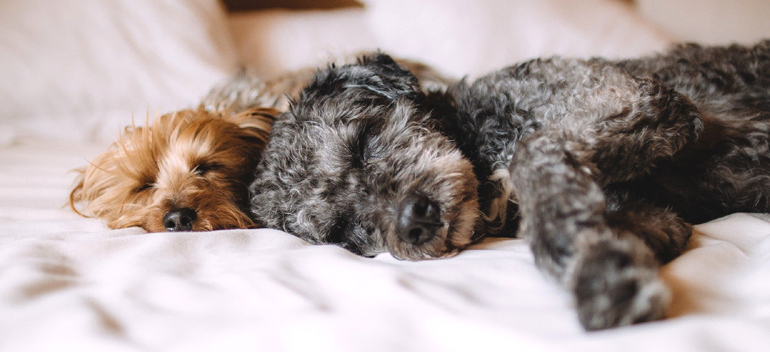 Dog hotels offer temporary boarding services along with luxurious amenities not unlike those found at human five-star hotels. Rates usually start at $20 to $30 per day, which include spa treatments, massages, and gourmet treats. Before booking a room for Fido, here are five questions to ask when researching dog hotels.
1. What's on the Menu?
Ask about water and food. Is the dog's water frequently changed? Are all containers disinfected at least once a day? Can owners bring their dog's favorite food from home, or is it supplied by the hotel? Some dog hotels do stock several popular brands and feed their clients according to special diets and schedules at the owner's request.
2. Is There a Doctor in the House?
Ask about the facility's medication policies. Some dog hotels will not accept clients who take numerous, nighttime or potentially dangerous medications. Also, ask if there is a licensed veterinarian on the premises.
3. Playgroups and Supervision
Ask about playgroups and playroom sizes as well as proper supervision. Separate playrooms should be established for large and small dogs and their different types of behaviors. Ask if someone on staff is trained to recognize signs of illness, distress, or injury. Ask how frequently the staff checks on their clients during the day.
4. Pet Bedding Arrangements
Ask if owners are permitted to bring bedding and toys from home. If bedding is provided, examine it to make sure it's clean, sturdy, and free from ticks and fleas.
5. Read the Fine Print
Ask about viewing the dog hotel's contract. Make sure the document clearly states owner's rights and the hotel's responsibilities toward caring for the dog. Reading the contract before signing protects owners and the facility from future misunderstandings during the dog's stay.
– Information compiled by M. Schwartz
Copyright © 2022. All Rights Reserved.
Enjoy this post?

Buy Tiny Pocket Press a coffee