Stuffed Peppers Quick Cooking Tip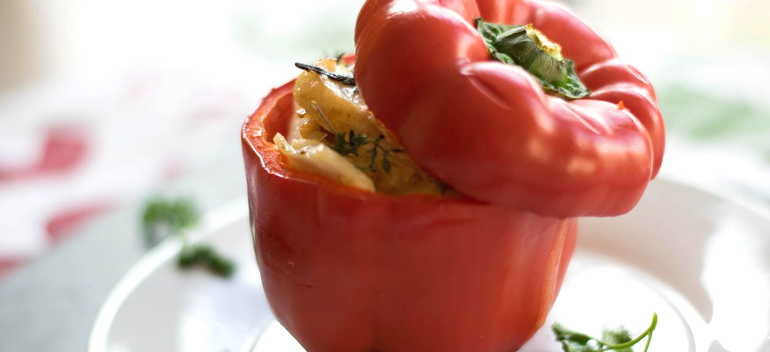 Stuffed peppers have a propensity to fall over in the roasting pan while cooking. To prevent this, place peppers in a large muffin tin or individual custard cups.
Ann Schwartz's work has been featured in children's magazines and 49 cookbooks. The retired English, public speaking, and theater teacher received the Library Advocate of the Year Award.
Copyright © 2022. All Rights Reserved.
Enjoy this post?

Buy Tiny Pocket Press a coffee