Writing Prompts Bulletin Now at TeeSpring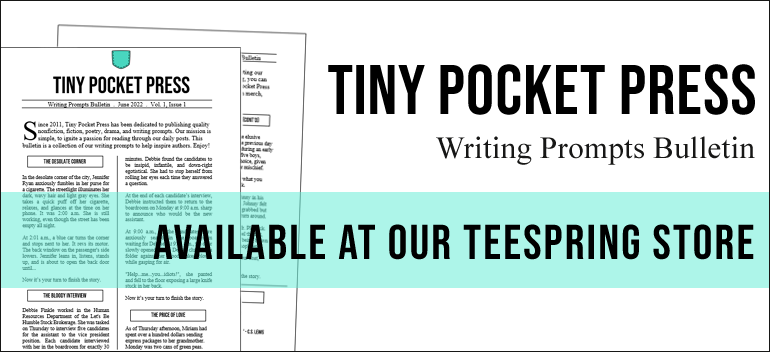 Writing Prompt Wednesdays are back with our new Tiny Pocket Press Writing Prompts Bulletin. The PDF bulletin contains original writing prompts to help inspire authors.
Our first issue contains:
The Desolate Corner
The Bloody Interview
The Price of Love
The Lollipop Thief
You can download it at our Teespring Merch Store.
Copyright © 2022. All Rights Reserved.
------------------------------
Podcast: anchor.fm/tinypocketpress
Merch: teespring
Website: linktr.ee/tinypocketpress
Enjoy this post?

Buy Tiny Pocket Press a coffee