1/18/2022 Watchlist
$TSLA gapping down this morning. Currently below the daily 50 EMA. If we hold below $1032 then back to $997 then $979. If it can hold $1032, room to $1063.71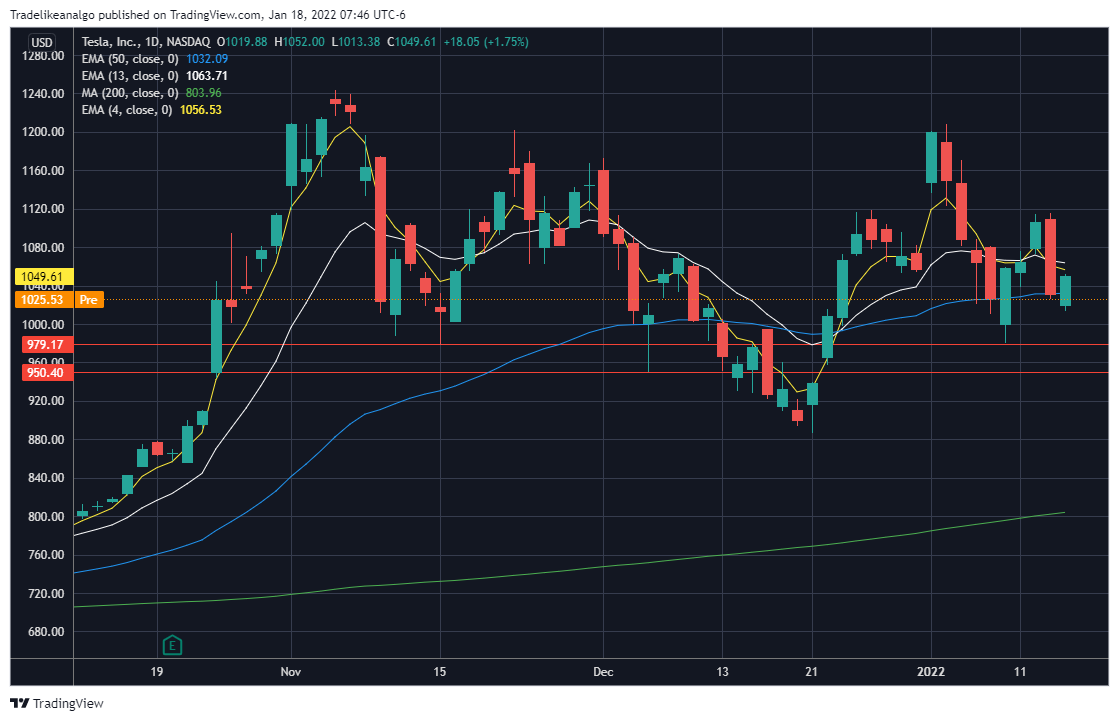 $MRNA gapping down below $200 pre-market. Room to $192.30 and then $175. If $200 can hold then room back to $227 this week.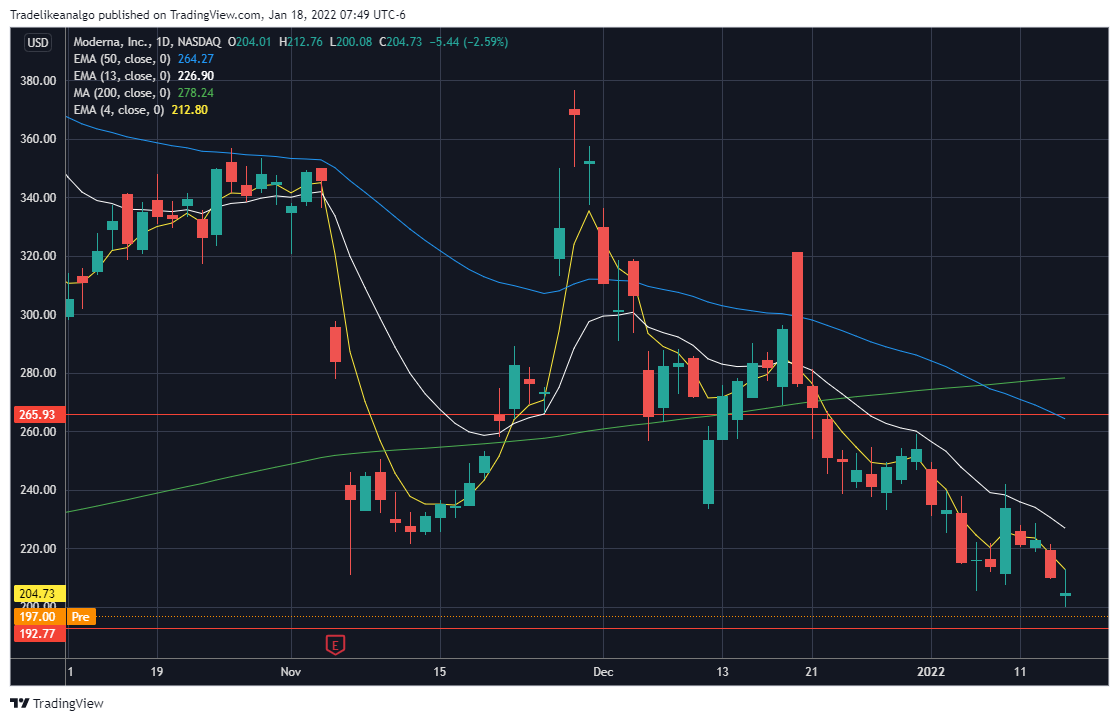 $UPST feels like we're heading below $100, room to $88.75 below $100. If it can hold, room back to $125.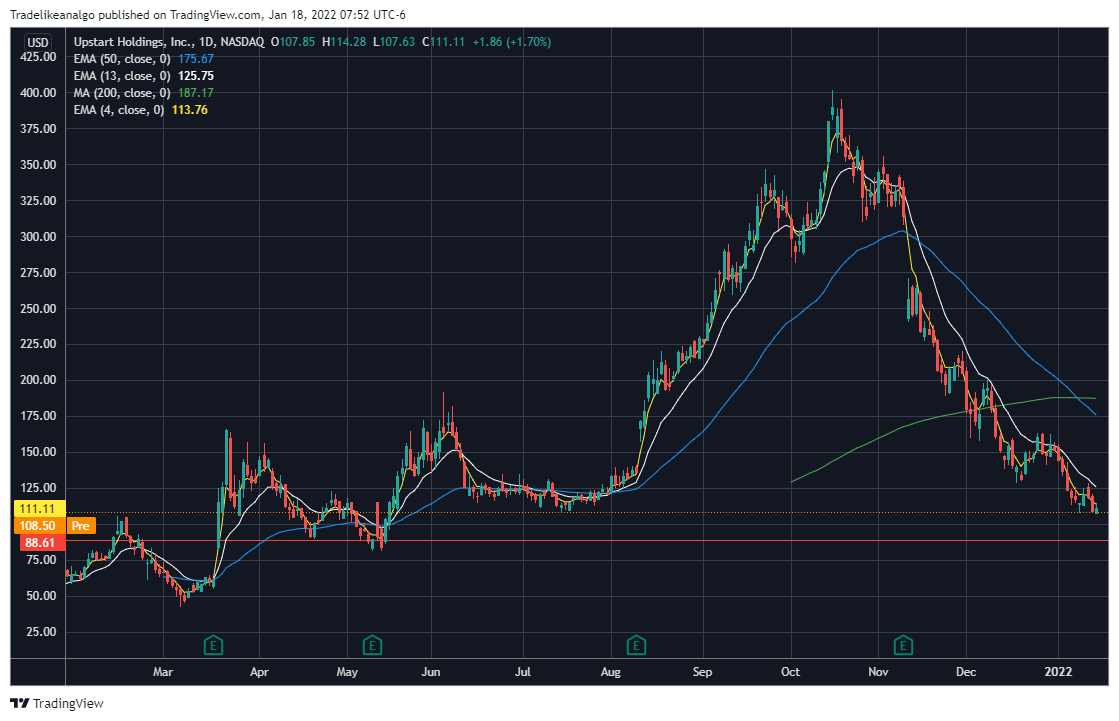 $MSFT buying $ATVI. $ATVI has room to $96 then all-time highs in the $104 area.
Enjoy this post?

Buy tradelikeanalgo a coffee