11/28/2022 Watchlist
Happy Monday! Back to a full week and some more earnings this week. Should be fun! $PDD $CRWD $SNOW $CRM $DG $KR $XPEV $CHPT $ULTA $HTHT $MRVL $INTU $WDAY $BILI $WOOF $SPLK $BIG $OKTA
$TSLA rejected at the daily 13 EMA on Friday, gapping down with the market. Stuck in a range b/w $180 and $186.50. Short below $180 and long above $186.50.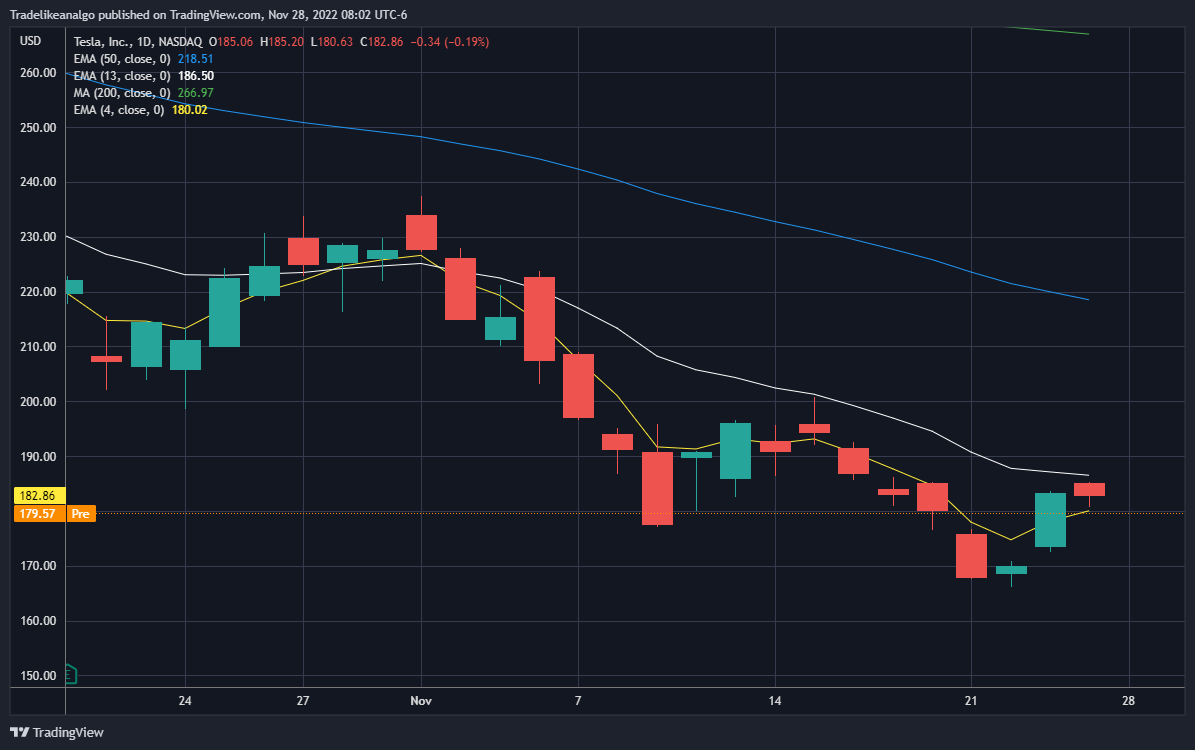 $UNH beast mode on Friday but a bit extended to the upside on the daily. Gapping down with the market this morning. Needs to hold $534-535 area to re-test $541 then continue back higher towards all-time highs.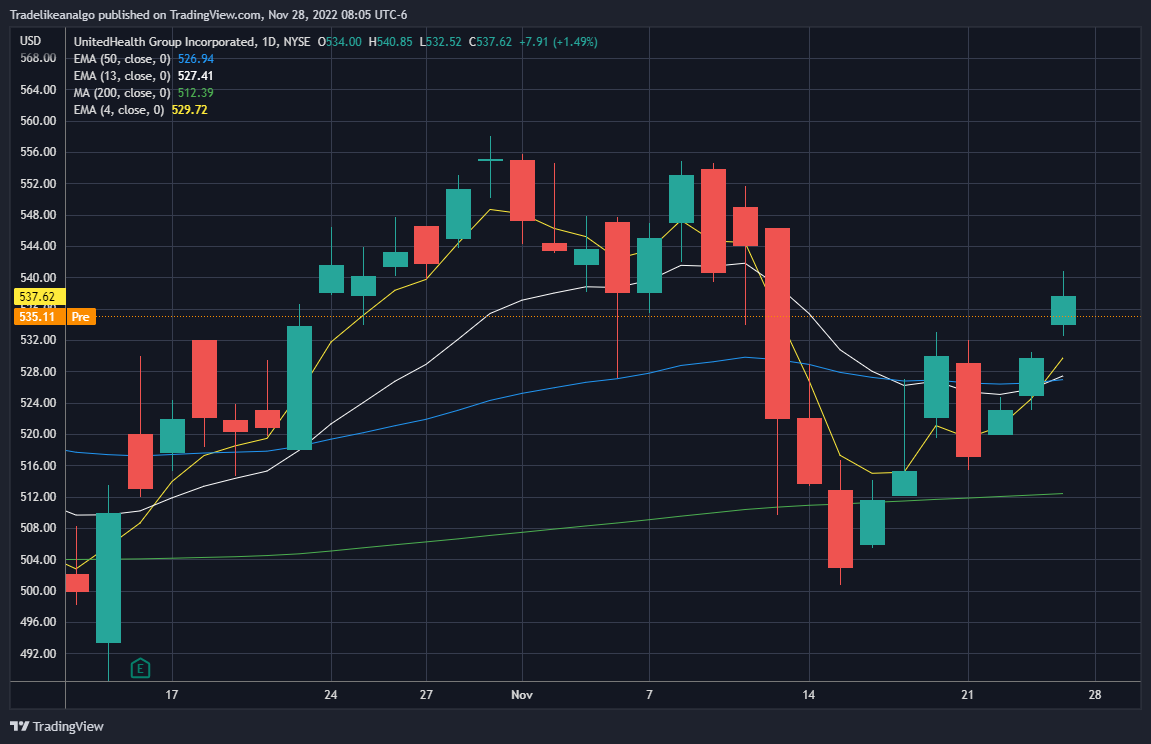 $BABA gapping down with the market and unrest in China. Curling down on the daily and back below the daily 13 EMA. Room to $69.50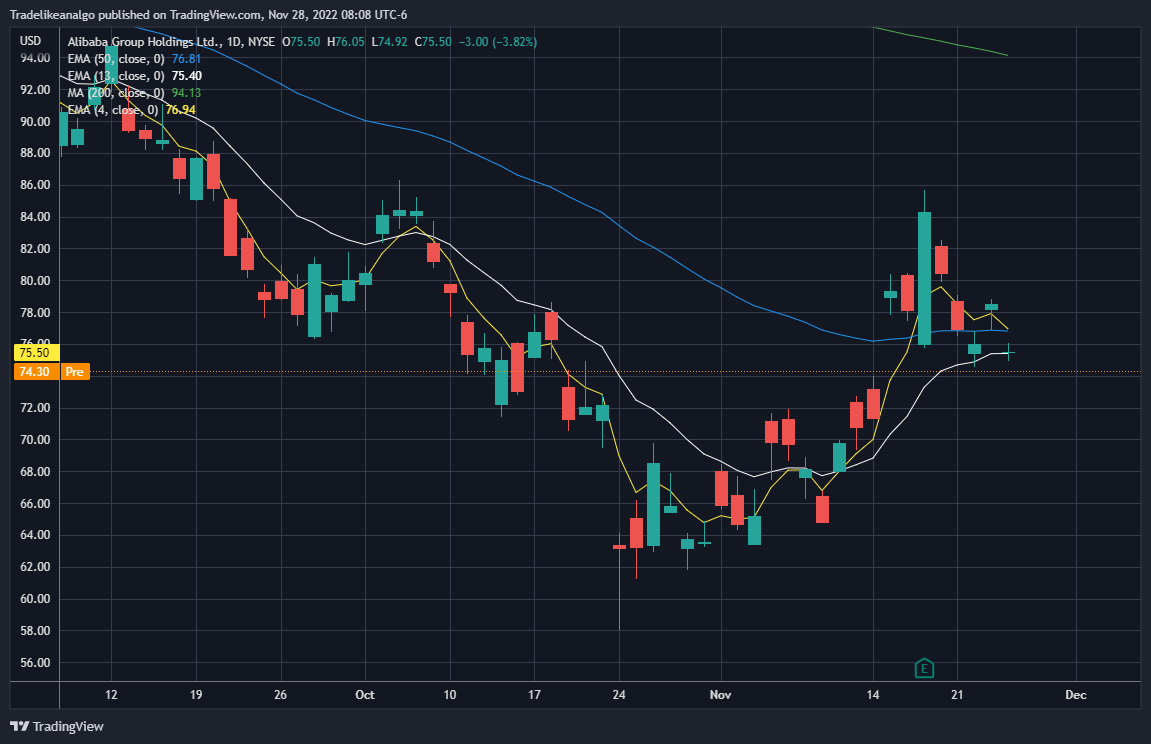 Enjoy this post?

Buy tradelikeanalgo a coffee