12/22/2021 Watchlist
Will be small size the rest of the week with the short holiday week. Expect low volume and choppy action. Have patience and no FOMO!
$MRNA continued lower yesterday. $270 is key, the daily 200 SMA. If it can't reclaim it, then look to re-test $255 and then $232. Otherwise, grind back towards $281 then $300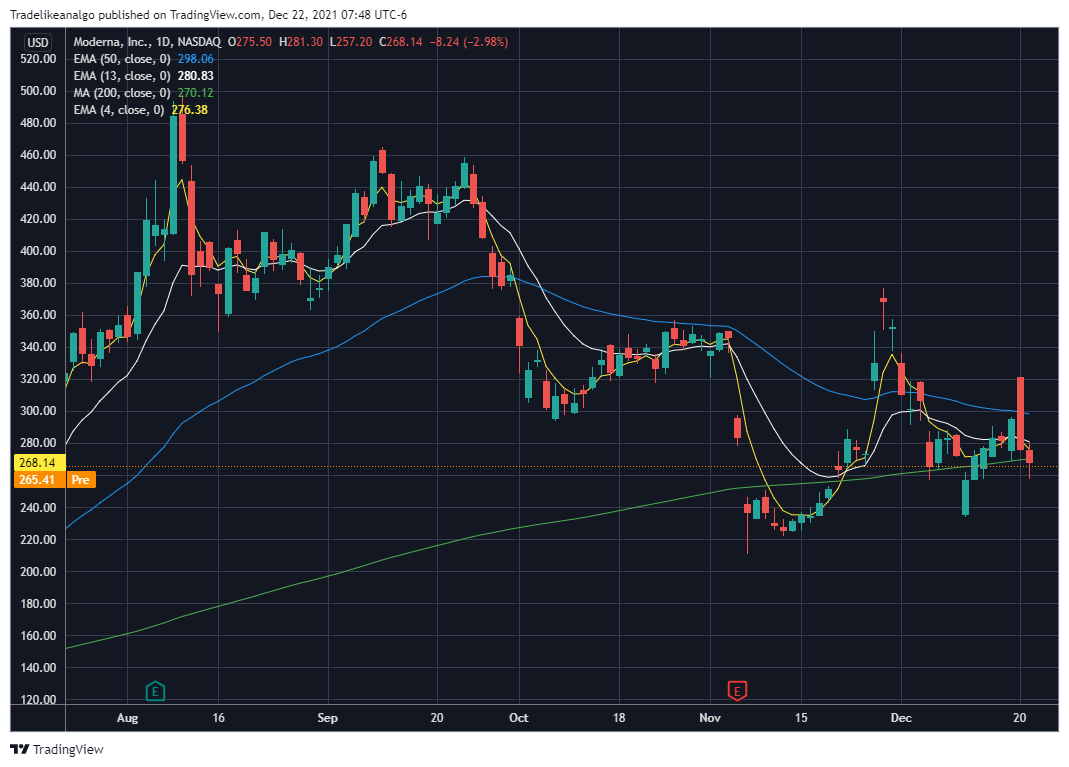 $TSLA Elon said he is done selling for now. Big gap up overnight. Would look to grab some on a pull back around the $950-955 area. Next levels are $979, $989, $1022
$BABA gap down after a strong day yesterday. Negative news as China regulators suspend Alibaba cloud partnership. If it can't reclaim $119.50, has room back to $113.50 and then $109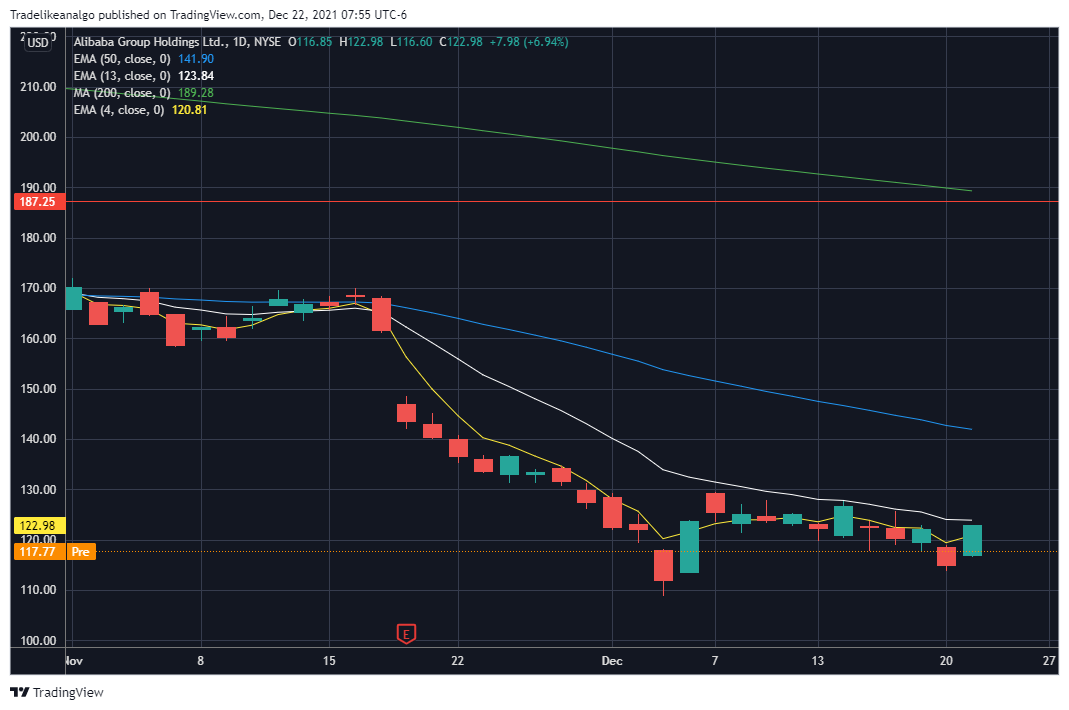 Enjoy this post?

Buy tradelikeanalgo a coffee