2/14/2022 Watchlist
Happy Valentine's day! Some big names reporting this week to be aware of and keep an eye on. $NVDA $SHOP $UPST $RBLX $ROKU $TTD $DKNG $ABNB
$TSLA $850 holds and it moves higher back towards $892 then $915. If $850 can't hold then $824 and $792.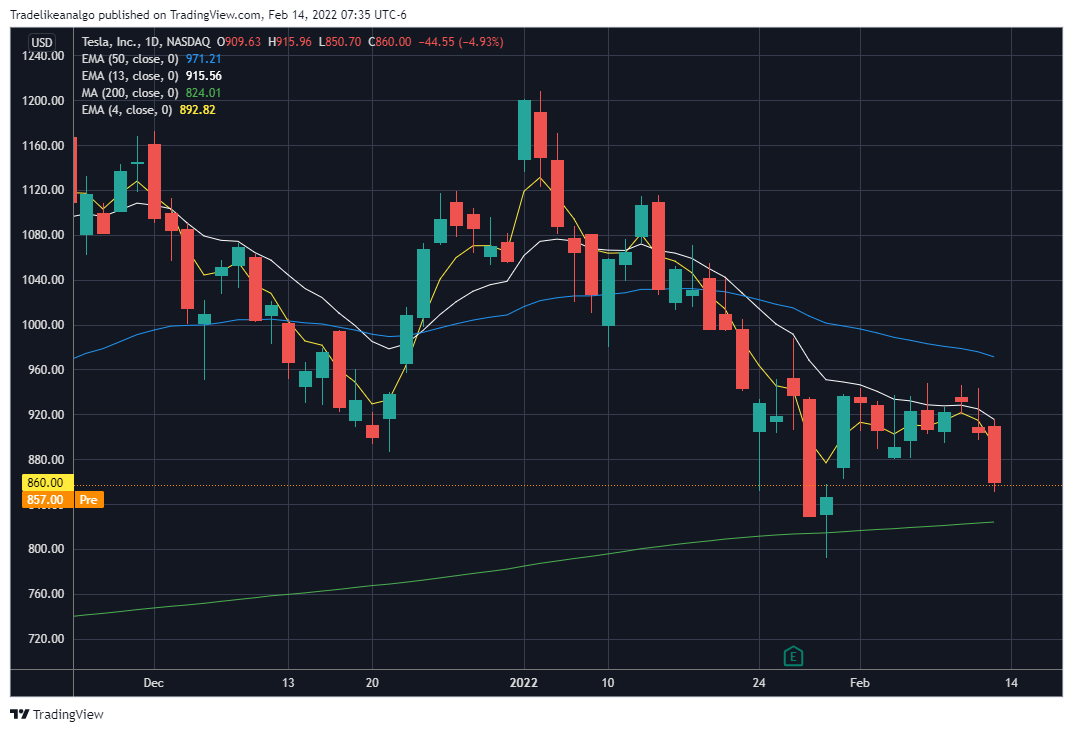 $CVX flagging on the daily near all-time highs. $139.50 breaks and we can push through $140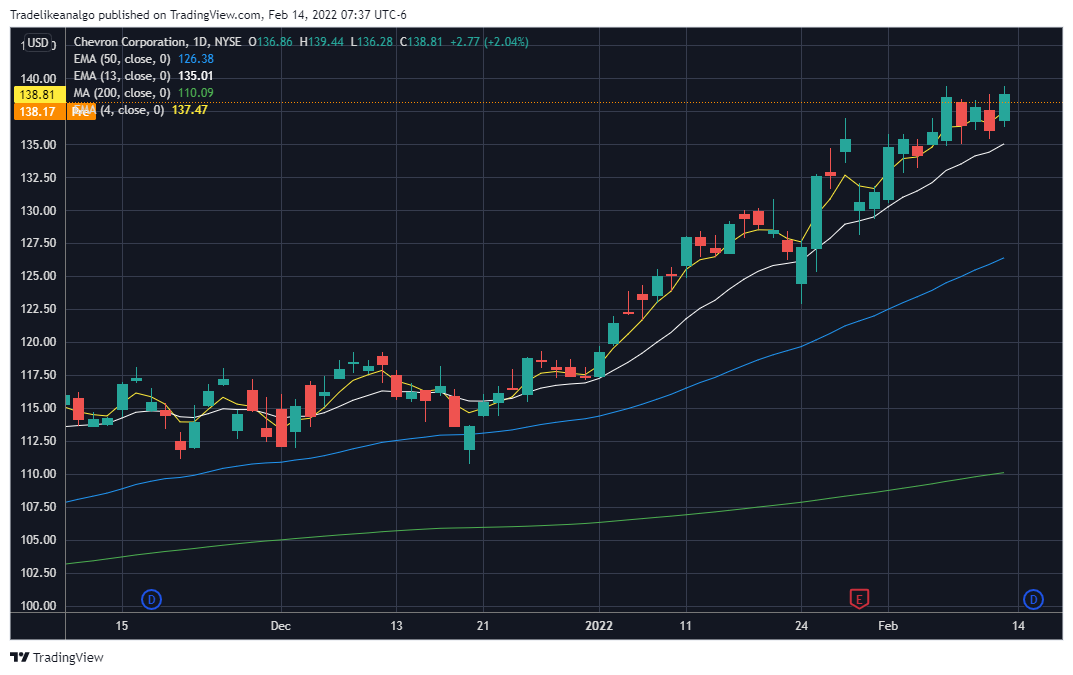 $MRNA stuck in a range. Needs to hold the $165 to continue higher to $178. If it can't get back through $165 then it should continue lower to re-test the lows near $147.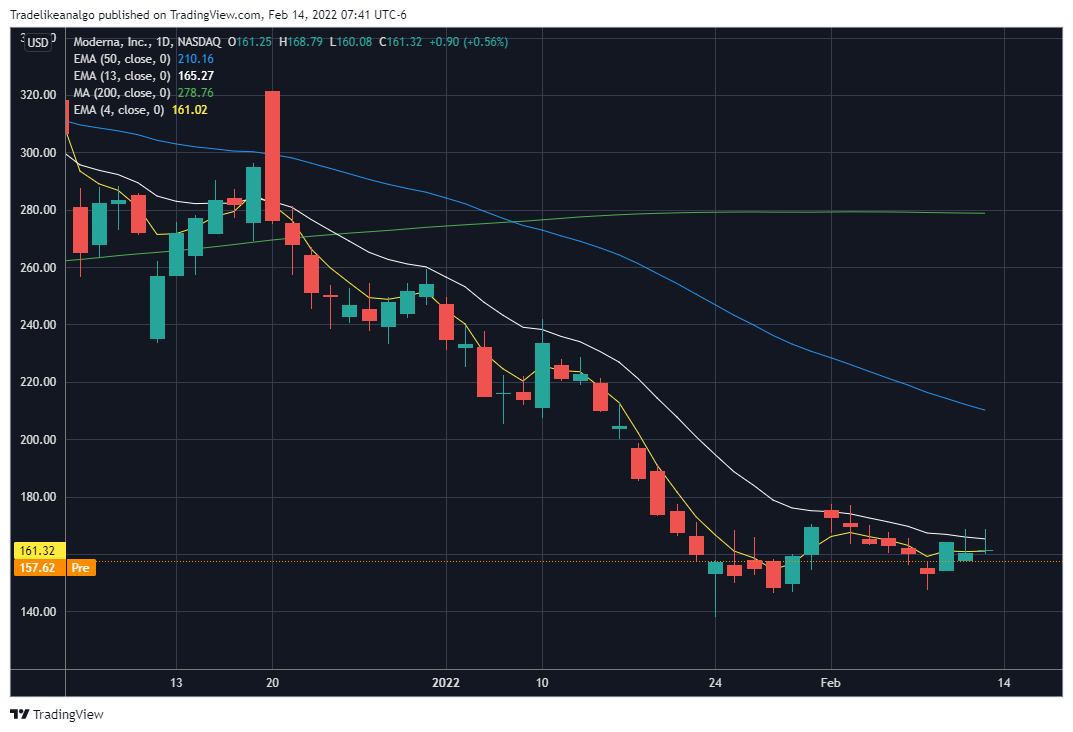 $AFRM extremely weak after earnings, breaking all-time lows. If it can't reclaim $46.50 then room down to test $40.
Enjoy this post?

Buy tradelikeanalgo a coffee