2/8/2022 Watchlist
$CVX making new all-time highs again yesterday. Room for continuation this week over $140.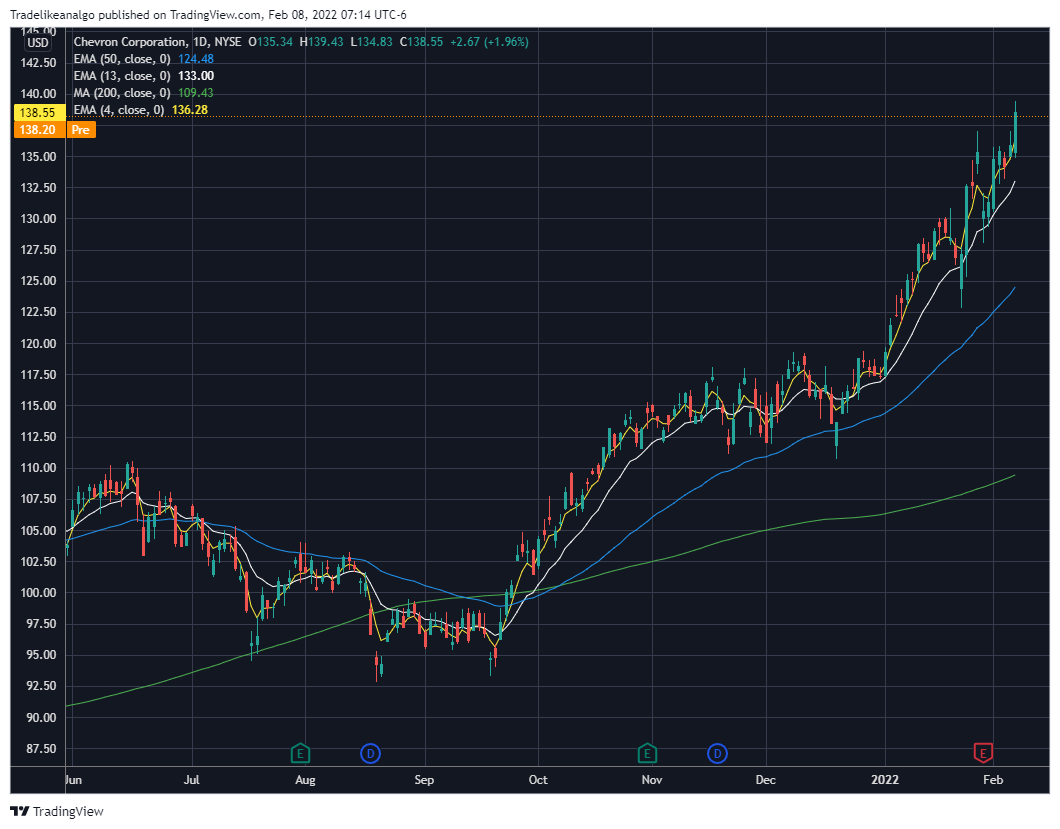 $FB could not hold last week's low. Extremely weak still. Needs to get back over and hold $224 for continuation higher, otherwise room down to $215.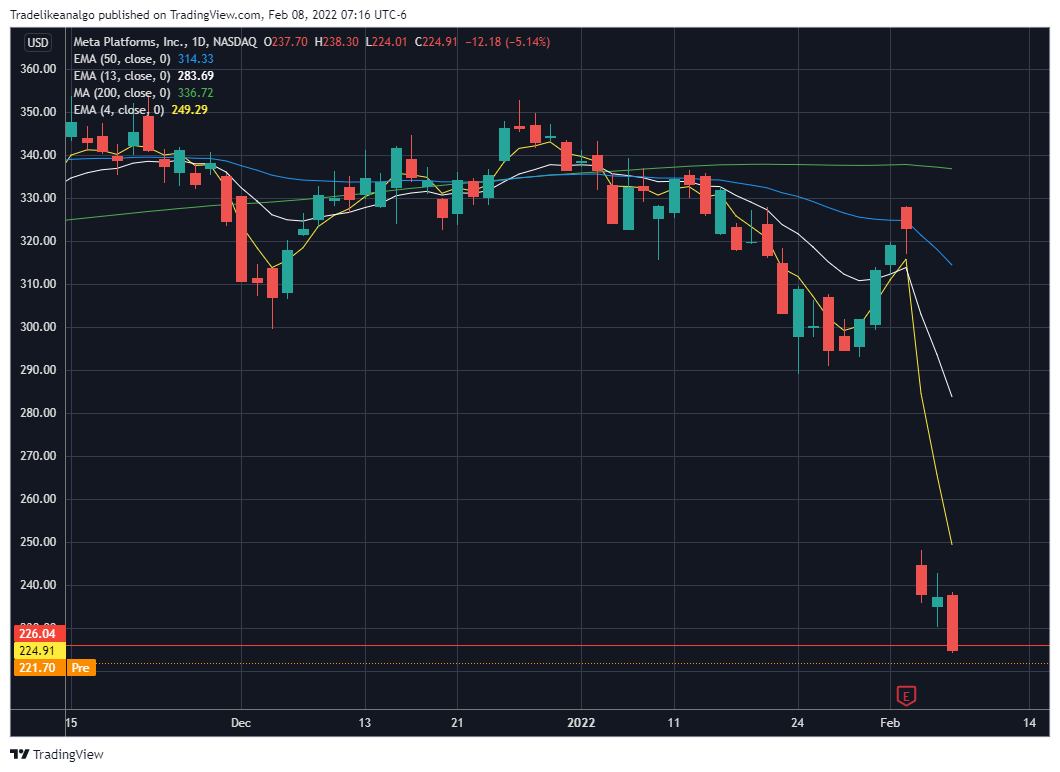 $CHGG moving higher on earnings. Next spot $32 and then a lot of room higher to $40.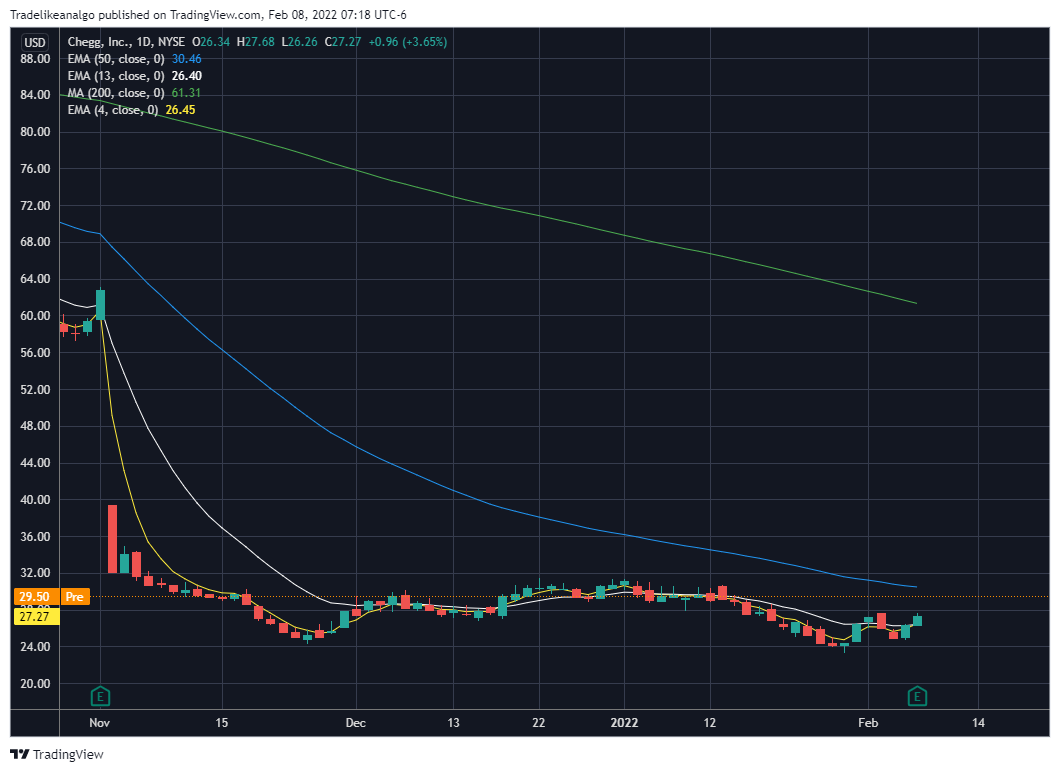 $TSLA rejected again at the daily 13 EMA. If it stays below $909 then it has room to $880 and then $863. If it can hold $909 then $928 and $950.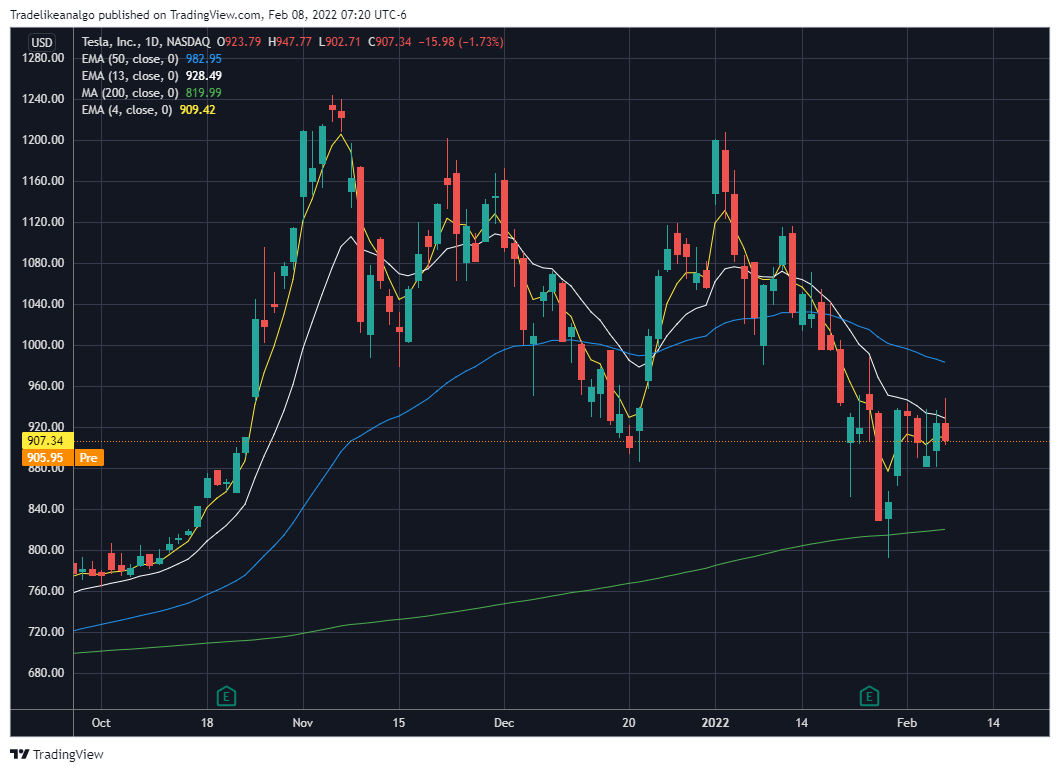 Enjoy this post?

Buy tradelikeanalgo a coffee